The documentary MILK takes a universal and intimate look at the politics, commercialization and controversies surrounding birth and infant feeding featuring voices from around the globe. While formula companies work tirelessly to promote their wares overseas, here in Canada women continue to be shamed for breastfeeding in public. The doc raises concerns about formula donations in times of crisis (often causing the natural milk supply to dry up) as well as the practice of shooing women away to breastfeed out-of-sight. It touches on the medicalization of the birth process and the billion-dollar business it has become.
Director Noemi Weis discussed MILK with SDTC. The doc screens at the Isabel Bader Theatre (93 Charles St W) tomorrow at 11:00 a.m.
SDTC: What did you uncover when making this doc that surprised you?

NW: The most surprising and moving situation I uncovered was to learn the problems that donations from formula companies cause in emergency situations. We traveled to cover the aftermath of typhoon Haiyan in the Philippines and it was devastating to learn how these donations have caused such damage to mothers and babies. Mothers received a donation during a very vulnerable moment in their lives, increased by a disaster they did not anticipate. They welcomed any type of gift thinking it was better for them and their babies. Later on they found out that these donations only lasted for a few weeks but by then they had no more breast milk and no money to buy more formula, causing their babies to become malnourished and many to die. This is not an isolated case in the Philippines or a developing country, but according to the nutrition experts working in the Emergency Nutrition Network, it is a global problem.
I found it particularly disturbing to see coffee whiteners being used as 'formula' in the Philippines. In your opinion, what is the best way to put an end to this practice?
The government needs to increase social assistance to help mothers with breastfeeding. The Philippines has a breastfeeding population, and if there was enough support to educate and assist these mothers, they would not turn to coffee whiteners. Some of them don't know the difference and can't read the labels to distinguish that they should not use that product. As well, the problem arises from the amount of marketing that exists. Mothers think this product is better than their own milk. More education and more support is needed.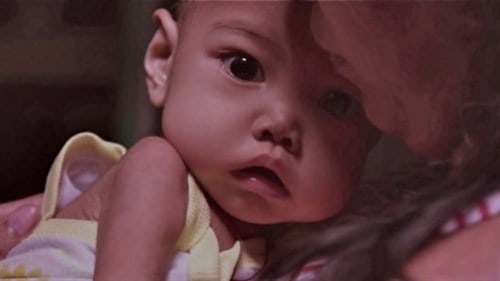 Breastfeeding significantly reduces infant mortality. In your opinion, what needs to happen in order to restore breastfeeding to its former position as the best way – particularly in the developing world?
As I stated above, it is up to the government to protect their future population. I illustrate it in the film with the example of Kenya who just published their Demographic Health Survey results from 2014 showing that breastfeeding has risen from 32%to 61%! My reason for choosing a country like Kenya as a symbol was to offer the audience the awareness of what can be done, especially when the example comes from a developing African country. If they can do it, so can the rest of the world that has more resources.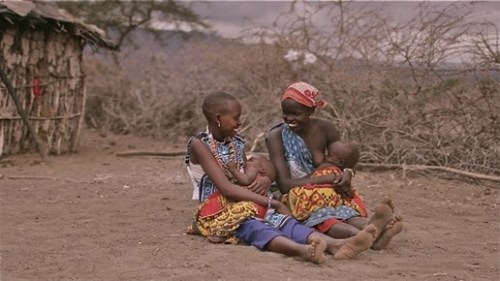 Your doc touches a lot on the aspect of corporations donating shipments of formula to the developing world for disaster relief. Can you explain why this practice, while seemingly benevolent, is actually quite insidious?
When there is an emergency situation, people want to help but often don't think of the potential consequences of this assistance. If the governments in those countries protected the Milk Code established by the World Health Organization (WHO) and UNICEF, they would not allow these milk donations to arrive, but there are a lot of invested interests and sometimes these are hard to overcome.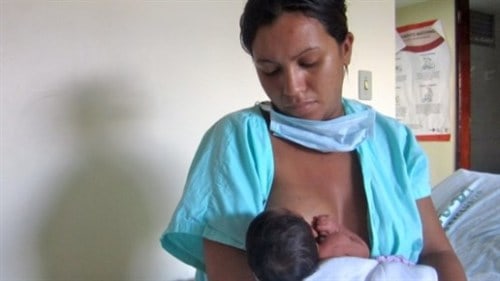 The whole birth industry has turned the process of having a baby into a big medical intervention that is augmented by massive beverage corporations trying to turn a profit. There is also a growing backlash, especially in the west, against this. What do you think is in store for the next generation of mothers in Canada? What about in the developing world?
It seems to me that science, in the name of science, has cut the wings to the natural process and now we have to scientifically prove that natural things are valid. This seems to be a very big contradiction but unfortunately a reality.
I decided to take the audience to a rural indigenous community to remind the public how things started and where they are now. Women's bodies have not changed. It is important to remember and honour that.
I think that mothers should be informed no matter where they live, they need to be strong to defend their position and everybody should respect that and support them. Education is the key for the success of future mothers and all health professionals.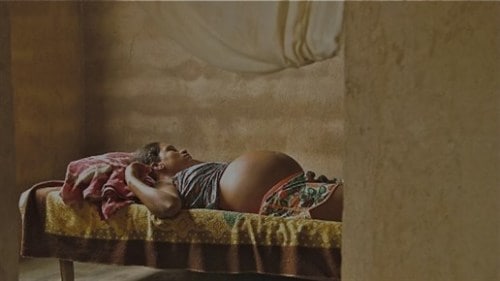 What was the most heartening aspect for you personally in making this film?
As much as I promised to myself to be objective and not get carried away by the stories, I could not help but cry with all the women. The fact that they were willing to share their stories with the hope of change increased my responsibility to bring forward their voices and plead for change.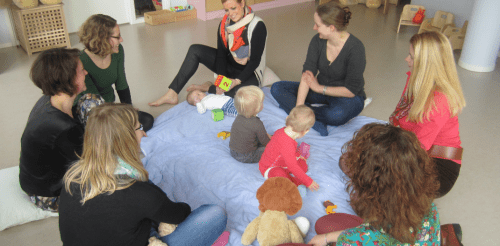 What was the most troubling thing you encountered while making this film?
When I started researching, it was shocking to find out that advocates and experts who have been working for decades in making a difference to reduce child mortality were still battling to convince people that breastfeeding reduces child mortality rates. The figures published by WHO and UNICEF are heartbreaking and alarming. Witnessing first-hand when visiting these mothers and babies was emotionally very difficult for me.
If people want to learn more about this topic, where should we look?
There are many organizations that publish numerous reports on this topic. Unicef, WHO and INFACT Canada to name a few.