If you've got a taste for the finer things in life, you'll want to plan to visit the first-ever Moët Hennessy Luxury Discovery Suite Pop-Up at the prettiest LCBO in all the land (aka the Summerhill location). From now until December 8, indulge in tastings of Moët & Chandon, Veuve Clicquot, Hennessy XO and much more. The tastings are FREE, and they're the perfect precursor to dinner with friends, or a night on the town with your love.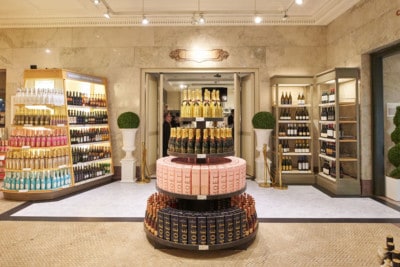 In the mood for something a little more immersive? Grab tix to one of four special dinners hosted by House representatives, including a Dom Pérignon dinner hosted by the GM of Moët Hennessy Canada, Alexis de Calonne. Now, these aren't cheap, but they sound pretty damn incredible.
Whether you stop by for a tasting or dinner, the pop-up is the perfect opportunity to get a head start on your holiday shopping before the crowds get wild. Pro tip: a bottle of Veuve (you can pick from two sizes depending on your budget), some freshly squeezed OJ and a small selection of baked goods (the Summerhill Market is next door and carries the BEST caramel and sea salt scones) makes the nicest holiday and/or thank you gift. This indulgent brunch-themed trio has been my gifting secret weapon for years!
Take a look at the tasting and dinner schedules here.