Rendezvous with Madness is celebrating 30 years of groundbreaking work, 30 years of driving important conversations about mental health, and 30 years of fighting stigma! Toronto should be proud that we are home to the largest and longest-running arts festival in the world dedicated to the intersection of mental health and artistic expression. The programming lined up for the 2022 Festival (Oct 27 – Nov 6) is nothing short of profound.
For their 30th anniversary year, Rendezvous has chosen a theme that truly speaks to its legacy. "More than Rebellion" embodies the festival's longstanding commitment to normalize public discourse around mental health, addiction, recovery and wellness—all subjects that the daring arts festival has been exploring decades before most organizations were willing to even acknowledge the issues.
"More than rebellion means tearing down a broken system in favour of a generational change," says Scott Miller Berry, Interim Executive Artistic Director, Workman Arts. "This makes every artist featured at Rendezvous 2022 a rebel. They've looked at the world and deemed it lacking, so they've used their art to hold society to a higher ideal."
Back by popular demand, the 2022 festival will once again allow audiences to experience and enjoy programming online and/or in person. Participating venues include Artscape Youngplace, Comedy Bar, Hot Docs Ted Rogers Cinema, 651 Dufferin, as well as the brand new CAMH Auditorium (Queen and Ossington).
The film offering this year boasts 30 titles (13 feature and two short programmes), and the festival will open with Marisa Syroechkovskaya's How To Save a Dead Friend which Barry calls "one of the most powerful cinematic portraits we've ever seen". Syroechkovskaya looks at Russia's totalitarian government and its impact on the psyche of her fellow Russians, examining the sad phenomenon of widespread depression in her homeland.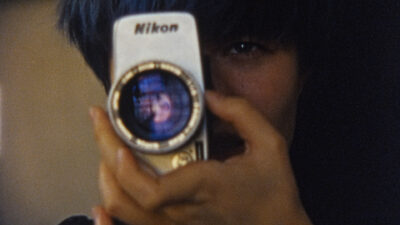 An in-person visual art exhibition "kind renderings" features six artists from across Canada whose work challenges conventional discourse surrounding mental health and wellness alongside five live performances, including a run of "The Flin Flon Cowboy", a new musical created and performed by Ken Harrowe, and the return of a comedy night.
This year's artist spotlight highlights the work of Liz Robert's, and her powerful first-person documentary Midwaste tells the story of her relationship with heroin over several decades. Her connection to drug subculture is inextricable from her relation to the camera.
And this is just a taste of what's to come! Rendezvous brings a depth and rawness to the city's art scene unlike anything else and we can't wait to dive into the thought-provoking programming organized for this special anniversary year. We love a good rebellion.
The Rendezvous with Madness 2022 programming will be offered this year online and in-person at the Hot Docs Ted Rogers Cinema, the CAMH Auditorium, 651 Dufferin, the Workman Arts Gallery at Artscape Youngplace, and the Comedy Bar.
#RMWFEST #MORETHANREBELLION