Your creative growth doesn't have to end simply because you have a baby. Though it can be a challenge to carve out time to make art, finding a studio space (that will welcome your little one) shouldn't be a pain in the ass.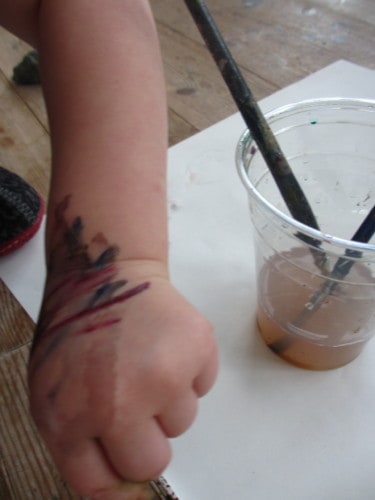 That's why we were pumped to hear about this new project starting up: MOTHRA: Artist-Parent Project is all about creating a multi-generational co-working space for artists. MOTHRA knows that standard childcare options do not always fit with the lifestyle/earnings of many artist families, so they're opening up applications for a five-day residency this September.
At this FREE residency (thanks to Ontario Arts Council funding), selected artists can bring in their projects to the studio space at Artscape Youngplace (180 Shaw St.) and work alongside their babies/young children.
But get your application in ASAP. The deadline is July 15. Get all the deets here then apply here.