This May (10-13), the Toronto Symphony Orchestra presents The Best of John Williams. If you're a movie lover, you're going to want to grab a seat for one of the four performances that pays tribute to one of the world's most famous living composers. It's going to be a spectacular, breathtaking concert.
Cinema wouldn't be what it is without the genius contributions of John Williams, who has given us the most magnificent scores, including iconic theme songs for Indiana Jones, Star Wars, Jaws, Harry Potter, Schindler's List, Jurassic Park, and more. "Without John Williams, bikes don't really fly, nor do brooms in Quidditch matches, nor do men in red capes. There is no Force, dinosaurs do not walk the Earth, and we do not wonder, we do not weep, we do not believe," said director Steven Spielberg, while honouring Williams with a Life Achievement Award; how true his words are.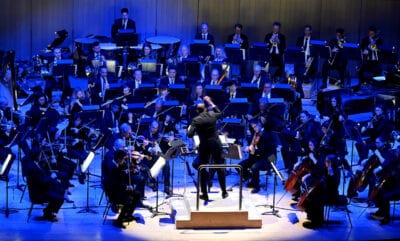 Thrilling, fun, and utterly enchanting, the work of John Williams has the power to transport listeners from their seats at Roy Thomson Hall to wondrous chapters in childhood, different eras in time, or magical worlds in an entirely different universe. Listening to the first few notes of the Prologue for Harry Potter and The Sorcerer's Stone or the Raider's March from Indiana Jones, Raiders of the Lost Ark, it's impossible to separate the music from the movie. The feelings and emotions that Williams is able to capture in a few notes is spellbinding.
"There's a very basic human, non-verbal aspect to our need to make music and use it as part of our human expression. It doesn't have to do with body movements, it doesn't have to do with articulation of a language, but with something spiritual," reads a quote from John Williams, included in the E.T. the Extra-Terrestrial CD liner notes.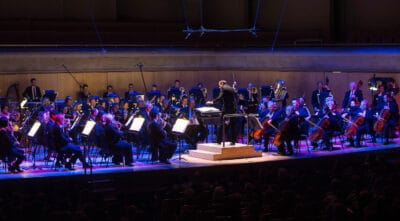 For the four concerts this May, Principal Pops Conductor Steven Reineke and the TSO will pay tribute to Williams, by playing the biggest hits of the living legend, who turned 90 this year.
Relive your favourite movie moments, and make time to enjoy this tremendous music!
The Best of John Williams Concert Dates:
Tuesday, May 10 at 8PM
Wednesday, May 11 at 2PM
Wednesday, May 11 at 8PM
Friday, May 13 at 8PM
Head to the TSO site now to book your tickets.