Mortimer Snodgrass and Fait ICI are our two favourite shops for quirky gifts and locally-made gizmos. Whether your friends are eco-conscious, MTL-loving or hard drinking (which is to say: nearly everyone we know), here are our top eight picks:
From Mortimer Snodgrass @ 56 Notre-Dame West:
1) For your sole friend with a driver's license, endlessly carting everyone around: Show your gratitude with a t-shirt featuring the Turcotte Interchange! The dangerous concrete monstrosity looks surprisingly stylish on this tee. Other MTL-themed designs from Montrealité include the Biosphere shirt, the Steinberg shirt (RIP), and a shirt immortalizing our most glorious landmark, the Orange Julep. $28.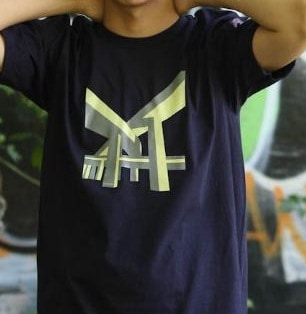 2) Wine'O: For your classy pal who loves to brown bag it. Wine'O might seem like a regular paper bag, but its super strong insulated fabric is designed to keep the chill in her chardonnay. It's reusable, of course! $13.
3) For your friend who obsessively writes to-do lists, give her this elegant No'Pad ceramic notebook. She can hang the pad on the wall or place it on a counter, write with the included pen and wipe off as she motors through her chores. So satisfying. $21.
4) For your pal who never leaves Plateau/Mile End: Remind her that the city has other neighbourhoods, then show her how to get to them with this Montreal Metro banner pen. $4.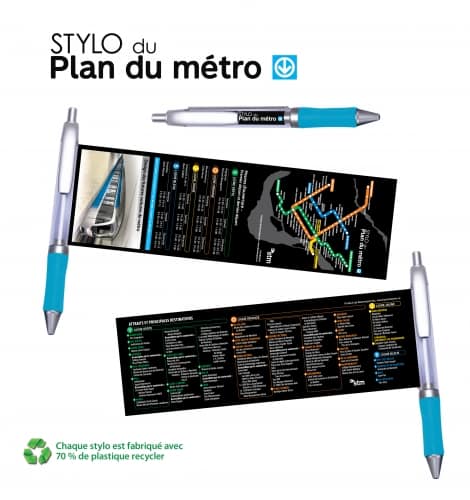 5) Salt and pepper snow globes. For your sister who can't get enough of holiday decor, or your cousin who is obsessed with bears, these polar and black bear salt and pepper snow globe shakers have a nice wintery (yet scary) feeling. $16.
From FAIT ICI @ 2519 Notre-Dame West.
6) For your homesick brother in Toronto, local artist Jane Heller's iPhone cases feature Montreal landmarks, like the Farine Five Roses sign and yes, the Orange Julep. A FAIT ICI exclusive product!
7) For your mom, who is finally getting a handle on this internet stuff: Check out these gorgeous laptop cases from C Comme Ca . FAIT ICI also carries iPad Cases and carrying bags too. Locally made, like most of FAIT ICI's wares.
8) For everyone: Colourful wool socks! It just isn't Christmas without new woolies aplenty. FAIT ICI carries our preferred locally-made wool socks from Bas de laine et mot coquin.
Mortimer Snodgrass @ 56 Notre-Dame West.
FAIT ICI @ 2519 Notre-Dame West.