It is no secret that absence makes the heart grow fonder, and I believe this well-worn idiom applies as equally to places as it does to people. After living in Berlin since October, I recently returned to the Big Smoke/Hogtow/Torann/T-raBonks for a couple of weeks and, despite the capital-N NASTAY weather, I was instantly reminded of what makes the city great, and what I have missed most since being away. What follows is a brief run-down of those things—a love letter of sorts that I'm calling My Top Toronto. Now I know I am only skimming the surface of the best the city has to offer, and I would love-love-love for you to add on to this with your Top Toronto, in the comments section below.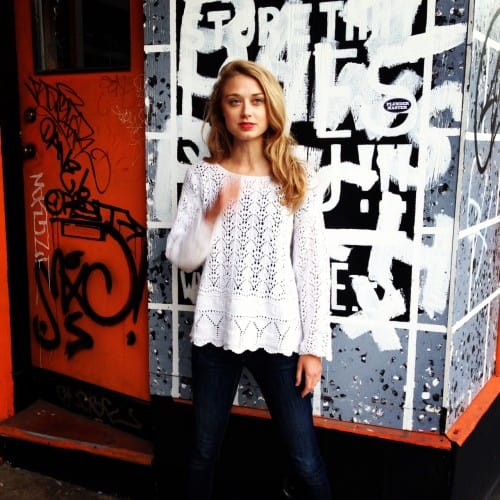 1. Coffee Culture
Don't get me wrong—Europe obviously, obviously has some kick-ass coffee; but I haven't found my "bean local" yet—a place that compares to those I love back at home. Whether it's the perfect ambiance of the Dark Horse Espresso bars, the community of the Common (or it's newer sister location, the Common II), the passion of the staff at Sense Appeal or Ideal Coffee, the efficiency of the Aroma chain, the anarchic charm of Sam James Coffee Bar, or the mature (and pun-ny!) atmosphere in Balzac's, Toronto knows how to serve a good cuppa. Furthermore, we know what Songza playlist of Ambiance-Old-School-Rap-Remixes-feat.-Wolf-Whatever should accompany that cuppa, and how much repurposed wood decor is enough repurposed wood decor (JK—never enough repurposed wood). Bonus points to SOMA and their Mayan hot chocolate, the heat of which has warmed me from the insides on numerous cold Canadian days and which also provides a lovely coffee alternative when I'm "caffiene'd out"/ have "Electric Knees."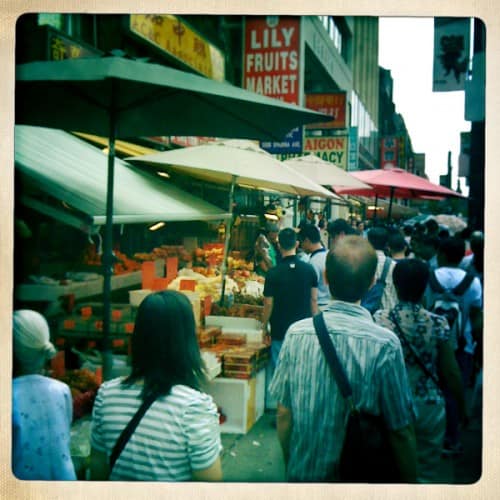 2. Food, Glorious Food
Forget the horrible other F-Nation; a much more accurate and less nightmarish moniker for our fair city might just be FOOD nation. Because yum yummy yum yum yum, TDot has some incredible eats. I am a vegetarian so obviously super-veg chain Fresh is right up there as a personal fave, but my heart will always belong to the Urban Herbivore with their giant salads and Sweet Potato Date muffins (the thought of which is seriously making me consider buying a plane ticket back there right this second). My other standbys are as follows: for budget eats, it's hard to beat cakes-feteria Future Bakery in the Annex, or Queen and Augusta's punky hub Java House. For pub grub, the House on Parliament is, in my mind, the epitome of what makes Cabbagetown great with it's stately yet down-to-earth dishes and atmosphere. For Thai, my go-to is Mengrai Thai (also in the East End) serving rich, authentic recipes—red curry lychee served in a carved-out pineapple, anyone?—and offering cooking classes on how you can do so too! And Bloor West Village staples Banjara (East Indian), and Nazareth (Ethiopian) have filled me up on numerous occasions with literally piles of delicious, authentic meals, on the cheap. And no matter how much Nutella is offered for breakfast over here in Deutschland, the bustling Aunties and Uncles is still my #1 for brunch any day of the week (the line on the wknd being part of the experience). And DON'T EVEN GET ME STARTED ON THE TACO/ BURRITO fever currently sweeping Food Nation. Because I will probably never stop. Eating Tacos and Burritos. Wink. (that was my bellybutton winking).
Aside from the restos, I will certainly also miss Toronto's numerous and bountiful Farmer's Markets which have been thriving indoors through the winter, but will be springing up outdoors again once spring, well, springs up. Further—and Monica has mentioned this already here—but Toronto is also #blessed with some bee-utiful grocery stores. In general, Toronto= YUM.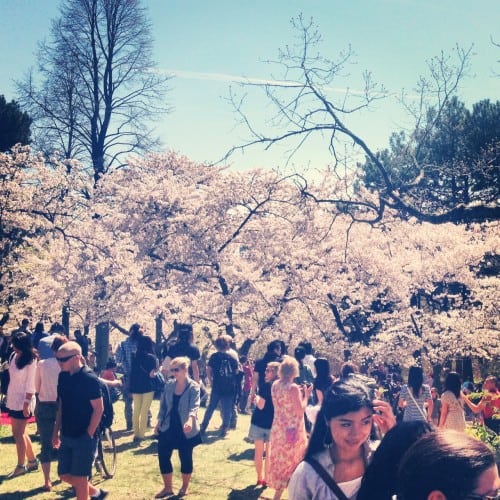 3. (Christopher) Walkin'
Now before moving away, I knew I had always enjoyed walking across Toronto (my typical route being from the Wychwood Arts Barns to Trinity Bellwoods), but I didn't necessarily understand why that was. I feel like I may be narrowing in on this, and hear me out. Downtown Toronto is condensed: neighbourhoods press up against each other in ways both elegant and jarring, and the harmonies and textures of the city can change from block to block. Therefore, walking through it can feel like listening to really great album ('member those?). For e.g.: The sunny and spacious opening track Christie Pitts bleeds into the rowdy, poppy, and upbeat Little Italy. Go south a few more blocks and you suddenly find yourself in more challenging territory—a slightly discordant gem that enriches upon repeated visits: Little Portugal. And what would Trinity Bellwoods be? Definitely something buzzy and summer-y: old school hip hop, reggae, a Mamas and the Papas-style love-in anthem? Do you see what I'm getting at? Walking allows you to literally experience the city at ground level in all of its hectic, moody, sunny, vibrant beauty. And like a favourite album, the city reveals itself anew with each listen, while still having a comforting uniting force that runs through it; a force that in this case can only be described as an eclectic "Toronto"ness.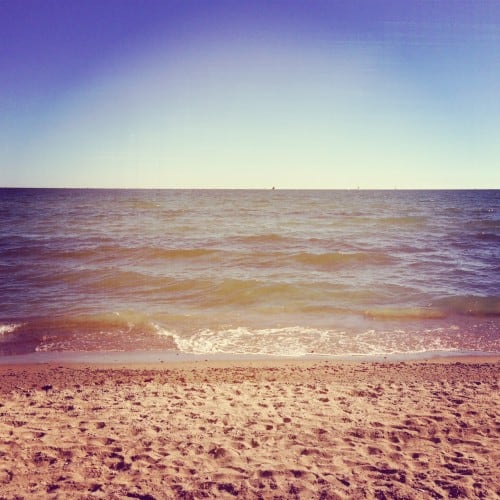 4. Yoga
A semi-devout yogi, I have been fortunate enough to practice in quite a few cities in Canada and in Europe, but my favourite studios continue to be in Toronto. Quantity does not always denote quality, but when it comes to Toronto's yoga community, the city certainly boasts both. With approximately 100 studios in the city, I've managed to find my yoga "homes" in the polished Ashtanga offered at Downward Dog Studios (maybe the only thing I have in common with Sting?), the dedication and friendliness of Octopus Garden, and the inclusive and safe community found at Kula (with a variety of Positive Space Initiatives that welcome and cater to individuals' racial, sexual, and physical differences). And as everyone's needs are indeed different, the city also boasts an excellent way to assess what classes might be right for you: that being the Passport to Prana, a card that allows you to sample one class from each of the 70 participating studios, for only $30 inclusive. And many of Toronto's studios also offer Community or Karma classes, at a reduced rate (a practice that seems to thrive in Toronto, more than any other city I've visited). This openness and focus on accessibility allowed me to find the studios that best suited my taste and needs when I moved to the Big Smoke five years ago, and having now moved once again, I have yet to find such an open and expert community. Bonus: yoga has even permeated Toronto's Visual Arts Scene, with classes offered at the AGO, surrounded by artwork, and outside of the regular gallery hours! In short: Namaste, you glowing TO-gis.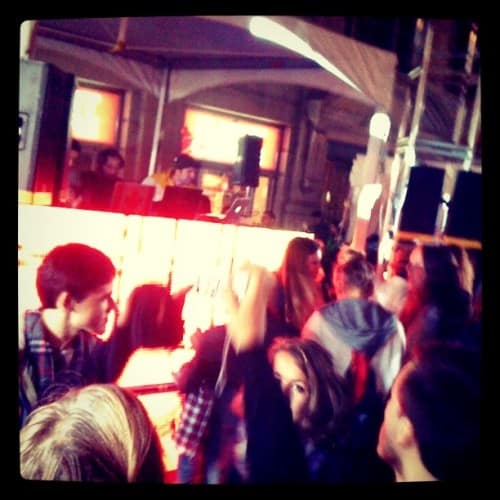 5. All of You
Without getting too maudlin at 6 am in Berlin, as my body recovers from my recent visit's jet lag, I'm reminded of another cliche that rings entirely true for Toronto: "the people make the place." Now keep in mind this is people and not just one person; and thank goodness for that, because right now our elected leader is letting all of us down on a monumental scale. And yet the city remains great, despite all of his efforts for the contrary; proving that a city is so much more than "Politicians" or "Policy," meeting "Place"—it is indeed a pulse of something greater. Toronto seems to me like New York, in that it is a city comprised of millions of diverse individual stories, intersecting and intermingling to create this larger pulse. And what results is incredible and truly unique: a city that feels bustling, intelligent, romantic, cynical, engaged, fiery, driven, chaotic, funny, beautiful, strange, vibrant, talented, diverse, tough, polite, wild and very much alive. Torontonians, you are a beautiful force, and I insta-miss you. Auf wiedersehen/ until we meet again.