Are you craving something new to watch on Netflix this February? We have you covered! From thrilling romance movies to mysterious adventures to new seasons of our favourite series, there's something everyone will love. Read on to find out about the new releases we're most excited for this month.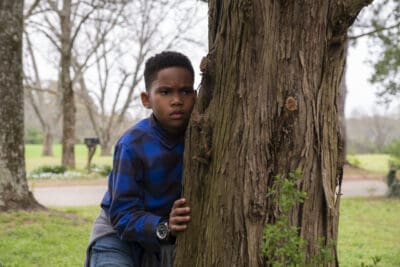 Raising Dion Season 2: February 1
Series, Kids, Drama, Action
Raising Dion follows the story of Nicole (Alisha Wainwright) and her son Dion (Ja'Siah Young) after Dion starts to manifest several mysterious, superhero-like abilities. Two years after defeating the Crooked Man (Jason Ritter), Season Two follows Dion as he continues honing his powers with the support of his mom and Tevin (Rome Flynn), his Biona trainer who catches Nicole's eye. After befriending new student Brayden (Griffin Robert Faulkner) – a fellow powered kid – a series of alarming events unfold, and Dion learns that danger is still looming. Navigating twists, turns, and surprise visitors, Dion and Nicole must prevail again — not just to save themselves, but the entire city of Atlanta. Raising Dion is a great watch for the entire family.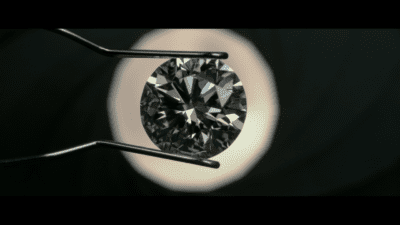 The Tinder Swindler: February 2
Film, Documentary
From the producers of The Imposter and Don't F**k with Cats, this riveting feature documentary tells the jaw-dropping story of a prolific conman who posed as a billionaire playboy on Tinder, and the women who set out to bring him down. Sounds juicy.
Sweet Magnolias Season 2: February 4
Series, Romance, Drama
Sweet Magnolias centres around three best friends (Maddie, Helen, and Dana Sue) born and raised in Serenity, South Carolina, a small southern town where everybody knows everybody's business.
As Season 2 opens, Maddie, Helen, and Dana Sue learn who is in the car. But that's just the first of many surprises that come out of prom night—surprises that reshape relationships all over town. Friendships flounder. Old loves end and new loves begin. Long-hidden secrets disrupt jobs, change lives, and shift the balance of power in Serenity. But in laughter and in loss, the Sweet Magnolias continue to fight for what is right for themselves and the people they love—even when it comes with a high price tag.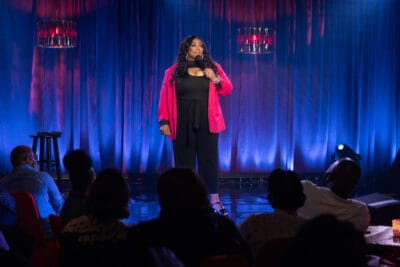 Ms. Pat: Y'all Wanna Hear Something Crazy? : February 8
Stand-Up Comedy
Need some laughter? We all do. Tune into comedian Ms. Pat's first hour-long Netflix special, directed by the legendary Robert Townsend. Ms. Pat recalls growing up poor in Atlanta during the Reagan era, what she learned spending five days in juvenile detention, how her mom made her get baptized at local churches for money, and much more.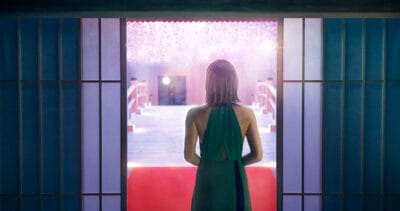 Love Is Blind Season : February 11
Series, Reality Programming
Netflix fan-favourite series Love is Blind is back! Singles who want to be loved for who they are, rather than what they look like, have signed up for a less conventional approach to modern dating in Chicago. With no distractions from the outside world, they hope to meet the person they want to spend the rest of their lives with…without ever having seen them. The singles talk to a stream of potential love interests and when a meaningful connection is made, they propose and then lay their eyes on their fiancé for the first time.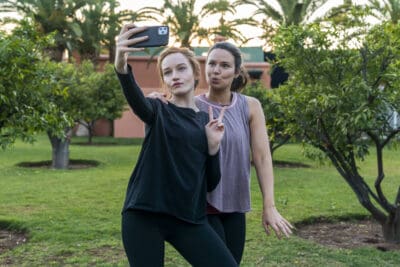 Inventing Anna: February 11
Series, Drama
In Inventing Anna, a journalist with a lot to prove investigates the case of Anna Delvey, the Instagram-legendary German heiress who stole the hearts of New York's social scene—and stole their money as well. Anna and the reporter form a dark, funny love-hate bond as Anna awaits trial and our reporter fights the clock to answer the biggest question in NYC: who is Anna Delvey? The series is inspired by the New York Magazine article "How Anna Delvey Tricked New York's Party People" by Jessica Pressler. Get ready to binge this one.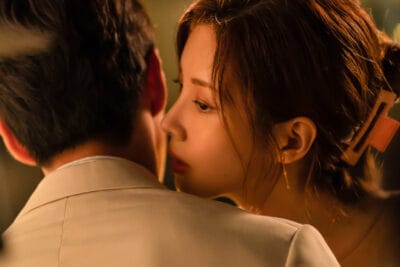 Love and Leashes: February 11
Film, Romance, Comedy
Love and Leashes follows a man with a unique sexual taste, a cold woman who found out his secret, and their thrilling taste-respecting romance that began with a three-month contract. Jung Ji-woo (Seo hyun) is a woman who wasn't aware of her instinctive control over others, and Jung Ji-hoo (Lee Jun-young) is a man with a strong tendency to obey others. This love story begs the question: Do you think there's a relationship that's perfectly equal?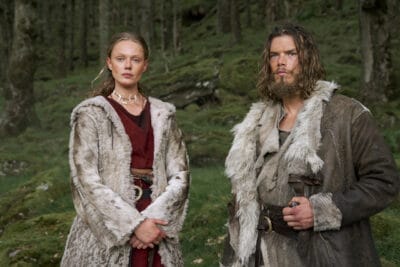 Vikings Valhalla – Feb 24
Series, Action, Drama, Adventure
Our favourite escapism in the pandemic has been series that take us far, far away from the here and now. Set over a thousand years ago in the early 11th century, Vikings: Valhalla chronicles the heroic adventures of some of the most famous Vikings who ever lived — the legendary explorer Leif Eriksson (Sam Corlett), his fiery and headstrong sister Freydis Eriksdotter (Frida Gustavsson), and the ambitious Nordic prince Harald Sigurdsson (Leo Suter). As tensions between the Vikings and the English royals reach a bloody breaking point and as the Vikings themselves clash over their conflicting Christian and pagan beliefs, these three Vikings begin an epic journey that will take them across oceans and through battlefields, from Kattegat to England and beyond, as they fight for survival and glory.