Black Parisian artist Nicholle Kobi creates work that promotes Black women and sisterhood.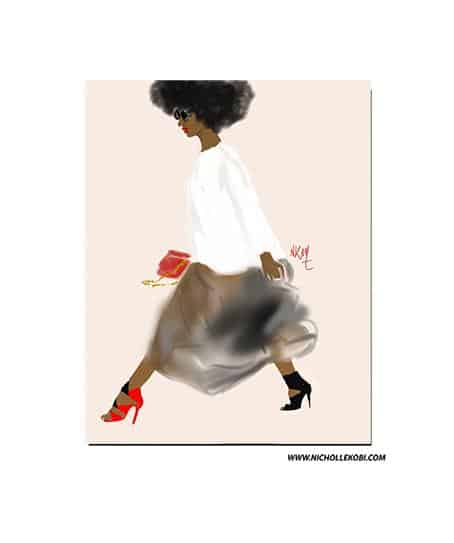 "My desire to focus on Black women is simply because I had the impression that they are excluded from the greater world of beauty, art, fashion, and especially in the intellectual sphere," notes Kobi. "We are not less than other women. We are beautiful with our curves, our skin tones – from the most light to the most dark. We can be whatever we want!"
Kobi has been featured in Ebony Magazine, Essence Magazine, BET.com, ABC Studios (Grey's Anatomy), Nubian Skin, Ouidad and many others. Her exhibitions have been featured in cities like Paris, Toronto and Montreal. Now, she's touring the US and Canada and making a stop in Toronto this Thursday.
On August 24th at 6 p.m., stop in to meet the artist at 442 Dufferin St. Your ticket gets you admission to an exclusive pop-up, a chance to meet the artist, a VIP gift from Kobi, and a free drink ticket. Get 'em here.