We have fun at Toronto Fashion Week. Some people might wear their perma-sunglass shield, or look perpetually constipated in photographs, but we at She Does the City like to actually be really joyous about being in a place where everyone is super-good looking and talented. Basically, we're keen on showing the energy under this tent. We know you're going to have fun taking a journey through this season's roster of many outfits and many colourful characters.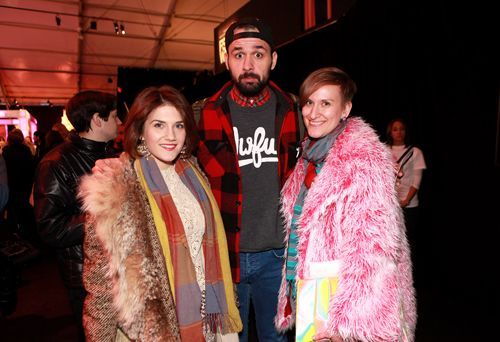 Magwood proprietor Sarah Magwood, Kevin Naulls and freelance stylist, editor and writer Odessa Paloma Parker.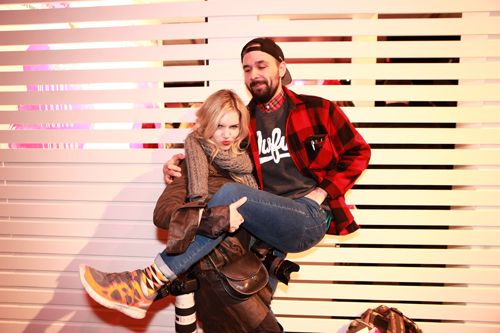 Freelance photographer Katherine Holland with Kevin Naulls and his leg.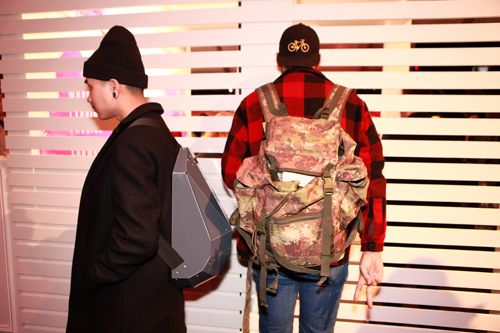 Duo of backpacks (his is nicer).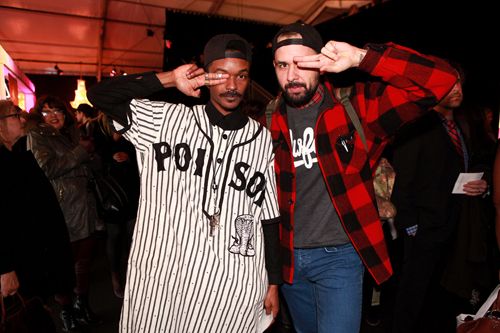 Junior Sealy and Kevin Naulls doing some sort of gesture.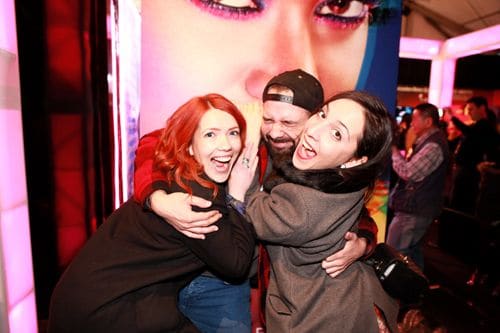 Fashion Magazine digital editors Paige Dzenis and Randi Bergman having a meet-cute with Kevin Naulls.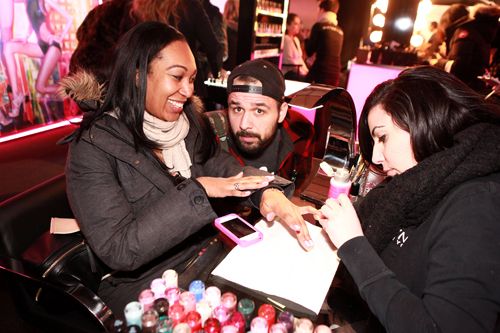 I think this is what they call the mani cam.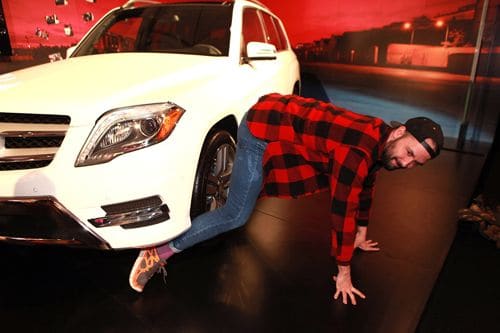 Twerking on sponsor vehicles.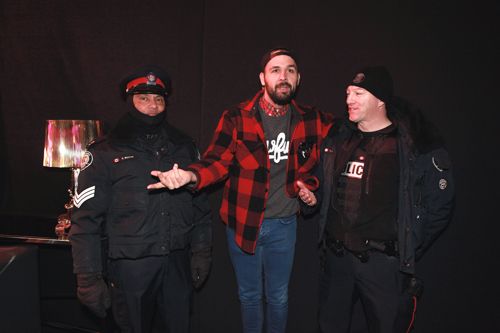 Kevin Naulls not being arrested because apparently they could get fired if they played pretend.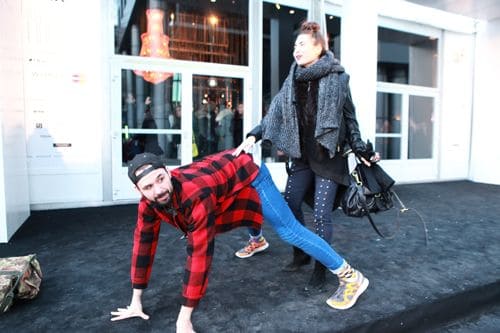 Twerking on fashion blogger Gracie Carroll.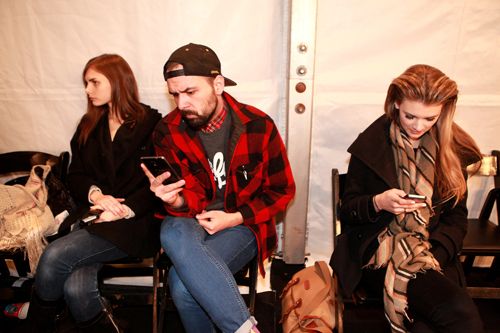 Models on phones.
Last minute touch-ups before the big show.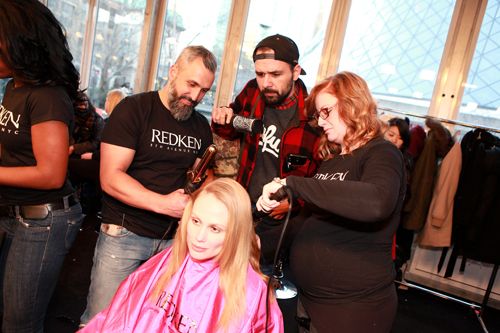 Getting my girl #redkenready with some very talented professionals (not me).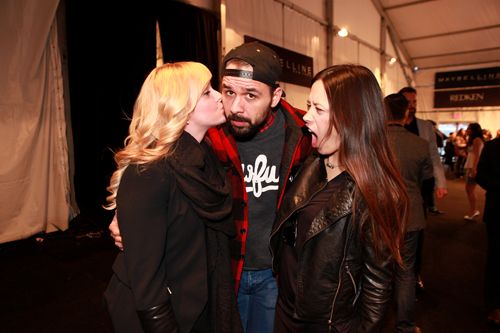 Betty (Ashley Mcintyre) and Veronica (Sarah Fukumoto) having a Double Digest moment with Kevin behind-the-scenes at the Line Knitwear show.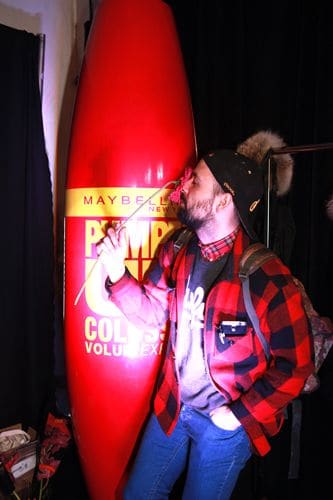 A good writer always stops to smell the flowers you aren't supposed to steal (and then steals one and presents it to a beautiful woman in the front row).