Are you ready for party season? Don't fret, you still have time to figure out your prom (or wedding or féte) look! Here's a very special PROM-spiration photoshoot to conjure ideas of elegance from past decades, and modern sequined glam. Boutique rental agency Rent Frock Repeat lent us two treasures to star in the shoot. A location near and dear to any Torontonian's heart, Honest Ed's, provided the perfect backdrop.
Our first look is Old Hollywood, inspired by silent film stars, The Great Gatsby, and what Beyoncé wore to the Met Gala (but our outfit was planned before the Met Gala…I guess that means we're psychic-spirit sisters with Beyoncé!).
The Dress: This gorgeous indigo lace & tulle gown is by Tadashi Shoji.
How to wear it: If you're the fashionista-with-the-mostest type, go for head to toe retro! Or keep it simple by pulling in one or two feature elements. Think finger waves or curls that frame the face, a bejeweled head piece (necklaces work great for this), and mesh, lace or fishnet headpieces like Beyonce. Look for a floor length gown (with a train is even better) in rich, regal colours. Dark defined lips painted into a cupid's bow, with concealer on the outside of where you want your lip line to be = instant vintage elegance.
Model: Marta Andrzejewska
Hair and Makeup Artist: Becky Grimman
Wardrobe Assistant: Jordan White
Photography: Becca Lemire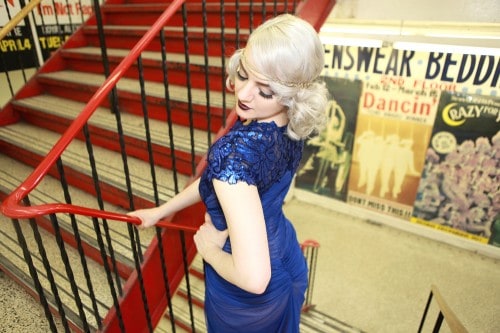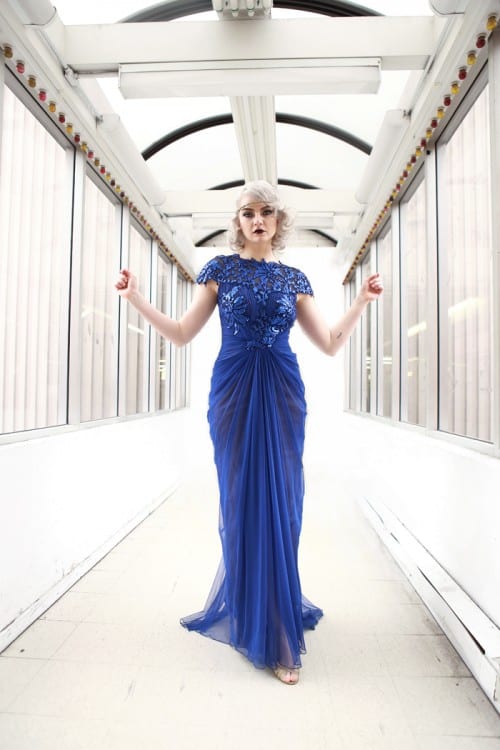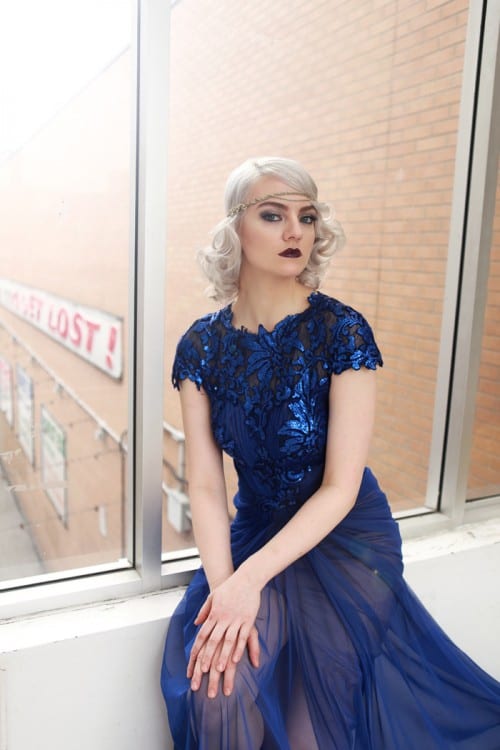 –
Our second look is modern Rock N' Roll chic, inspired by Courtney Love, Joan Jett and Taylor Momsen (only because of her eyeshadow).
The Dress: This pink sequined backless mini (with shoulder pads!) is by ABS by Allen B. Schwartz.
How to wear it: Unleash your inner rock star with something fun and edgy, i.e. anything sequined and a hemline that falls above the knee. Paired with a leather jacket, a bright, bold minidress screams 'tude. Think big, teased out hair in a middle part, natural filled in eyebrows inspired by 90210's Kelly Taylor and Cara Delevingne, and a funky manicure. A bold smoky eye is a must. Accessorize with fake flowers in the hair or cowboy boots if you want to depart from heels.
Model: Marta Andrzejewska
Hair: Becky Grimman
Makeup: Aviva Rosnick
Wardrobe Assistant: Jordan White
Photography: Becca Lemire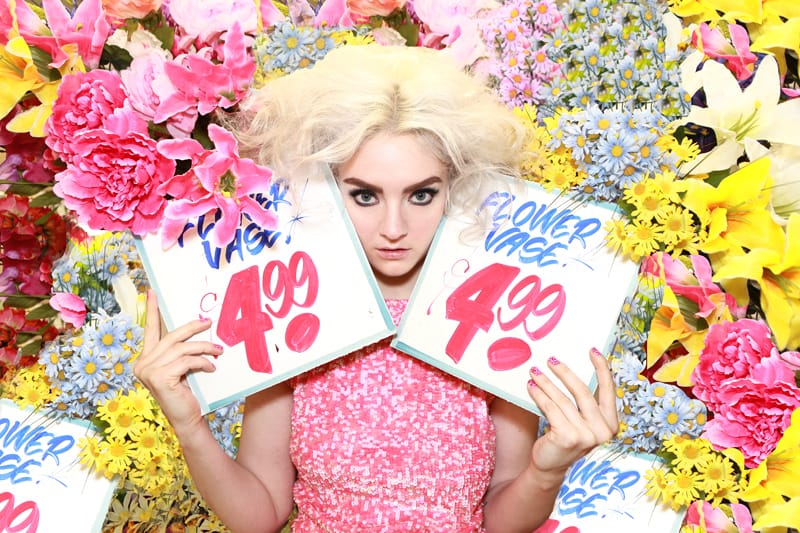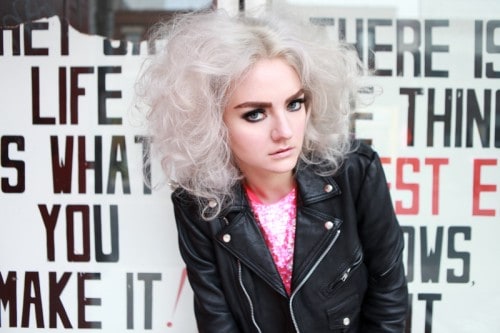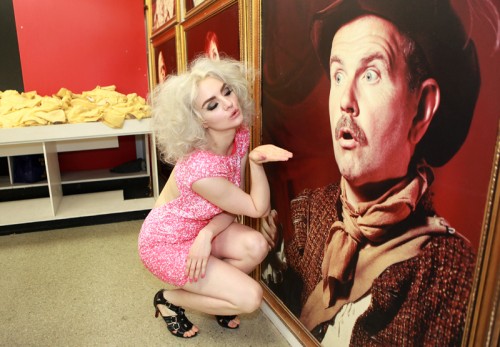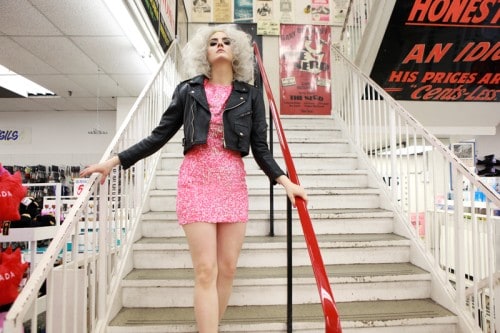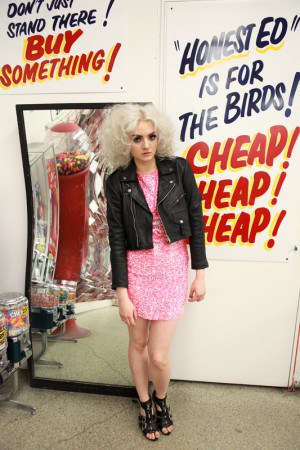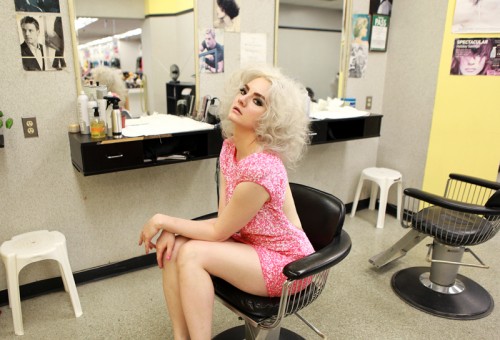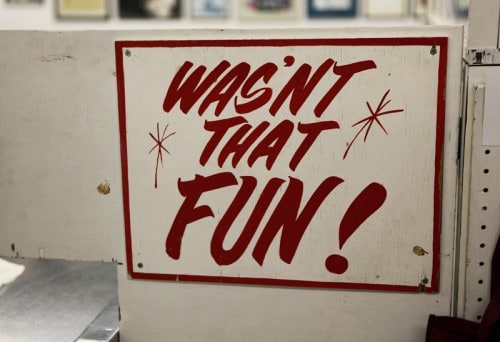 All photographs are property of Becca Lemire Photography © 2014 and cannot be republished or used for any reason without written permission from the Photographer.