This week at The Royal, Canadian Film Fest focuses on fresh voices in Canadian cinema. Three women – Deanne Foley (co-writer/director of Relative Happiness), Mars Horodyski (co-writer/director of Ben's at Home) and Kelly McCormack (writer/actress of Barn Wedding) will be attending their screenings at the festival. You can also catch Kelly McCormack at the panel 'Making it as an Actor: The Actresses Speak'.
Find out more here. Canadian Film Fest runs March 25-28 2015 at The Royal (608 College Street).
DEANNE FOLEY
Director/co-writer of Relative Happiness
Feisty Bed & Breakfast owner, Lexie, finds out there's no recipe for love in Relative Happiness. She desperately needs a date for her sister's wedding, which is no easy task. Between a rough handyman and a handsome guest, she misreads the situation and it's only when a reality check makes her open her heart and eyes to see that love may be a lot closer than she thought.
What actor or actress would you like to work with and why?
Frances McDormand. She's a fiercely strong, talented woman who puts her craft first, creates memorable performances and rejects Hollywood's conventions.
Who inspires you?
Honestly, anytime a Canadian indie film breaks through and is recognized around the world or does well at the box office, it inspires me to reach higher. For example, my Newfoundland friends, Christian Sparkes, Joel Thomas Hynes & Allison White, the team behind the micro-budget film, Cast No Shadow, who were recently nominated for 4 Canadian Screen Awards including BEST PICTURE. Truly inspiring!
What is the best career advice you've received?
"Be yourself, everyone else is already taken". A couple of years ago, I heard JJ Abrams speak at the LA Producers Conference, and this really applies for emerging filmmakers: "Don't go learn how to make films, go learn what films are really about."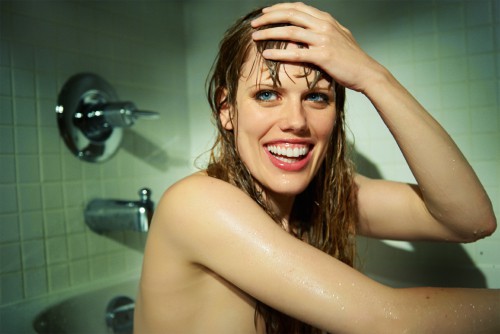 KELLY McCORMACK
Writer/Actor of Barn Wedding
In Barn Wedding a young couple have to reschedule their picturesque summer wedding to the rural and remote dead of winter. They are forced to face how well they truly know each other and the people closest to them.
What actor or actress would you like to work with and why?
I'm pretty sure every actor would kill to work with Mark Rylance and I'm no exception. It would scare the shit out of me. I'd probably puke before rehearsal, but how awesome is that?! Fear is the best motivator for me. I try and move towards things I fear I'm not worthy of.
Who inspires you?
I always return to Stephen Sondheim, Joni Mitchell, and Pink Floyd but these days it's my friends. I can't believe how resilient my friends are, I'm in constant awe of them. In the face of gnarly "life curve balls" they continue to be joy-making machines. I often write parts for my friends, so they inspire characters in my scripts, but on a whole they inspire me to work harder and create opportunities for them so we can all keep doing this art thing together, struggle a little less and fulfill our lifelong dream of spoiling our families with Hollywood money. There, that is my daily train of thought.
 What is the best career advice you've received?
"Use your big girl voice" – my mother.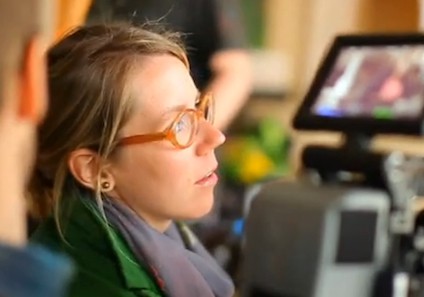 MARS HORODYSKI
Director/co-writer of Ben's At Home
Ben's At Home is a topical and comedic look at today's wired generation. The film follows the newly 30 and single Ben who is heartbroken and cynical after his girlfriend dumps him. He makes the unusual decision to never leave his house again.
What actor or actress would you like to work with and why?
Canada has such amazing talent and we were really lucky to bring some outstanding (and funny!) people together for Ben's at Home. Of course I definitely want to work with my partner in crime Dan Abramovici again (who co-wrote and stars in Ben's at Home). He's extremely talented and I think you'll be seeing a lot more of him on the big screen in the near future. Another Canadian I would love to work with is Tatiana Maslany! I think she's brilliant. Dan and I have written a new script called You Have Feet in Your Shoes and she is our dream choice for the female lead.
Who inspires you?
I'm really inspired by indie filmmakers such as Lynn Shelton and the Duplass Brothers who have taken their careers into their own hands and made their films by any means possible. I think it's important to stop waiting for someone to give you a chance and create opportunities for yourself. Canada's very own Ingrid Veninger is also a great example of this. Her 1K feature film challenge inspired us to start thinking about how we could make a film on a micro-budget and the end result was Ben's at Home.
What is the best career advice you've received?
Always say yes.
I think I remember Tina Fey writing about this too. You never know where one meeting or unexpected job will lead you. Ben's at Home was a big leap of faith but it has led us to so many wonderful and unexpected opportunities. We are currently working with Back Alley Film Productions/Muse Entertainment (Durham County/Bomb Girls) on a web series based on the film. I never could have expected that our little indie film could have opened up so many doors for us.