We miss the crowded streets and sweaty late-night dance parties, but like every Pride, we're looking forward to celebrating our authentic selves and sexualities. Here at Shedoesthecity, we're also looking forward to spotlighting the queer artists that do such a beautiful and important job at bringing our experiences to light.
For 31 years Inside Out has been highlighting queer filmmakers from the 2SLGBTQ+ community through their non-profit organization. They showcase queer stories and encourage self-acceptance and tolerance. 2SLGBTQ+ history is rich and diverse and there is so much we can learn from and enjoy throughout this annual 10-day festival. This year, the lineup boasts 143 films including 33 feature films and 5 episodic series from Canada and all around the world.
Inside Out is working with Crave and Netflix to debut a new streaming platform that will showcase this year's fest, so all of us can enjoy safely from the comfort of our homes, with warm microwave popcorn on our laps. (Create an ambience, people!)
Here are some of the films we can't wait to watch at Inside Out this year, but we encourage you to do your own deep explore.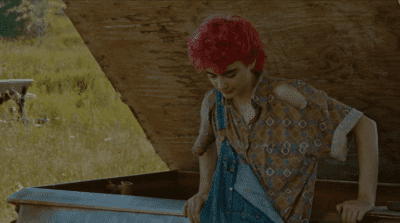 How to Fix Radios, directed by Casper Leonard, Emily Russell
When Evan, a narrow-minded teen, starts a new job at a decaying bait shop, he is met with surprise when his supervisor is the pink-haired, candid Ross. During their shifts together, the two grow closer and Evan becomes intrigued by Ross's lavish world and the name he has made for himself in the quiet community. Evan's biases and perspective are put to the test as he realizes that there is more to the rustic town and the people in it than he thought.
We're happy to see a queer film set in small-town Ontario. Watch the trailer.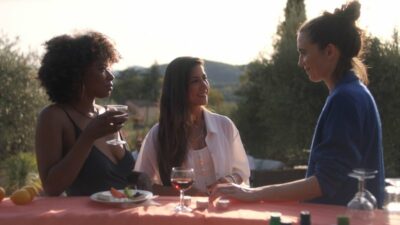 Ma Belle, My Beauty, directed by Marion Hill
Newly married musicians Bertie (Idella Johnson) and Fred (Lucien Guignard) are living in a farmhouse near France's gorgeous Cévenne mountains when Lane (Hannah Pepper), an ex from the United States, arrives for a visit. Fred has invited her, but it's unclear why she's come or what effect her appearance will have on Bertie, who's been out of sorts. Will the arrival of a sexy Israeli artist (Sivan Noam Shimon) ease the tension or turn up the volume? We definitely need to find out. Also, we're excited to escape to south-central France. More info.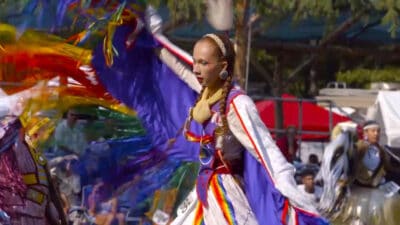 Being Thunder, directed by Stéphanie Lamorré
Sherenté Harris, a two-spirit genderqueer teenager from the Narragansett tribe in Rhode Island, boldly challenges the status quo of what it means to be a queer Indigenous person in a world bound by binary gender roles.
French filmmaker Stephanie Lamorre quietly documents Sherenté's life and family interactions over the course of several years, revealing the struggles faced by the determined teen. Sherenté's energy is focused on participating in traditional dance competitions with other New England tribes. Although there are no rules prohibiting two-spirit genderqueer people from competing, Sherenté faces the judges' biases and discrimination for not adhering to so-called traditional gender roles. Despite these insensitivities, Sherenté is met with an outpouring of support from family, pow wow attendees, and fellow dancers.
Being Thunder is a meditative, unintrusive documentary about a courageous Indigenous teenager who unapologetically strives for greatness against all types of resistance. What are you waiting for?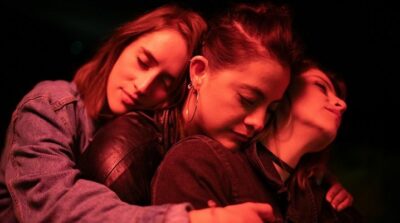 Leading Ladies directed by Ruth Caudeli
As five friends gather for a dinner party, they discover that one of the things they all have in common is keeping explosive secrets from one another. Oooooh. We're already hooked.
As their various points of view unravel over the course of the evening, we see how each woman's version of events leads to one whole truth. And as each reveal pulls the women further apart, they must fight to remember what brought them together in the first place. Will years of friendship prevail or are past secrets too much to overcome? Close to home, and totally irresistible.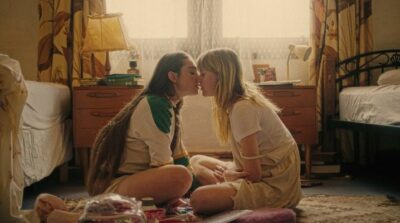 My First Summer directed by Katie Found
Claudia, having lived in social isolation for all of her 16 years, is alone for the first time after her mother's unexpected death. Grace, a local teen, encounters Claudia in the woods and sets out to protect her from the outside world. Slowly but surely, Claudia and Grace share their own private worlds with each other, and a private romance begins to blossom unencumbered by disruptions from the external world. Sounds beautiful.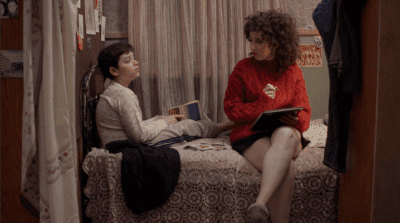 Potato Dreams of America directed by Wes Hurley
Struggling to survive in the USSR during the turbulent years of Perestroika, Lena and her gay son, Potato, escape into the fantasy world of pirated American movies. Eventually, experiencing American life through the movies is not enough and Elena signs up for a mail-order bride service in order to discover America for herself. Soon after, Lena marries the much older and very eccentric John, and she and Potato find that despite what they learned in the movies, America is full of surprises.
We're down to watch any film with a lead character named Potato. More here.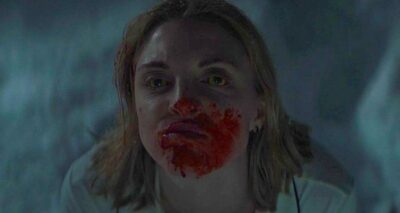 Bloodthristy directed by Amelia Moses
Grey (Lauren Beatty) is your typical indie singer in the perilous position of having to out-score the success of her previous popular debut album. Determined to continue her rising stardom, Grey receives an invitation to work with an infamous music producer, Vaughn Daniels (Greg Bryk), at his remote studio in the woods. Along with her girlfriend/lover Charlie (Katherine King So), Grey plunges into unknown territory despite the obvious risks of being isolated with a stranger who has a dubious reputation. Even when Grey starts having nightmares about being a wolf, and is craving raw meat, her fears lie solely on not being a musical flop.
We were sold after one glance of that blood-smeared face.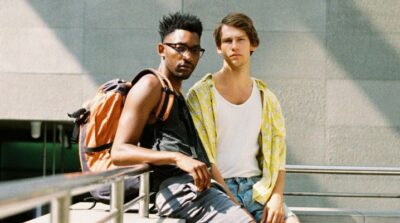 Bo Meets Boy directed by Daniel Sánchez López
Harry has been spending his time in Berlin partying and is trying to make the most of his stay before flying back to his home in the U.K. On his final day, he shares a kiss with Johannes on the dancefloor and the two immediately feel a spark. Johannes offers to help Harry print his boarding pass as a way to get to know him better. The pair continue their conversations with ease and they realize how natural their connection is. As Harry's departure approaches, both men must come to terms with the impact of their day together.
We adore films set in Berlin nightclubs, especially now, and especially ones centered on a burgeoning queer love story. Put it on your list.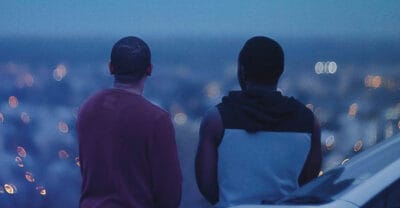 Kapana directed by Philippe Talavera
After a few brief encounters at the kapana stand, George and Simeon find themselves drawn to each other one night in a bar. Their undeniable chemistry feels like a match made in heaven, but George and Simeon must keep their desire private for fear of persecution. In Namibia, gay relationships are stigmatized, so George and Simeon's budding romance is put to the test. Although they come from different backgrounds and each face pressure from their surroundings, George and Simeon know that their love is worth fighting for.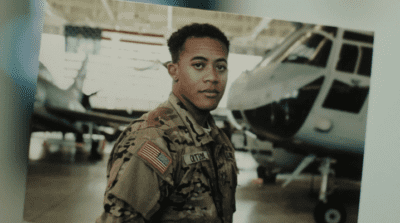 Trans in Trumpland directed by Tony Zosherafatain
Trans filmmaker Tony Zosherafatain introduces us to four people who have been severely affected by Trump's dangerous anti-trans and racist rhetoric. The director speaks to Ash, a trans teen in North Carolina; Rebecca, a trans Latina in Texas; Evonné, a trans woman and activist in Mississippi, and Shane, a Two-Spirit man in Idaho. Their different stories lay bare how a community survives and thrives amid hatred and fear.
Trans in Trumpland is a timely and riveting documentary that we can't wait to watch.

Watch these films and more at the Inside Out Festival! Tickets are on sale now at the price of $12 and will grant you streaming access to all films, series and shorts. The festival will be running from May 27th to June 6th. We think this is the perfect way to start off Pride Month!