Everyone's fave erotic arts and crafts fair is happening Saturday, February 10th at the Gladstone Hotel! Hosted by Come As You Are, The Erotic Arts & Crafts Fair is the perfect place to indulge your curiosity and maybe pick up some extra special erotic gifts for your Valentine. (Need more convincing? Here are six reasons you should go.)
Leading up to this one-of-a-kind show, we're profiling three participating vendors to learn more about their crafty companies. For this installment, we spoke to S.K. Hughes, Editor-in-Chief of Milkweed Zine.
SDTC: Tell us your birth story; how and why did you start your company?

Milkweed Zine was born out of an itching idea in my wandering dirty mind while on a trip to Melbourne in February 2015. I didn't know I was searching for a creative project until I found it all at once. It came at a time of personal and sexual transition for me. I had all this erotic energy that I was pouring into poems, and I was just becoming familiar with zines and DIY publishing.
I hadn't done a big collaborative project before but knew I could access so much talent in my community. I didn't know how to do it, but I just did it anyway and recruited my first editorial team. We made some editorial content (there was a guerilla-style lingerie photoshoot on U of T campus one hot and sticky summer night) and put out a call for submissions. We dropped off flyers at coffee shops, bars, sex shops, The 519, Maggie's (Toronto Sex Worker Action Project), etc.
We formed a vision of a unique and diverse source for erotica. It took us a little while to realize that what we were doing was feminist erotica, but it became clear that that is a good, concise descriptor for what we do. Much of the team has changed since then, and with Issue II, Olenka Szymonski came on as our lead designer, giving the zine a really cohesive and distinctive look.
What do you enjoy most about what you do?
I love facilitating writers and artists sharing their work. I especially love when people get excited to have their work accepted. I also love when we throw parties! We do an "inspo" and a launch party in Toronto for each issue, with installations, DJs and readings. Seeing people I don't know wearing Milkweed tees always puts a huge smile on my face.
We got to collaborate with some incredible artists and models for our Issue IV editorial photoshoot – that was definitely a highlight! I also really enjoy tabling zine/book/art fairs, where I get to chat with people, tell them about Milkweed, and learn about other projects that are doing cool work around sex, sexuality and feminism.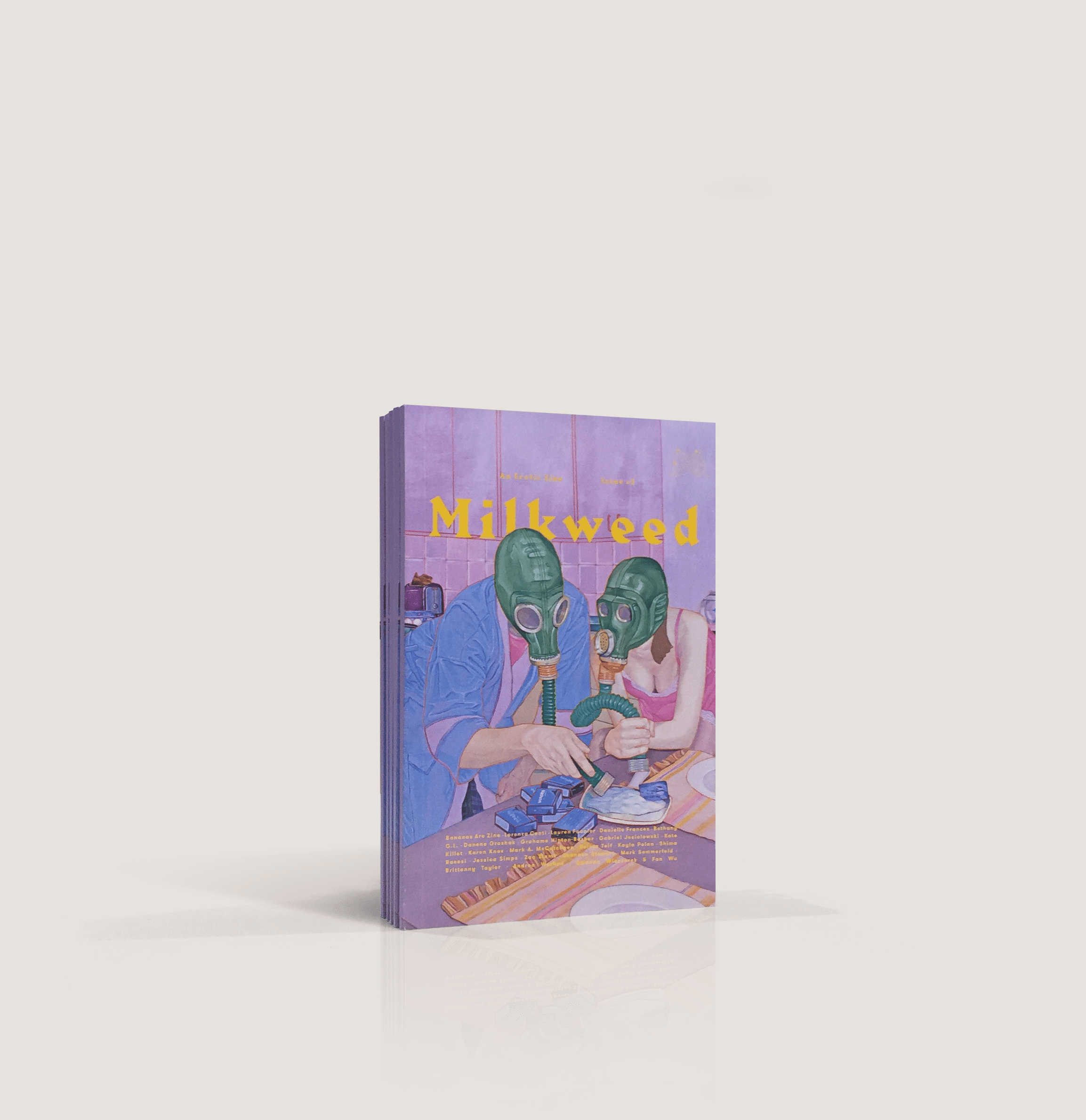 What turns you on?
Queer stuff, tenderness, good consent, poetry, ethical sluttiness, enthusiastic performances, unique style, good dancing, and when my dog likes someone.
What is your hottest seller, and why do you think people love it?
People really love Issues II & III, I think because of Olenka's really weird and wonderful presentation of the content. All the issues are perfectly bound and in full colour, and people seem to like the way they feel in their hands.
Our logo tees are also very popular! The logo, an illustration of two naked women in an embrace, was designed by Laura Perry, a Vancouver illustrator. I think people are really struck by the boldness and freaky vibe of the image. Issue IV comes out in March, and I'm hoping people love it, too!
What's your pitch for getting people out to the Erotic Arts and Crafts Fair?
Well, I never have enough good things to say about Come As You Are! I had been a fan of theirs for years, and they supported us from the very beginning. Everything about the way they select their products and run their business is excellent. Last year's Erotic Arts and Crafts Fair was such a blast, with so much cool stuff and great deals. It is basically a treasure trove for the sex-positive. To have such an event is such a wonderfully slutty Toronto thing!
Click here to find out more about The Erotic Arts & Crafts Fair, going down February 10th at 1214 Queen St. W from 10 a.m. to 4 p.m.