If you've ever wished you could spend the day in a lavish Bridgerton gown, or stride into work wearing a bold outfit right out of Emily in Paris, you're not alone. A recent study conducted by global fashion brand Boohoo has revealed these are among the most fashionable TV shows of all time, based on Google search data.
HBO's teen drama Euphoria takes the top spot as the most fashion-forward series, with people worldwide searching for outfits from the show 132,900 times per month.
"Euphoria is known for its bold, visually striking aesthetic, which includes a vibrant and eccentric mix of fashion," said a spokesperson for Boohoo. "The costumes are often used to express the characters' personalities and experiences, and constantly push the boundaries of traditional fashion."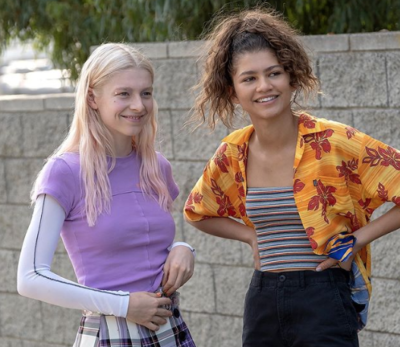 The show with the second most fashion-related searches is the Netflix hit series Emily in Paris. If you've watched even a single episode of the show, this is no surprise — the titular character is known for her mini-skirt and blazer combos, bold print mixing and colourful berets. These memorable looks even inspired a fan-made Instagram account with 150K followers, dedicated to informing viewers where they can buy pieces from the show for their own wardrobe.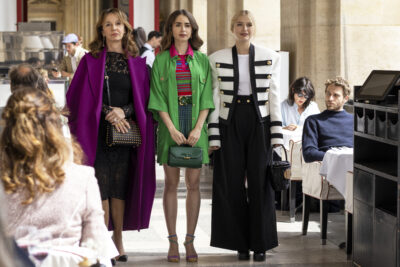 Nostalgia is a huge factor in the styles people are searching for. The third most influential show when it comes to fashion is Stranger Things. Set in the 80s, the show has brought back some of the decade's iconic styles, from denim on denim to bright pastels to hair scrunchies.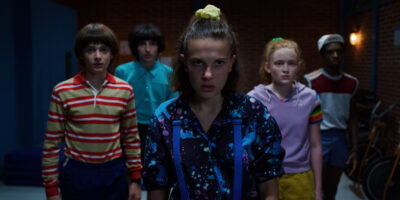 The fifth spot on the list went to Friends, a time capsule for 90s fashion. Each of the friends had their own distinct look, but Rachel was undoubtedly the show's style icon. Even today, almost 20 years after the show ended, the term 'Rachel Green outfits' receives an average of 35,000 monthly Google searches.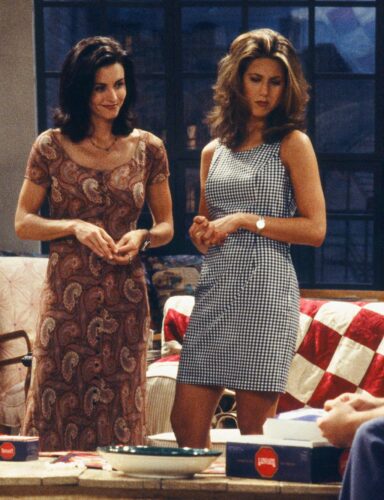 Viewers also seem to be fascinated with the styles of different historical eras. Peaky Blinders, set in 1919 just after WW1, and Bridgerton, set in 1800s Regency London, ranked fourth and sixth respectively. Whether it's through striking black overcoats or fanciful ballgowns, the costume designers on these shows were successful in creating looks that can instantly transport us back in time.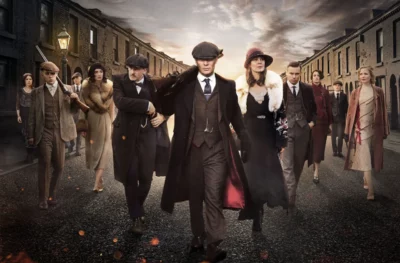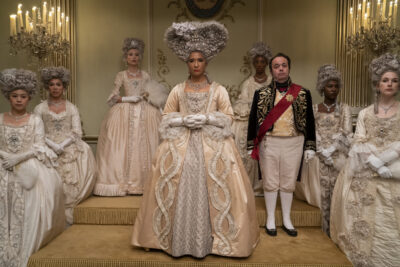 All-time most fashionable TV shows
Euphoria
Emily in Paris
Stranger Things
Peaky Blinders
Friends
Bridgerton
That 70s Show
Gossip Girl
Sex and the City
Gilmore Girls
The study also analyzed the results for shows that released new episodes in 2022.
Most fashionable TV Shows of 2022
Euphoria
Emily in Paris
Stranger Things
Peaky Blinders
Bridgerton
Killing Eve
Heartstopper
The Crown
The White Lotus
Wednesday
Wardrobe is an integral part of any film or series. A character's outfit can act as an extension of their personality, a reflection of their mood, or an expression of their status in society. Costumes, hair and makeup can immerse us in a faraway time and place, or provide fresh inspiration for our own wardrobes. So it's no surprise that some of the biggest shows right now are using fashion so effectively— and it's starting conversations, sparking trends and fueling endless discussions on social media.