Ever wished you could experience a day in the life of Daphne Bridgerton or Lady Danbury? The Queen's Ball: A Bridgerton Experience arrives in Toronto on October 6 and promises an unforgettable evening of music, dance, and (possibly) lust.
Guest will be whisked away to the Regency era to experience one of Bridgerton's extravagant balls for themselves. A live string quartet will perform songs from the show's beloved soundtrack, as guests can sip on cocktails, take in acrobatic and dance performances and interact with costumed characters from high society.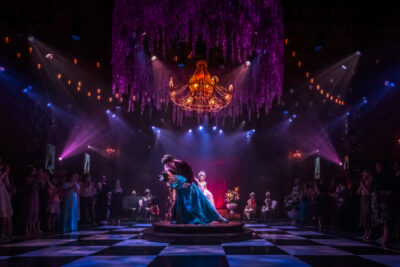 You can swing by a recreation of Madame Delacroix's modiste to see all the latest Regency fashion trends, and even have a visit with Queen Charlotte (for a chance to prove yourself as the diamond of the season).
The experience opened earlier this year in Montreal, LA, Chicago and other cities across North America, and the photos are stunning. The costumes are as elegant as they are in the show, and the beautifully decorated venues look just like a Bridgerton ball.
"Shondaland effortlessly transported Bridgerton viewers into a reimagined Regency-era London, capturing hearts around the globe as fans connected with every aspect of the series from its delightful characters and the superb actors who brought them to life, to the costume design and art and set direction to the soundtrack. We've partnered with Fever on The Queen's Ball: A Bridgerton Experience to create a similarly unique fan experience designed to immerse attendees in the lavish world of Bridgerton and bring this world to them wherever they are," said Greg Lombardo, Head of Experiences at Netflix.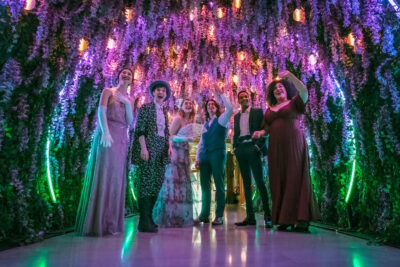 Guests are encouraged to dress up to make the most of the evening—sounds like a chance to break out your most ball-worthy dress.
Tickets start at $49 and will go on sale August 10th. Join the waitlist to receive early access to tickets.