It would be hard to find a story that is more deeply moving than Anthony Shim's exquisite Riceboy Sleeps.
After her husband dies, So-Young (Choi Seung-yoon) decides to leave South Korea for Canada, where she hopes to provide a better life for her young son, Dong-Hyun (Dohyun Noel Hwang). From working long hours at a tedious factory job to Dong-Hyun's difficult experience as the only non-white child in his Grade 1 class, the small family faces many struggles as new immigrants in a new land where they know no one. Safety and comfort is found in the tender and quiet moments at home, where they sit closely to savour the Korean dishes that So-Young prepares with such love and care, but the world outside is harsh and lonely.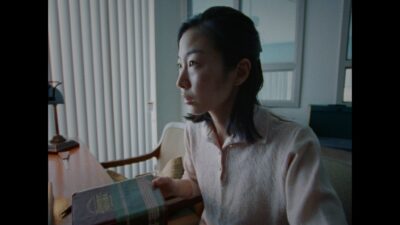 "My family immigrated to Canada from South Korea in 1994 when I was eight years old and I grew up on Vancouver Island, where I was often the only Asian child in school," Shim shares. "I was looked at and treated like an alien, this foreign being that intrigued and even frightened people at times due to my "foreign-ness". Over time, I became embarrassed in public of my Korean food, language, culture and even family. I tried to hide all things Korean about me, thinking that if I concealed them well enough, people would stop seeing me as different."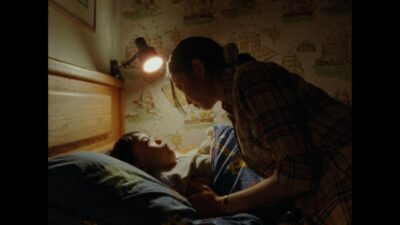 Riceboy Sleeps is not a biopic of Shim's life, but the character of Dong-Hyun is largely inspired by the director's childhood and youth. Like Shim, teenage Dong-Hyun (Ethan Hwang)—who dyes his hair peroxide blonde and tries hard to blend in at school—eventually develops a curiosity about his roots, in part brought on by a school assignment, but mostly out of a yearning to understand who his father was. Regardless of where people are from, Dong-Hyun and So-Young's journeys will be relatable to immigrants everywhere, especially new Canadians.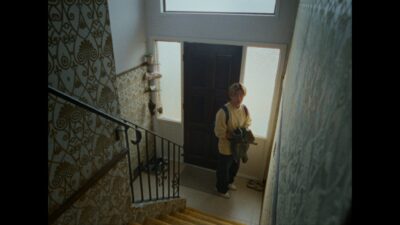 The film premiered in the Platform Prize program at the 2022 Toronto International Film Festival, and was named the winner of the program's award. Since then, it has continued to accumulate numerous awards on the festival circuit, was recently selected as Best Canadian Film at the Toronto Film Critics Association Awards (Canada's largest film prize with a $100,000 win), and is nominated for 6 Canadian Screen Awards including Best Picture, Achievement in Direction, Original Screenplay and Performance in a Leading Role.
From the breathtaking performances to the stunning art direction and beautifully-timed pacing, compassion is evident in every frame of this film. Indeed, Shim's sophomore feature is a feat and cinephiles will be in awe of what the Korean-Canadian filmmaker has achieved. Riceboy Sleeps is an absolute must-see.