Here are our top picks from Canadian Music Week 2013, which included discovering new talent, finally seeing old favourites, and catching a glimpse of one notable Montreal artist's nether regions.
Thursday: PS I Love You, Wildlife, The Darcys at The Great Hall
The sickness gods decided that this would be a great week for me to have a cold, but what they didn't know is that CMW trumps colds every time. So after nursing my stuffy nose with soup and tea, I made my way to The Great Hall to catch PS I Love You, Wildlife, and not-so-secret-guests The Darcys.
I've been a fan of Kingston noise rock duo PS I Love You for a while now but had yet to see them live until Thursday night. Needless to say, they made my first time a memorable one; performing at a level that made it so I could literally feel their music moving through my body. I will always be a sucker for guitar shredding and Saulnier did things to his that made my (and the rest of the crowd's) jaw drop.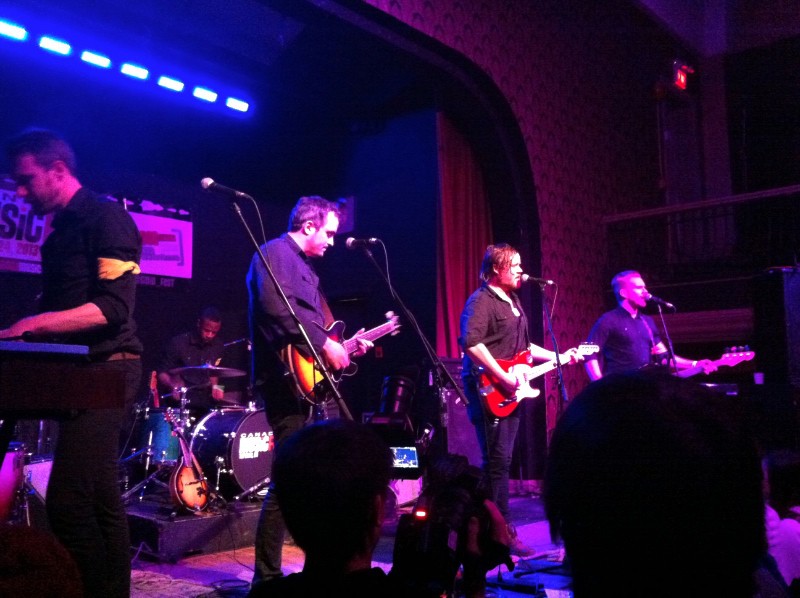 Toronto's Wildlife have a very dedicated Toronto following and the venue filled up exponentially when they took the stage. I'd been dying to hear their song "Born To Ruin" live ever since it was released back in January and, as expected, it had the crowd fist pumping and singing along with the band.
Capping off the night were Toronto band The Darcys, who people quickly figured out were the special guests of the night. (Fun fact: while I was in Marfa, Texas this past September, a local told me that one of The Darcys' dads had been in town the week before I was and he was really cool and convinced her to come visit Toronto.) I've always been impressed with the band's stage presence and was a little bummed that their set was a short one. More Darcys! Always!
Friday: Kopecky Family Band at The Dakota Tavern
I've been waiting for Nashville's Kopecky Family Band to play Toronto ever since I did a Q&A with them back in 2011 and it finally happened last Friday. The Dakota provided the perfect backdrop for the band's feel-good folk music, which included several songs off of their new (very good) debut album Kids Raising Kids.
M for Montreal (M for Mac DeMarco!) at Sneaky Dee's
Walking into Sneaky Dee's for the M for Montreal showcase, I was greeted with the smell of poutine and sweat. Montreal, meet Sneaky Dees! Pre-Mac DeMarco highlights included the very danceable, synth-heavy We Are Wolves from Montreal, and Grounders—a Toronto band who make music that should be a part of your 2013 summer soundtrack. This was, of course, the calm before the beautiful storm that is Mac DeMarco.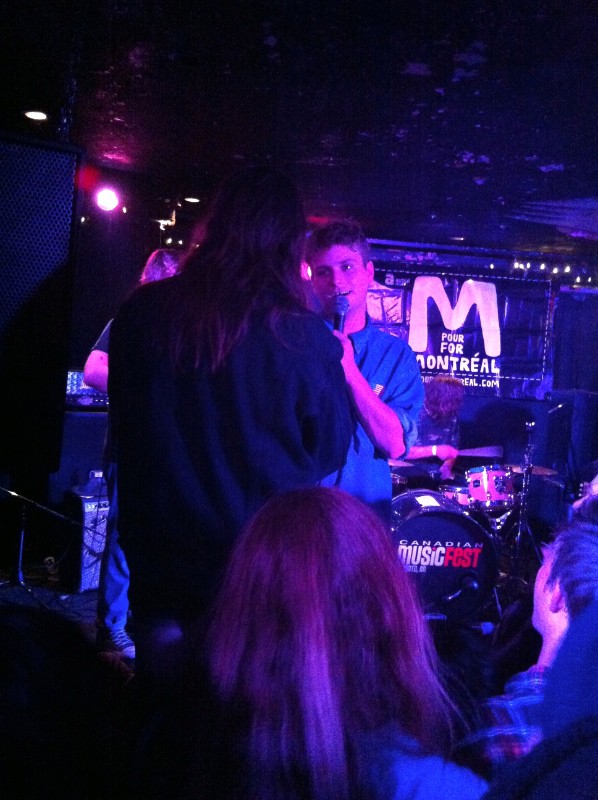 Upstairs was packed to the brim with people trying to catch a glimpse of the quirky 22-year-old Montreal-based artist who, in true Canadian form, was clad in denim on denim on denim. (In contrast, his bass player Pierce McGary was dressed very James Franco in Spring Breakers—cornrows and all.) It's impossible not to bop along to DeMarco's brand of smooth, catchy rock 'n' roll, and songs like "Freaking Out The Neighborhood" and "Ode To Viceroy" had the crowd doing just that…plus moshing and crowd surfing. Even DeMarco got in on the crowd surfing, bringing his girlfriend Kiki along for a makeout sesh towards the end of his set. Things got even crazier when lit cigarettes began popping up throughout the crowd and DeMarco's friend was escorted out of the venue after passing off several to DeMarco during his performance. Other notable moments include a cover of Weezer's "The Sweater Song" and DeMarco giving us a glimpse of his, er, man parts. I have never been to a show like this before and probably never will again. #MACDEMARCO4LIFE.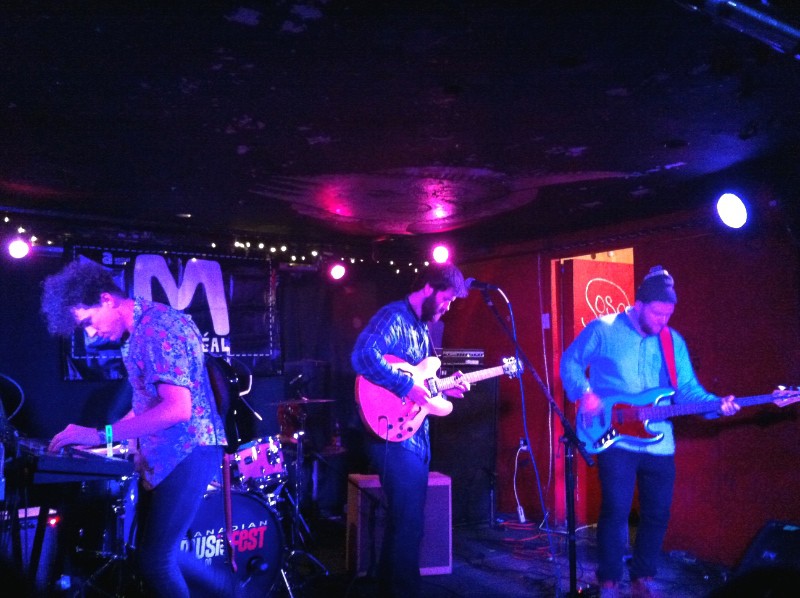 Saturday: Savages & Suuns at Lee's Palace
No CMW is complete for me without checking out a show at Lee's and Saturday was the perfect night to do so with London's (England, that is) buzzworthy Savages and Montreal's Suuns performing.
Savages' music is dark and wonderful, and lead singer Jehnny Beth's live performance is so badass and intense that it's kind of scary. (She's the kind of woman I would never mess with.) The crowd was very much into their set, which made for an awesome show.
Like Savages, Suuns have also garnered plenty of buzz with their psychedelia-meets-experimental-meets-post-punk sound being compared to the likes of Clinic, My Bloody Valentine, and Godspeed You! Black Emperor. Their set was soothing and beautiful; a perfect end to a chaotic week.