"You HAVE to go to Berlin." The further east we travelled through Europe, the more I heard this very-true statement. Berlin was always on the wish list, but with each stop the excitement kept building. Looking back on the days we spent, Berlin truly has something for everyone, for every hour of the day. Soak up that culture! Go where the Germans go. Stay out until the late AM, but don't turn your back on the history and touristy bits. If there is ever a time to say "I'll sleep when I'm dead," that time has come. Hallo, here's where to go!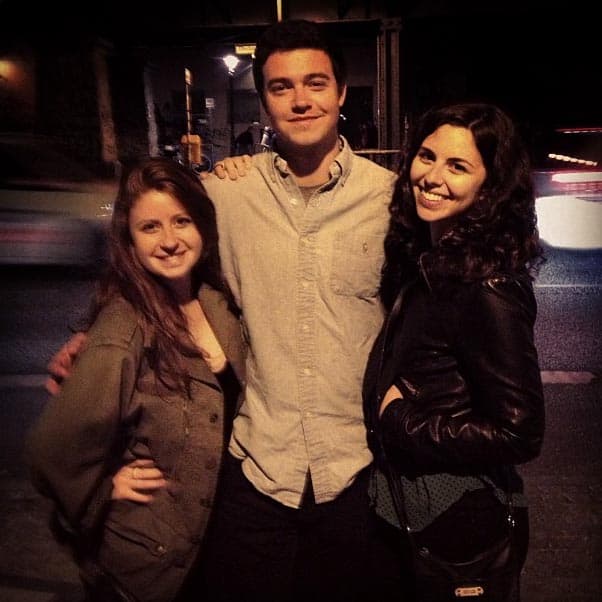 Stay: BaxPax Hostels
Too fun to say aloud. And you have options! BP has three central locations across Berlin, each known for bringing in different vibes and clientele. Coming off a hefty week of Queen's Day celebrations in Amsterdam, my friend and I opted for the most central location that is both a hostel and hotel. Turn to the Kreuzberg location for a party; turn to the Mitte locale for the "art" experience. And according to my visit, go to BaxPax Downtown for space, lounges, impromptu billiard tournaments and a less intense, yet still social atmosphere.
Eat: Restauration 1840
Located in the Hackescher Markt area, you'll see eatery after eatery, but don't be fooled by other sumptuous patios. Go to Restauration 1840, an old timey German restaurant, modeled with a nod to the roaring 20s. One word: schnitzel. This hand-dipped, lightly battered pork schnitzel will blow every soggy, yellow schnitzel you've previously encountered out of the water. Try out their home brew! But make sure you can finish what you are sure to over-order. Leaving behind a few sips of warm beer is not worth the dirty/confused looks that are sure to follow your exit.
Go Out: Stattbad
You will get off at Humboldthain metro station and have no idea where you are. Literally, take the wrong turn and you're at a train yard (what an amazing sense of direction I've got). But! Go the right way and you won't be disappointed. The space was once a state indoor swimming pool, then a bathhouse, then a public pool again and now it stands as a "cultural centre." Check in by the old change rooms and go underground for quality local DJs and an unparalleled dance night. Sometime after walking through the first long tunnel, it sinks in: I'm underneath a pool in scruffy maze of rooms full of pipes, music, lights and people. In Germany. In love. Enough said.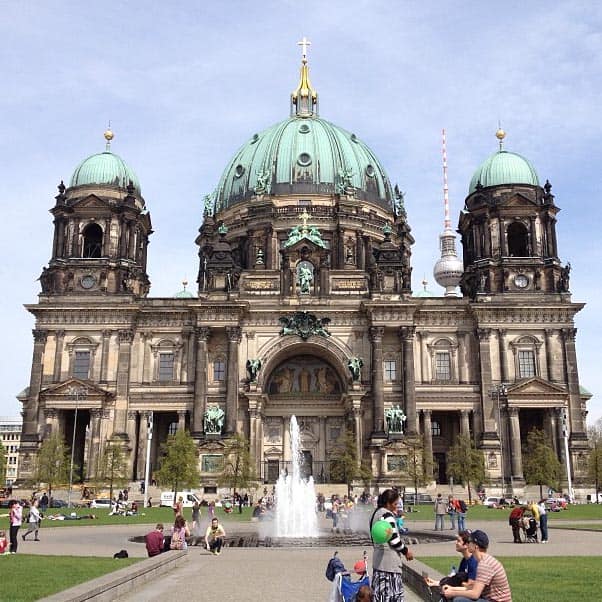 Sights to See and Words to the Wise
Museum Island
Yes, there's half an island in the Spree River to fit Berlin's most prominent museums. The Lustgartden, translated to "Pleasure Garden", also lies in the middle but don't get too excited; it's just a large square of grass that doubles as the perfect picnic spot. There's the New Museum, Old Museum, Pergamon Museum, Old National Gallery, Bode Museum and the Berlin Cathedral. All are probably worth a look-see, but I can tell you that the Cathedral, or "Berliner Dom" is gorgeous and the New Museum was a perfect midday, educational activity. Have a peep at Egyptian artifacts like the famous bust of Nefertiti, and the building itself is relic of WWII history.
East Side Gallery
A reminder of Berlin's complicated history- the Berlin wall still stands and is a must-see! This particular chunk is one to visit sooner rather than later, as it will soon be moved across town to make way for a luxury condo/hotel complex. See it in its rightful place while you can! And sign a protest leaflet or two while you're there. Instead of hiding the past, the city has commissioned streets artist from across the globe to paint directly on remnants of the Berlin Wall. The result? A beautiful, outdoor galley of freedom-expressing works of art.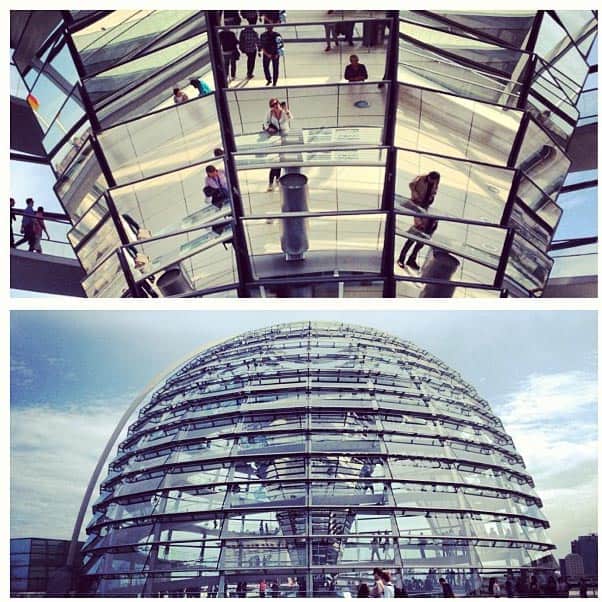 Reichstag
Touring the Parliament in Ottawa? Meh, I'm from there; it's cool. Climbing Parliament in Germany? Dayum. Built atop the centuries old German parliament is a glass bubble and after a simple online reservation process, you can go inside it! Glass bubble= a glass roof above the main hall of Parliament, meaning you can look down into the action. Power to the people! There's a free audio guide that tracks your accent and spits out all the necessary info you need, as you need it. At the top you'll find a panoramic view of Berlin. Go, Reichstag!
Going Out
If you are going for a night on the town, just be aware of how North American you are coming off. That goes for looks, sounds, anything. For example, at the indoor/outdoor club, Kater Holzig, there is a doorperson who is there not to check IDs, but purely to give a onceover and say, "Yes", "No", or even, "Not tonight." So some words of advice to actually get in: don't speak English, go in small groups (maximum 3 people) and look local: a black leather jacket can do the trick. I've also heard of places asking you who is playing that night; so a little research may go a long way. Yes, it all sounds excessive! But trust that when you get in, it will be worth the extra caution.
Public Transit
I'm not going to tell you not to pay for public transit… I'm just going to say that if you're in a running-with-backpack-maybe-miss-your-train situation and all that's standing in your way is ticket fare… don't pay for public transit. Not once did we see a ticket officer checking things and there are no barriers, people or pay stations between you and getting on the metro. Take a load off and pay according to your moral code.
Currywurst
For a cheap meal on the go- currywurst! Their version of the Toronto street meat, but a suoped up version. It's a boiled and fried German sausage, smothered in curry ketchup and dusted with more curry powder. If that sounds weird to you, I urge you to bite the bullet and try it anyway because it's strangely delicious. And if that sounds yummy, then order three.
Amplemann
How much do you think about the little green man that tells you when to walk across the street? Well! In Berlin, it is a regional figurehead. There are stores and stalls dedicated to the beloved "Ampleman". He looks a bit like a chunky, green miner. Know him, and it can be an excellent guide since he originated and lives solely on the east side's traffic signs.
Berlin: a city where people return not just to visit, but to live. And I see why! It's a cosmopolitan place that is forward-thinking and rich in culture, with all the comforts of home. It's easy to navigate and my mom said it's one of George Stroumboulopoulos' top three favourite cities. Need we say more? Thank you. Berlin—they just know.