Zoe Shapiro was at the tail end of a sabbatical in Italy when the pandemic hit. I know this to be true because we spoke on March 11th, 2020, when she warned me of what was to come. It's a call I shall never forget. The urgency and panic in her voice was palpable; I understood that life was about to change.
Zoe was due to return to Canada within days of that call, but the pandemic upended her plans—as it did for so many people. "I was at the end of a transitional period of my life. I was expecting to leave the country and I could not. I was anxious, confused, and stuck. I was the personification of limbo," she tells me, from her beachside Airbnb on the Island of Ischia, in the Gulf of Naples.
It's been 18 months since that frightening moment in time, and Zoe, who used to be a regular fixture in Toronto's Queen West neighbourhood, as The Drake Hotel's Marketing Manager and resident, ended up remaining in Italy, with Rome as her home base.
During those early pandemic months, the world watched as Italy was decimated by COVID-19. The lockdown rules that Zoe experienced were far more strict than what we had going on in Ontario, with curfews at night, guards on the street, and fresh air permitted only for trips to the grocery store or dog walks. But when lockdown measures eased, Zoe was able to wander the streets in the early hours with her travel companion Chutney, the most lovable well-travelled pup you ever did meet, and we (her friends and followers on Instagram), got a tour of Italy that was dream-like.
Seeing Zoe alone in the Piazza Navona or walking the empty cobblestone streets that lead to the ancient Castel Sant'Angelo & Ponte Sant'Angelo was a shocking contrast to pre-pandemic Italy, where streets would normally be teeming with tourists jostling selfie sticks. She got a rare glimpse of a quiet Rome … it was breathtaking.
As the country slowly began to open up, Zoe ventured outside of the capital city to explore different regions—in a car, on a vespa, and walking for miles on end. From the soft hills and lush valleys of Tuscany, to the jagged coastlines of Calabria, Zoe followed her curiosity all the while laying soft plans to launch Stellavision, an all-inclusive tour company that shows small groups of women a different side of Italy.
In a way, I feel like I've been traveling with Zoe for months. Just about every day during the pandemic, when I was fumbling to make coffee in the morning, shuffling from bedroom to kitchen to laptop, radio host sharing grim statistics in the background, I'd be temporarily whisked away to the most dramatic and exquisite Italian scenes: sipping espresso in the sleepy streets of Orbetello, neon art installations projected on the ancient walls of the Torre di Talamonaccio, stunning views of Rome's Fontana dell'Acqua Paola at dusk. My mid-winter lockdown life in Ontario was brightened with the colourful sights of Italy waking up.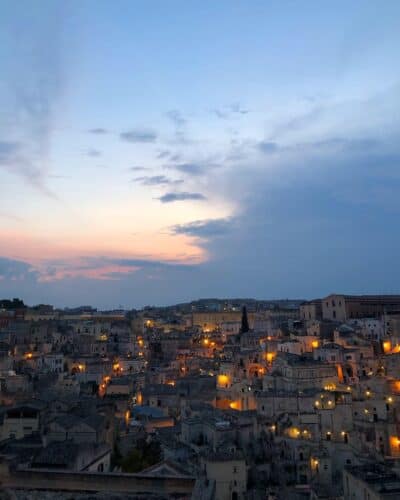 "I have combined my personal experience, my professional experience, and my Italian experience—a lot of which was informed in the months following our very rigid quarantine, into creating Stellavision. I want to give people the opportunity to see Italy without and get out of the tourist traps," she says, excitedly. "Once you leave the main piazza in Rome and Florence and Venice, there's an entirely different Italy."
While capturing and sharing moments is an obvious joy for Zoe, she wanted to create an experience for women that allowed them to see Italy with their eyes, instead of through their phone. Each Stellavision tour comes with its own photographer, so that at the end of the day, you have a B-roll of shots to choose from, should you want to upload and share on Instagram, or keep for later. "I often walk down streets with my phone in my hand, and that is not the best way to experience a place. I wanted to provide people with a solution, whether they use their phone abroad or want to unplug, so they don't have to choose. They can experience the country fully present on their holiday and still have incredible photos!" she says, adding with a laugh, "Who needs an Instagram boyfriend?" No one. And especially not on a Stellavision trip that's specifically designed for solo women travellers.
Zoe has always gravitated towards travelling alone, or what she calls her "forward momentum," and it's a style of travel that is seeing booming growth. Google searches for 'solo women travel' increased by 32% in 2017 and 59% in 2018. The search grew to a jaw-dropping 230% increase in 2019. Pinterest has also reported a 350% increase in women pinning articles in 'solo female travel.'"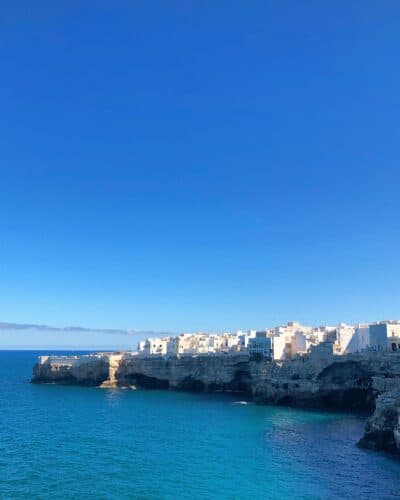 "Italy, historically, has a reputation as a very romantic travel destination. I'm not anti-love, I think you should come here with a significant other, if and when you want to do that, but I really wanted to share a different kind of Italy, one that you don't see if you're hung up on the clichés. There's so much diversity in the regions and culinary traditions and even the language. There is so much more than spritzes and romance."
As we chat, I can't help but think about a couple snuggled up in a Venetian gondola clinking glasses, the romantic Italian postcard forever etched in my mind. "We don't want what our parents want. We don't want to go out for a white table-cloth dinner every night," says Zoe, who has built an itinerary with style-driven millennial women in mind. "My bingo moment is when I see contemporary art and performance, or up and coming contemporary chefs, in historical settings. I recently went to a Damian Hirst exhibit at The Borghese Gallery. I'm not a huge Damian Hirst fan, but oh-my-god, it was emotional to see modern work side by side with Bernini, and other Italian masters. That to me is tingles and goosebumps."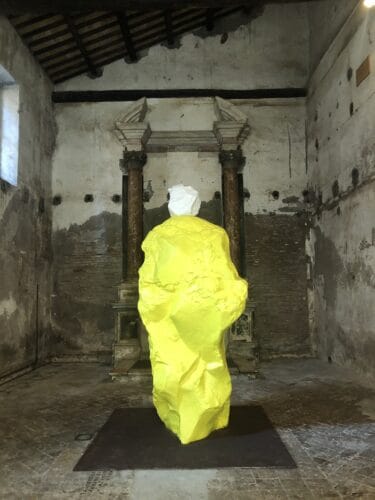 The itinerary for Stellavision's upcoming September trip is loaded with artful encounters. Highlights include a stop at Sant'Andrea de Scaphis to see the work of Ugo Roninone, who wowed the art world with his fluorescent Seven Magic Mountains piece in Palm Springs; a guided walk through Matera, or where the latest James Bond film was shot, to explore the Sassi, an ancient cave complex that boasts age-old frescoes alongside modern art museums; visiting the best seaside gelato shop in Puglia, followed by a walking tour of the Staircase of Poetry; an oceanside dinner on a medieval fishing platform in Trabucco. Fashion, architecture, and art are all explored along the way, while taking in the natural beauty of the land and stopping to enjoy the most orgasmic Italian food. "We're going to show you a really authentic Italy that speaks to the way you like to travel."
What Zoe has created is what she always wanted when she was exploring alone. "There's a lot of compromises you make as a solo female traveler, and it becomes a question of choices. Without being too cliché, I wanted to create Stellavision as a way for solo female travellers to come to Italy and not have to choose. You can have an independent experience, and there's still a background of social opportunity."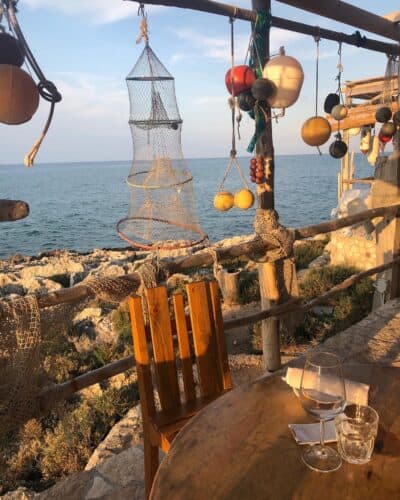 The pandemic has made all of us rethink travel. Beyond the growing trend of women traveling alone, the other noticeable trend is that people are not waiting to book their dream trips, they are booking those bucket list items they've been saving up for and thinking about for years. The past eighteen months has made us value time very differently, as in, it has become increasingly precious. If we didn't realize before, it has become abundantly clear that time is not guaranteed.
That being said, the idea of getting on a plane and dealing with all the new rules adds another layer of stress to travel that wasn't present two years ago. "As we adjust to a new life order, getting back to travel is one of the bigger leaps," says Zoe, explaining that an all-inclusive, like Stellavision, provides a level of safety and hand-holding that people really want right now. "A lot of flights from North America require a COVID test 72 hours before returning. We are literally bringing the doctor to the beach club, because that's the perfect timing."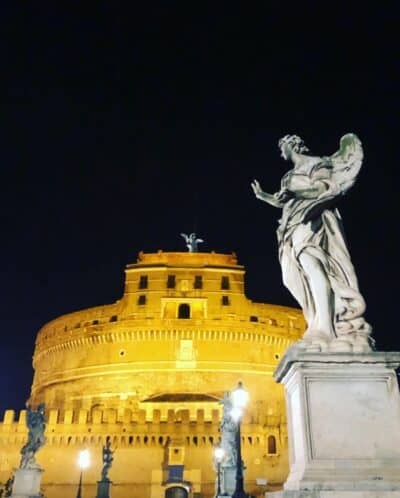 Over the past couple of weeks, my Instagram and Facebook feed have slowly begun to populate with images that have been missing for over a year: clouds in the sky outlined by a tiny curved window, artful shots of a tarmac, people smiling after take off (albeit from under a mask) with captions that share their take-off excitement. Not everyone is ready just yet. I'm very much looking forward to the day when I can sip an espresso or devour a plate of Cacio e Pepe on the other side of the Atlantic, but until then, I'll continue to ooooh and ahhhh at the photos that Zoe teases me with on the daily, and live vicariously through her incredible adventures. They are delicious and exciting, even through my phone.