Shedoesthecity is excited to partner with Make Lemonade, Toronto's workspace for women, to co-produce quarterly events targeted at freelance creatives, entrepreneurs and self-starters looking to make the jump to self-employment. (Basically, it's the professional development event series we've always craved.)
Our first check-up will focus on strengthening your core business offering: who are you and what are you doing? In answering that question, we will also dive into the areas that are preventing you from achieving optimum success. (HINT: It's usually the part of your business that you know requires attention but is getting ignored.)
To kick off this exciting new series, the inimitable Monique Bryan, a highly sought-after success coach who has been helping women cultivate their passion-fuelled professional journeys for over a decade, will lead you through a two-hour workshop, including a moderated discussion with a powerhouse panel of industry leaders and breakout sessions designed to help you streamline your business with a smart strategy.
What are the steps you are taking each day to move toward your dream business? Have you outlined a communication strategy or are you spinning your wheels? These are the types of questions you'll answer with the help of Monique and her team of experts, including Women in Passion and Purpose (WIPP) Founder Bianca Harris, Communication Expert and Strategist Davida Gragor, Leadership and Lifestyle Coach Nicole O. Salmon, and Editor and Content Strategist, Aya McMillan.
Combining moderated discussion with group exercises, attendees will leave with an action plan to help overcome their major roadblocks to success as well as Monique's popular #JDB (Juicy Delicious Business) accelerated blueprint to map out steps for reaching long-term goals.
Reserve Your Spot Now
April 25, 7-9 p.m. at Make Lemonade (326 Adelaide Street West)
Tickets are $50 +HST / includes refreshments & healthy snacks + workbook
Reserve your spot on Eventbrite now
Get to know the entrepreneurs who will undoubtedly wow you at our inaugural event: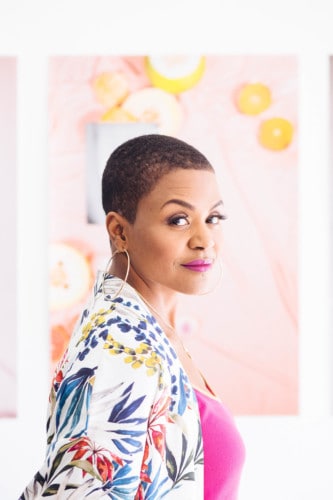 Success Coach, Business Strategist, Speaker, Content Creator, Creator of the Juicy Delicious Business Course. With over fifteen years in Product and Business Development, Monique has coached entrepreneurs here and abroad and will teach you how to monetize your purpose and curate your message.
FOCUS: Align your PURPOSE with your business goals.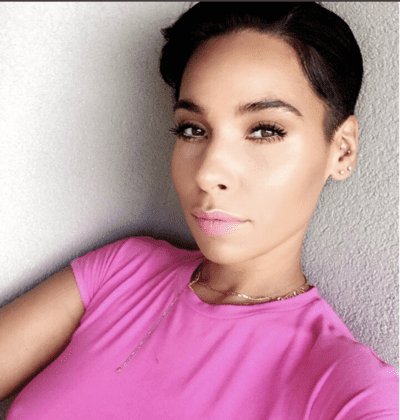 MUCH Creator Bianca Harris was working as a makeup artist and YouTuber when she decided to step away and focus on building her women empowerment brand, WIPP (Women Inspiring Passion and Purpose). Walking away from her job was a tough decision but one she felt compelled to make because she wanted to inspire as many women as possible to pursue their true passions. Through a steady stream of digital content, including the weekly podcast Wipped C.R.E.A.M, and live events, WIPP has grown to one of Toronto's biggest brands for women, helping them discover their authentic passions.
IG: @wipptoronto / @iambiancaharris
FOCUS: Inspire women to live with passion and purpose. Build like-minded tribes and brand partnerships that align with your message.
Davida Gragor is a marketing veteran and certified event planner with over fourteen years of experience. She uses her way with words and lifetime in the entertainment industry to help others discover their inner star. Following a break-up five years ago, Davida had to rediscover herself and her network. Now she's passionate about helping others create their own rock star communities. A former makeup artist and beauty blogger, she's previously been ranked one of the Top 100 Beauty Bloggers and Consumer Influencers worldwide, twice. In her downtime, Davida is a fitness fiend, avid basketball fan, and all-around sassy-pants.
IG: @davidagragor
FOCUS: How to build rock star communities AKA the support system that will help you succeed.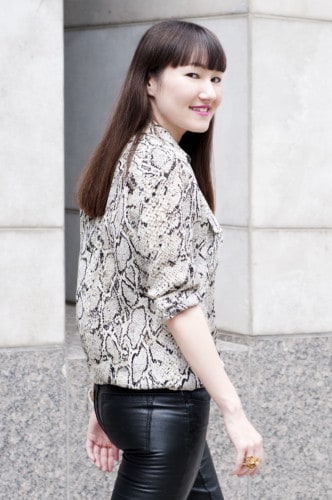 Award-winning fashion writer/editor and Content Strategist. With over fifteen years experience as a leader in Digital Content Marketing, Aya has worked with designers, retailers and brands lending her expertise on building brand and commercial synergies across multiple platforms and communities. She is currently a contributing editor and social media consultant for Fashion Magazine.
IG: @ayamcmillan
FOCUS: Pitching to media + powerful communication. Knowing how to tell your brand's story.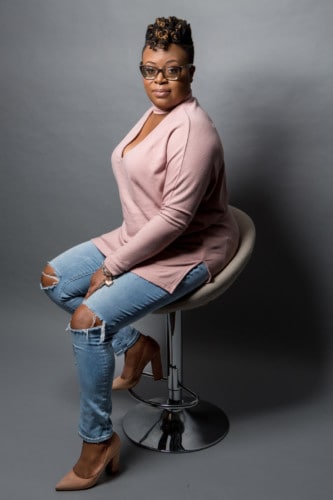 Before stepping into full-time-purpose and launching her own coaching firm, Nicole worked in the not-for profit sector for over fifteen years, specifically with organizations serving communities experiencing marginality. As a certified life skills coach and a personality dimensions level III trainer, her reflective coaching techniques, coupled with one-to-one and group facilitation sessions, has led scores of professionals and organizations alike to a place of lasting success and high-level efficiency. A sought-after keynote speaker and panellist, Nicole is also the author of two books, Speak your Purpose, and Stand.
IG: @nicoleosalmon
FOCUS: Understand your strengths as an entrepreneur, and know how to build the right team around you to push to success.
We hope you can join us!