Nuit Blanche (Sept. 30/Oct. 1st) is a Toronto institution that reminds us how art can bring together an entire city – even if just for a night. We encourage you to see where the night takes you, but if you want a little bit of guidance, get your start at one of these:
Located at Nathan Phillips Square, Monument to the Century of Revolutions will feature a series of shipping containers conveying the complicated histories of revolution – from the Mexican Revolution to China to Zapatista. Other containers will address the struggles of Indigenous peoples, migrant workers, sex workers, and the LGBTQ community, all of which point to "the complicated narrative and history of global justice."
Curated by Maria Hupfield, Life on Neebahgeezis; A Luminous Engagement, will see artists indigenizing the Financial District. Expect public encounters where Native bodies are humanized, urgent and relevant, rendered through theatre, animation, audio and projections. This exhibit takes place on Bay Street between Albert Street and King Street, over to Queen Street & University Avenue.
At the turn of nineteenth century, horses were ubiquitous. Once utilized for work, transportation and companionship, they've now been relegated to use by mounted police officers. At Horses, for one night only, you'll find horses in the city again.
An all-night event w/ performances by DJ Syrus Ware & others evokes the events of March 26, 2016, when activists came together in a march from Toronto Police Headquarters and Native Child and Family Services to Queen's Park. The event "acknowledges solidarity between Black and Indigenous elders and activists, recalling generations of resistance, cohabitation, shared/learned languages, shared bloodlines, and shared battles across time." Won't Back Down takes place at College & Queen's Park.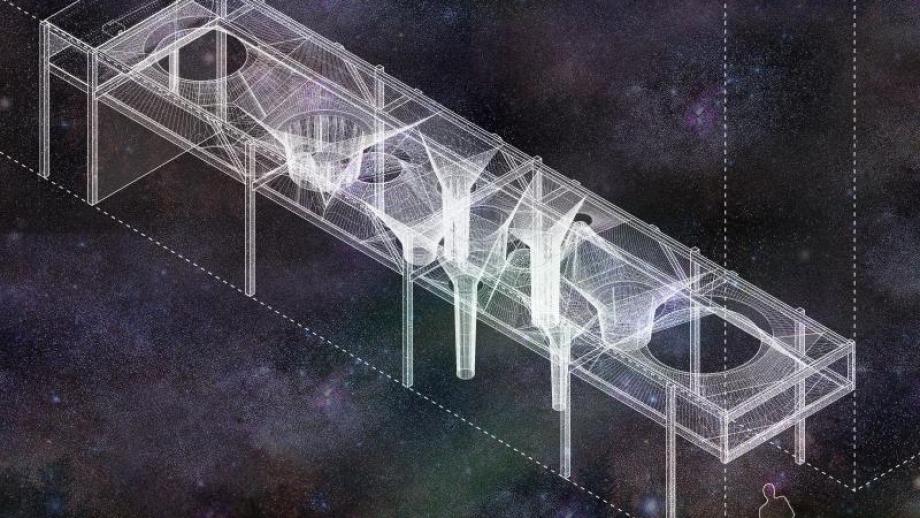 So often in the city, our view of the heavens above are obscured by smog and pollution. At STARscape (5 Camden Street), wander through an "undulating canopy that stretches through an alleyway, surrounding viewers in a veil of digitally generated stars. The mesh canopy reaches down to create pockets that surround the occupants in stars, while at the same time providing a view of the real night sky; a dull empty slate."