Submissions for our AROUSE: Erotica Writing Contest with We-Vibe® have already begun to trickle in (making our inbox that much more exciting). For this year's contest, the stakes are higher than ever before: The winner will receive $1000; runner-up will receive $500; and the first-, second-, and third-place authors will each get to take home something wonderful to assist them with pleasure. OH FUCK, yesssssssss.
We understand that jumping into this genre can be a bit daunting, so we're hosting two free workshops in Toronto this summer to help get those creative juices flowing, and we've got the best, oh-my-god-these-words-are-doing-things-to-my-body instructor to lead the class.
For those who haven't flipped through pages scribed by Tamara Faith Berger and felt a tingle, you really ought to check out her work. Here's a teaser to get you acquainted: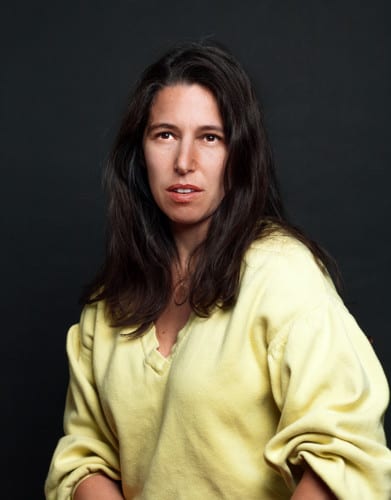 Tamara Faith Berger's career as a writer started with pornographic fiction for XXX-rated magazines. Lie With Me, Tamara's first novel, was published in Canada in 2001. Balancing her writing on the thin line between erotica and porn, Tamara's second novel, The Way of the Whore, was released in 2004. Maidenhead, published by Coach House Books, was released in March 2012. It won the Believer Book Award and was also nominated for an Ontario Trillium Award. Little Cat—a re-release of Lie With Me and The Way of the Whore—was published by Coach House Books in 2013. Tamara published an erotic novella, Kuntalini, in 2016 with artist Paul Chan's New York imprint Badlands Unlimited. Her most recent novel, Queen Solomon, was published by Coach House Books in 2018 and nominated for an Ontario Trillium Award. Tamara has an MFA in Creative Writing from the University of British Columbia.
To ensure the safety and comfort of everybody in attendance, these workshops are only open to women (self-identified), transgender, genderqueer/non-binary. We welcome writers of all levels, so don't worry if you've never done anything like this before. We're all capable of using words, rhythm, and storytelling to arouse.
You've got two opportunities to get in on this:
Thursday, July 18, 7-9 p.m. at Good For Her
175 Harbord Street
RSVP now
Thursday, July 25, 7-9 p.m. at Stag Shop on Queen Street
271 Queen Street West
RSVP now
We hope to read a deliciously dirty story written by you this summer. C'mon, turn us on!