Smoke Sauna Sisterhood follows a group of women who form a deep bond while seeking the comfort of a smoke sauna, allowing them to finally open up about their deepest traumas. The film is directed by Anna Hints, who understands the powerful healing effects of a smoke sauna first-hand, having grown up with the tradition in Estonia.
"Smoke sauna is a place where women used to give birth, wash the dead and heal," says Hints. "With support from the community around you, all emotions can be released and cleansed in the safe dark sacred space of a smoke sauna."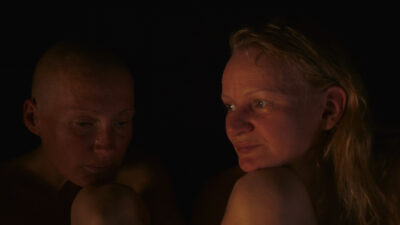 Shot over five years, Smoke Sauna Sisterhood is intimate and honest, letting viewers into the women's innermost thoughts, experiences and pain. It premiered at the Sundance Film Festival World Cinema Documentary Competition in January 2023, where it received the Directing Award, and premiered in Canada this week at Hot Docs.
"The film has inspired people to be vulnerable, and start sharing their experiences without a filter. It is OK and empowering to be vulnerable and honest. We should not be scared to listen or share "too painful" or "too shameful" experiences."
We connected with Hints to hear about her deep personal connection to smoke sauna and how she crafted such a vulnerable film.
What compelled you to make this film?
My roots are in South Estonia in the specific culture of Võromaa where the tradition of smoke sauna is still very much alive. My own deep experience with smoke saunas comes from the time I was 11. My grandfather had died, his body was in the farm house and I along with my granny, aunt and niece went to the smoke sauna a day before the funeral. It was there that my grandmother shared with us for the first and the last time the truth that my grandfather had cheated on her. Granny let the hurt and anger out, made peace with grandfather and the next day she could bury him in peace. It was then that I realized that smoke sauna is not just for cleaning the body, but also the soul. No experience is too shameful or sad to be held back, by giving voice to all your emotions and experiences, you gain back your power and heal. I wanted to give this experience and encouragement to the audience with Smoke Sauna Sisterhood.
What was a major discovery you made while making this doc? Something that shocked you?
I started the film 7 years ago. It was before the #MeToo movement and I could see how the society changed by how women at first did not want to show their faces but now several of them regret that they were without face in the film. For the film it works that we have so few faces, it keeps the emphasis on the bodies, bodies as memory landscape, bodies to relate to and talk about the experience of what it means to be born into a female body. But I followed the wishes of women while shooting the film.
One smoke sauna session lasts around 4 hours, so it takes time. Some people have wondered if stories that are shared are staged cause they look so real. But they look real, because they are real. I tried to shoot one story again, because of a technical issue and it did not work – I had to use the material from the first time when this story was really shared for the very first time.
The sad reality that I realized while making this film is that once you go to a sauna with women, absolutely all of us have experienced some sort of abuse or harassment. That surprised me deeply when I realized that these stories are so universal, there is such a collective experience of mistreatment towards women by a patriarchal mindset. Patriarchal thinking goes beyond genders. Lot of mothers carry the same hurtful mindset onto their daughters.
At the same time, I am still in awe of the power of healing that happens when we come together and become a sisterhood community that lets each other be vulnerable.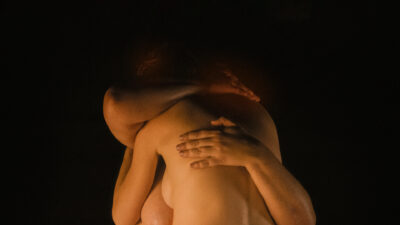 How would you describe your approach to documentary film?
I am a very intuitive filmmaker. Many scenes appear to me in my dreams and then I try them in the edit. I follow my inner impulses. Rationalizing something is not enough, I have to feel the truth from my guts. I put a lot of emphasis on the visual language. The camera is always subjective. For me it was very important that there is no male gaze or sexualizing view of nude female bodies. So we paid a lot of attention to that with our cinematographer. Also I encourage people to be transparent in their filmmaking. I involved the women in the editing process. I showed them the cuts and did not take their voices away. People have asked me how they agreed to be so vulnerable. My answer is that you have to be as vulnerable as your subjects. I was very honest and transparent from the start telling what kind of level of honesty I am after and what kind of film we are making. I did not persuade anyone, I feel it would have been so wrong and violent to persuade. Everyone who participated wanted their stories to be heard.
What conversations do you hope the film inspires?
The film has now been released in Estonian cinema and the feedback has been really huge. In Estonian media there has been public discussions about gender issues, the male gaze, and the patriarchal mindset that goes beyond genders. I have been happy to see several men initiating discussions on how they should also start creating safe spaces to be vulnerable. People have written to me personally about how they have contacted their daughters or mothers that they have been estranged from. Couples have started conversations with a level of honesty that they have never shared before. There have been discussions on beauty standards; openness in society to talk about traumas and listen to stories without judgment. After the film, many have come to me just to hug me, let out their own tears or share their stories. People in the LGBTQ+ community have told me they have gotten the courage to come out to their parents.
People have also noted that they loved how nudity was not sexualized in the film. A woman in her late 60s told me she booked a photographer to take beautiful nude pictures of herself, she shared that she has hated her body all her life and now, after watching Smoke Sauna Sisterhood decided to accept herself and become beautiful at last. I know groups that have started to come together and create their own safe spaces to be vulnerable and connect on a deeper level. Some people take the film as therapy. I know a woman who has seen it 4 times and she takes it as a therapy session where she heals her own inner wounds.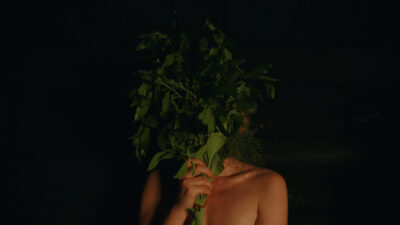 What do you love about Hot Docs?
I love how Hot Docs values and celebrates strong, independent voices in documentary filmmaking and how the festival really pays attention to its audience throughout the year. That people matter in so many senses here. You feel part of the film family and how the festival is made from hearts to hearts.
When you look back on this project a decade or two from now, what do you think will be your most vivid memory?
I really feel the most vivid memory will be the energy with which we created the project and how it has been empowering to everyone involved in this process. I will remember how the film has touched hearts, will cherish every feedback and keep all the messages and notes from people, I have gotten real letters too. What stays are the real connections between people, the energy you create with and all those hearts that the film has touched.
Smoke Sauna Sisterhood is screening at Hot Docs on May 5. This documentary includes challenging and/or triggering subject matter. Active Listeners will be available for anyone who'd like to speak with someone after viewing the film.