There's a scene in Ingrid Goes West where Ingrid (Aubrey Plaza) agonizes over what comment to leave on an Instagrammed photo of avocado toast. She eventually types: OMG! Did you make this yourself? 🙂 This seemingly benign statement sets in motion her own spectacular unravelling.
The hungry needing to be liked by the right people is at the crux of Ingrid Goes West. After the death of her mother, Ingrid is lonely and bereft. She obsessively refreshes her Instagram feed, yearning for likes and double-clicking on photos of gourmet meals, weddings, vacations. She stumbles upon photos of beautiful Taylor Sloane ("your new girl crush") in a fashion mag, and looks her up on Instagram. Her obsession begins, and she withdraws her entire inheritance & heads to Venice Beach, CA, where the free-spirited Taylor (Elizabeth Olsen) lives with her husband, Ezra (Wyatt Russell).
Thanks to Taylor's rather public breadcrumb trail (@_welltaylored_), Ingrid ramps up her stalking. She gets the same haircut, frequents the same haunts, buys the same purse. It's Single White Female all over again. Ingrid eventually dognaps Rothko, Taylor's beloved pooch, and comes face-to-face with her when she returns the "lost" pet.
Taylor is a self-proclaimed photographer and social media influencer, while Ezra is a very successful artist, Taylor explains. Ingrid ingratiates herself by refusing the reward money for the dog, and by buying one of Ezra's "found art object" paintings (a tacky flea market print of galloping horses emblazoned with the words SQUAD GOALS). The two become fast friends, shopping for overpriced housewares, partying, and obviously, Instagramming every second. The overwhelming vapidity of social media is on full display.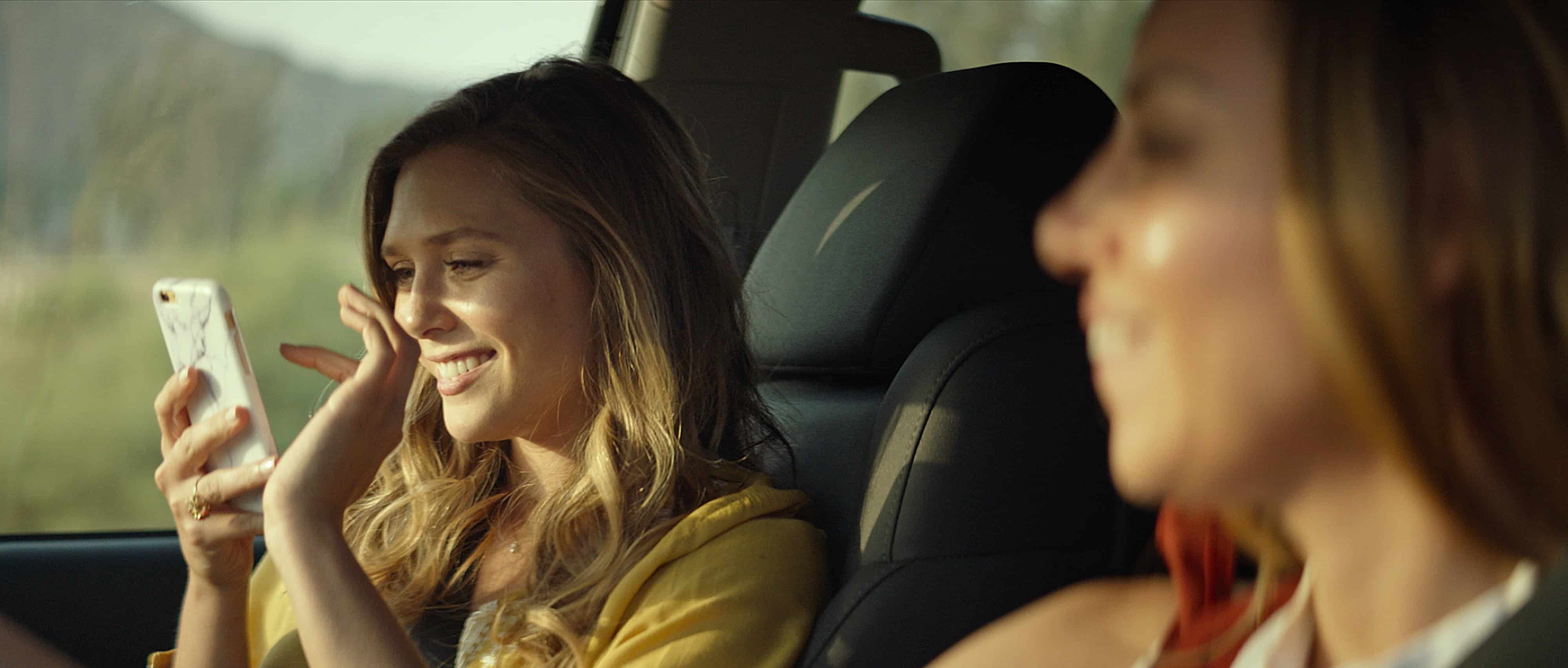 Then Taylor's brother Nicky (Billy Magnussen) surfaces and rubs Ingrid the wrong way. He snoops on her phone, discovering her weird obsession with his sister. He threatens to tell Taylor everything, demanding money to keep mum. Ingrid decides to take matters into her own hands.
Eventually, Ingrid is slapped with the realization that no one is really who they portray themselves to be: Taylor's brother is a psychopathic drug addict, Ezra is a fledgling artist and alcoholic who secretly hates his wife, and Taylor's free-wheeling identity is a facade; she's a former sorority girl who doesn't even read the books that she quotes on Instagram.
This is a film you need to watch if you've ever felt tired of being yourself when it seems like everyone around you is apparently living their best life.
Ingrid Goes West feels simultaneously strange and all-too-familiar. Who hasn't suffered social media envy? Who among us hasn't Insta-creeped an ex? Or felt a pang of disappointment when our selfie didn't generate the likes we anticipate? Ingrid learns, as we all must, that when your self-worth is only as strong as your WiFi signal, it's probably not going to last.
Want to see it for yourself? We're giving away a handful of iTunes codes for Ingrid Goes West. Tweet "#IAmIngrid got me like 💕! Show me #IngridGoesWest @MongrelMedia & @shedoesthecity!"