This past weekend, Shedoesthecity writers congregated around a king size bed in a hotel suite at The Fairmont Royal York for a Christmukkah gift exchange and yummy cocktails courtesy of Pinnacle Vodka.
This French label offers a selection of yummy flavours across Canada, but we were particularly curious about Pinnacle Whipped Vodka now available at the LCBO for a reasonable $25 bucks. Unlike traditional fruity flavours, Pinnacle Whipped is the perfect mixer for frothy dessert martinis. Mmmmm!
Now, beyond playing secret Santa, we were all clad a la Cher Horowitz as following our hotel room festivities we also had a date at The Annex Wreckroom for our 90s Party: Clueless Edition. (HOW MANY FUN ELEMENTS CAN WE CRAM INTO ONE EVENING?!)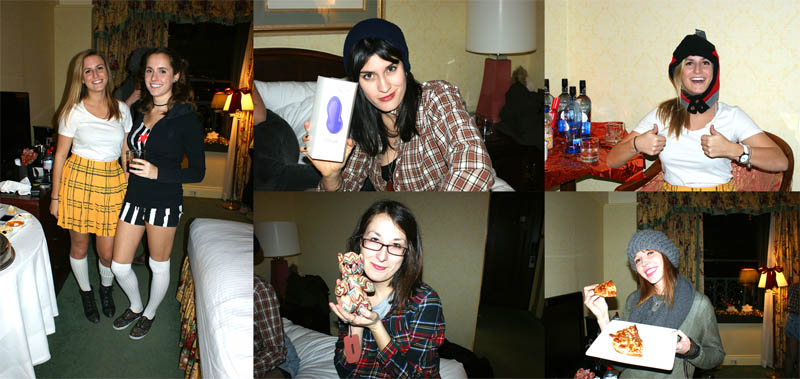 Taking a cue from Cher, I decided it was only appropriate that I order a decadent assortment of hors d'heuvres from room service to accompany our festive drinks. We paired our treats with a range of delicious cocktails. Feeling a little experimental, we tried mixing our Pinnacle Whipped Vodka with chocolate and cream, tested out a vodka-coke float (tastes better than it sounds!) and also tried a refreshing coconut-water pineapple cocktail.
Smooth, sweet and tasty: We enjoyed our inventive drinks while taking in the Toronto cityscape and shimmying around to our favourite 90s tunes. (Garbage, Weezer, Gwen Stefani and a little Salt n' Pepa for added flavour.)
It was a seriously fun night and writers enjoyed gifts that ranged from lingerie to caviar foot cream. And we never say no to complementary vodka.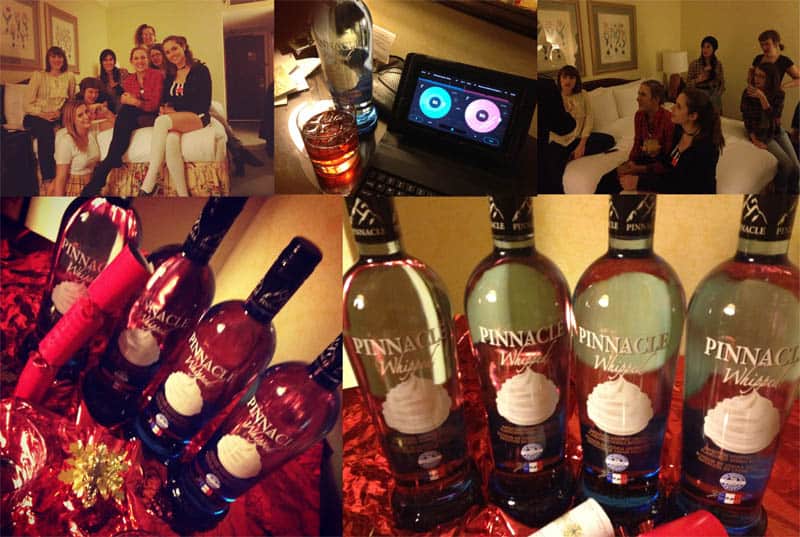 CONTEST
NYE PARTY CONTEST! 
Have your best New Year's Ever and start your 2013 ON TOP with Pinnacle Whipped Vodka!
We wanna give you a special Pinnacle Whipped Vodka gift package! Delicious cocktails to share with friends, iTunes gift card to keep the party going, a Mendocino gift card to help you purchase a glimmering New Year's Eve outfit and Benefit Beauty Products. For real? Totally. Find out more details here. Best of luck!