Every year, the International Festival of Authors grows in size and scope, featuring both established novelists, poets, playwrights, short story writers and biographers, as well as emerging writers to note. We chatted with a handful of IFOA writers whose work we think you'll love.
Grace O'Connell holds an MFA in creative writing, teaches creative writing at the University of Toronto and works as a freelance writer and editor. Her latest work, Be Ready for the Lightning, is a suspenseful, poignant and provocative tale about violence, sibling love, friendship and heroism – all told through the lens of a young woman trapped in a hijacked bus.
SDTC: Walk us through a typical day in your life, from getting up un​til going to bed.
GO: A typical day: my two cats (Whiskey and Hudson) wake me up as I lie in bed half-asleep and pet them until my partner gets up. I tend to chill in bed (freelance privilege) while he does morning cat feedings, etc. I roll out around 8:00 a.m. I always make my bed though – that's the work-from-home line in the sand.
Then I work my cobbled-together variety of dayjobs: Senior Editor at open-book.ca, online Creative Writing Instructor at the University of Toronto's School of Continuing Studies, freelance this and that, and, very occasionally, actual creative writing of my own.
Most days consist of some combination of responding to student emails, marking assignments, writing and formatting posts for Open Book, coordinating book coverage with publishers for Open Book, drafting pitches for freelance pieces, reading books to review, and so on.
Mid-morning, I will flop around on a yoga mat for a bit (because I worry about my spinal health) and/or use my '80s-mom-style stepper machine and hand weights to get a sweat going. That's when I shower and put on real clothes, with buttons and zips and everything.
I usually do some house cleaning and sometimes run errands around lunchtime and eat something quick (it might be crackers and cheese. It's often crackers and cheese). I like to be comfy while I work, so I can usually be found on the couch or in our armchair with my laptop and a lapdesk I made. For my creative writing, I usually fit that in on weekends or late in the evening, or during slower times between teaching terms or when I'm not able to find as much freelance work.
In the evening I might have a drink with a pal, go to a book event (if a friend is launching a book or such), or have dinner with my partner (he works crazy hours, so those nights are pretty precious), but more often I'm organizing house stuff, running errands, or watching TV because I love TV. If it's a busy week, especially with marking, I will work in the evening too. I don't get out a lot, and I'm very okay with that. Sometimes I'll go for a bike ride, and when I have the time and money I love to take classes of various kinds (I'm hoping to do pottery next). I used to be a night owl but now that I live with someone who has a grown-up job, I tend to be in bed by midnight. Rinse and repeat.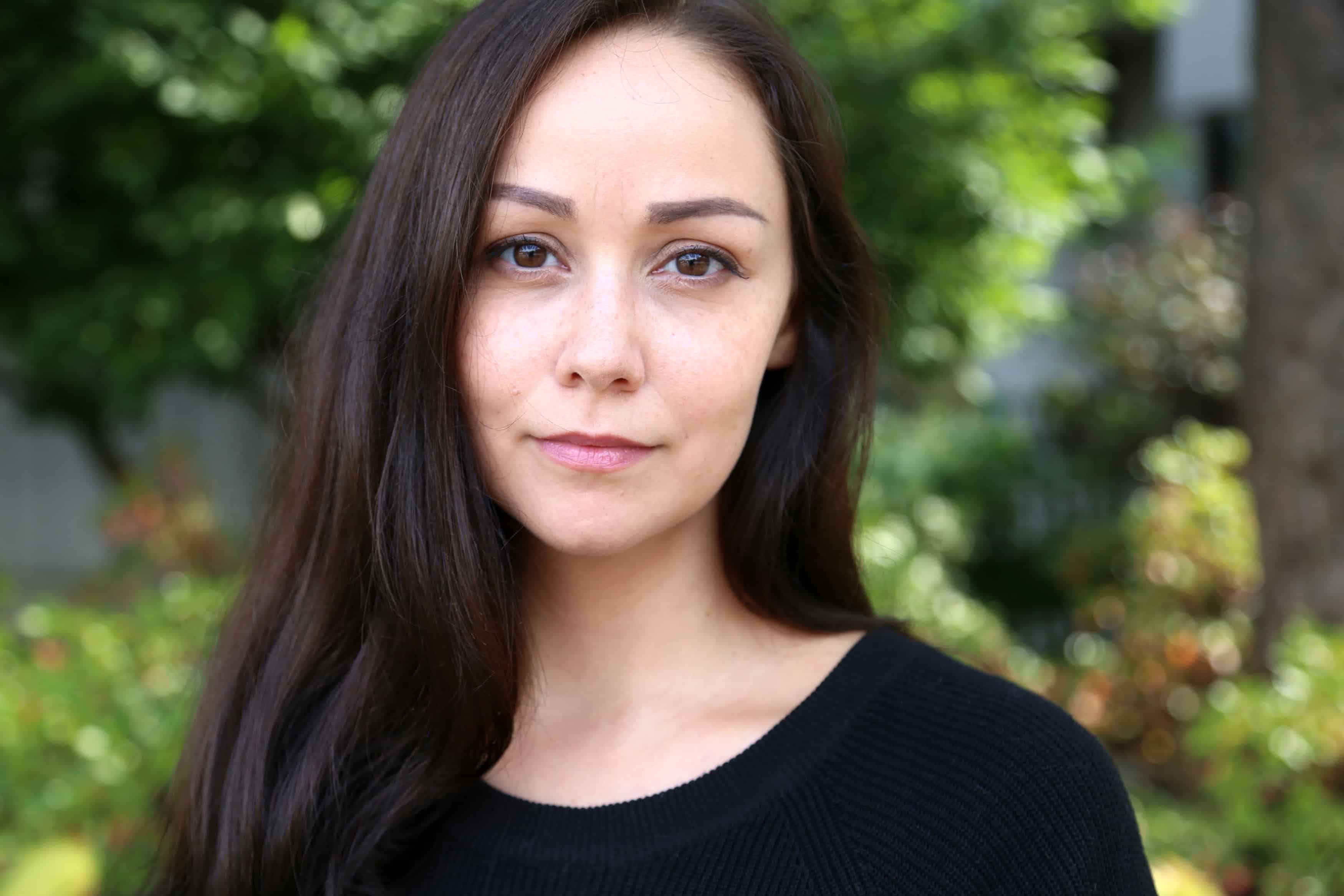 When did you realize you wanted to be a writer?
I always wanted to be a writer. It feels a bit lame not to have an ah-ha! moment to report, but there was never a time where I wasn't writing little stories, stapling together awful little books about animals doing strange things and forcing my family members to read them.
I assumed I'd need to have a more traditional, office-style job than I have now though, so I got a whole bunch of OSAP and went off to Queen's to do an English lit degree, intending to pursue journalism or academia or counselling (I was pretty vague). I ended up discovering the Humber book publishing program through my prof Carolyn Smart in my last year at Queen's, and I started that program a few days after I graduated and moved back home with my parents in Mississauga. I commuted to Humber, which ran all summer as a condensed term, and then interned at McClelland & Stewart that fall.
I wanted to be a book editor at that point, but entry-level jobs for editing are few and far between and I had to pay the bills, so I took a job doing photo research for Pearson Education, and then a friendly person from M&S recommended me for a job at Margaret Atwood's LongPen machine company. I worked there a couple of years and one time I opened some raisins for Atwood before a board meeting (I was excited).
Then I got a scholarship to do an MFA through the University of Guelph. I worked part-time at the Writers' Trust of Canada and Type Books and briefly bartended at Roy Thomson Hall while I was in school. When it was done, the Writers' Trust gave me more work, and I also taught a night class in Creative Writing at George Brown that year before I got an interview at U of T and moved to teaching there.
I sold my first book, which was my graduate thesis, two months after I finished the MFA program, while working at the Writers' Trust. I celebrated by buying myself a slushie at 7-11. Not long after that, I left the Writers' Trust and started the job situation I have now (teaching and freelancing). That was about six years ago.
Best advice to other young women wanting to get their work published?
The best advice I can think of is two equally important but contradictory things (sorry): go easy on yourself, and be hard on yourself.
Go easy on yourself: I have seen a lot of talented female-identified writers who are really down on themselves about the quality of their work and it keeps them from finishing work and from sending things out. It's paralyzing. Try to give yourself a break. Yeah, it won't be as good as you want it to be. That's true for everything. Don't talk yourself out of writing before you've written or submitting a piece before you send it out. Stop telling yourself you're not good enough – write. Finish things. You owe it yourself.
Buuuuut. Then be hard on yourself. When you do get to the stage of having something finished, you need to switch off the nice and nurturing thing you worked so hard to cultivate and be hard on the work. Edit, edit, edit. Cut out a lot. No, more than that. Get a smart friend to read it. If you can, take a week or two away from it and then read it again.
A successful writing life is basically an ongoing attempt to learn when to stop beating yourself up and when to, well, beat yourself up a little. It's kind of like trying to get really physically strong. If you give yourself a pass too often, you'll lose your muscle tone. If you're too rough on yourself, you'll hurt your body and lose your motivation. Balance, baby.
What literary trends are you loving? Which ones are you loathing?
I'm excited that non-realist literature seems to be getting some love. There are some fantastical and magic realist-type narratives on the Giller list this year. Maybe it's the trickle down effect of the YA fantasy craze that was so huge, and we're being a bit more open to fantastical elements in adult literary fiction.
I'm not sure if there is a trend I loathe. Maybe disappeared children narratives? Those seem to pop up a lot. My wiener-nerd of a heart can't take it.
What should we be paying more attention to?
Indigenous writers in Canada have been overlooked a lot, and there are so many great books coming from a huge variety of Indigenous voices across Canada. I'm mostly a fiction reader, so if you're looking for some great authors to start with, I'd recommend Eden Robinson, Carleigh Baker, Tracey Lindberg, Katherena Vermette, Lisa Bird-Wilson, Richard Wagamese, and Tomson Highway for their fiction.
I'd also say it's worth checking out the New Face of Fiction series at Random House. It's how I got my start, and I've loved so many of the books in the program. It's not based on age (I know some older emerging writers feel excluded by programs aimed at boosting emerging writers under a certain age), just on whether you've published a novel before.
What is your next project?
My next project is just a mush in my brain right now, but it's (generally) about an opposite sex friendship that lasts most of a lifetime and becomes really problematic for both parties.
IFOA takes place at Harbourfront Centre (235 Queen's Quay W) from October 19 to 29.