Stacey Tenenbaum's stunning documentary Scrap explores the impacts of throw-away culture in a way we haven't seen before.
Environmental documentaries can be incredibly anxiety-inducing, often hammering at an urgent climate crisis issue so hard that existential doom sets in, followed by a feeling of paralysis. Tenenbaum's approach is different, Scrap is a quiet and poetic film, watching it is a meditative-like experience, but it's also an incredibly affecting doc that demands a recalibration in the way we view consumerism.
What happens to old cars, enormous ships, and planes when they can no longer be used? When we discard our laptops and phones in favour of the latest upgrade, where does the 'outdated' technology go? In Scrap, Tenenbaum takes audiences around the world (Spain, India, Thailand, America…) to find answers to these questions. What she discovers is fascinating and stirring. Certain stories are deeply upsetting, while others instil hope.
The film elicits many mixed feelings, but one thing that's consistent is the message that there is much beauty to be found in unwanted things. Scrap encourages audiences to look at old objects with reverence and challenge assumptions about 'waste'.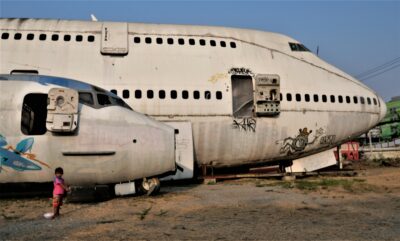 The film will screen this weekend at Hot Docs as part of Circular Economy Month, which aims to raise awareness about the environmental, economical and social impact of circularity and educate Canadians on getting involved in repair initiatives.
In anticipation, we connected with Tenenbaum to find out why she was compelled to make Scrap, and how this project as a whole has impacted her.
Why make a film about scrap? What is it about discarded objects fascinates you?
I've always been drawn to old things. Things that have been worn and used and have a patina are just more interesting to me than something new. I feel that these old objects connect us to our past and have stories to tell. The question I wanted to answer in the film was where things go when they have reached their end of life. It is a question I felt people were not asking. Phone booths are a great example. They disappeared from our city streets but nobody stopped to ask what happened to them. I wanted to show people where things like TVs, planes, trains and airplanes end up once they've been discarded.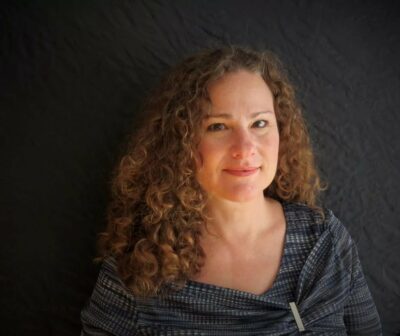 Has making this doc shifted how you see the world?
It hasn't so much shifted the way I see the world as confirmed it. I've always cared about preserving things and was always worried about the impact our throw-away culture was having on us as a society. It is why I wanted to make this film. I thought if I could get people to see the beauty in discarded things they might decide they wanted to consume differently.
Has Scrap shifted how you consume?
It hasn't necessarily changed the way I consume since I was not a big shopper to start with. I was buying up-cycled stuff from Etsy even before I knew up-cycling was a thing. What it has changed is my ideas surrounding recycling. I really feel that recycling is a way of the past. It is a band-aid that doesn't address the problem of over-consumption and it might even make it worse. People can buy and throw with impunity because they think things will be recycled. I've always believed that as much as possible we should be buying things that are made to last and can be easily repaired or repurposed.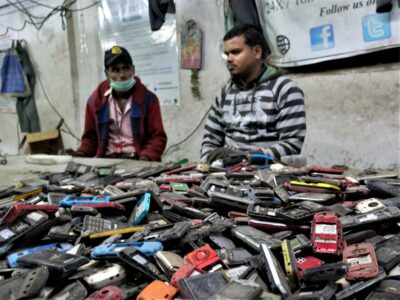 Why is this an urgent piece of cinema for right now?
I think it is urgent because our waste problem is simply out of control. It is an environmental problem but it is also impoverishing us as a society. When we lose these things we lose parts of our history and our culture. We also lose our connection to the past and to each other. That's what I wanted to show in the film. I hope that it will change the way people shop and the way they discard things at their end of life.
SCRAP is screening at Toronto's Hot Docs cinema as part of Circular Economy Month. The 4Pm screening on Sunday, Oct 16, will feature a Q&A with filmmaker Stacey Tenenbaum, along with Erin Andrews, Founder & Executive Director of Impact Zero, and Jo-Anne St. Godard, Executive Director, Circular Innovation Council. Head to the Hot Docs site to view the schedule of all screenings, as well as ticketing info.