Some intriguing new releases are coming your way this May, June and July! Netflix has announced its summer slate of original films and series, and we've picked out some gems for you to add to your watchlist. This summer there will be LOTS of romance, action-packed flicks, and thought-provoking documentaries — grab your popcorn, we're already planning some movie marathons.
May

A Perfect Pairing: May 19
Film, Romance, Comedy
A determined LA wine company exec (Victoria Justice) has to land a major client — even if it means travelling to an Australian sheep station, where she ends up working as a ranch hand. Sparks fly between her and a rugged local (Adam Demos). Love is in the air, even on the ranch.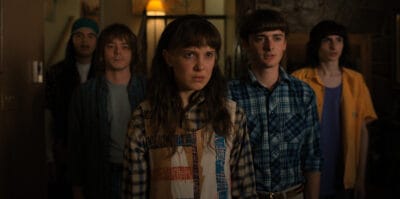 Stranger Things Season 4: May 27
Series, Horror, Sci-Fi, Mystery
It's been six months since the Battle of Starcourt, which brought terror and destruction to Hawkins. Struggling with the aftermath, our favourite group of friends are separated for the first time. As they navigate the complexities of high school, a new and horrifying supernatural threat surfaces. Could this gruesome mystery finally put an end to the horrors of the Upside Down? We can't wait to reenter the eerie atmosphere of Hawkins later this month as the global phenomenon Stranger Things returns to Netflix for its second to last season.
June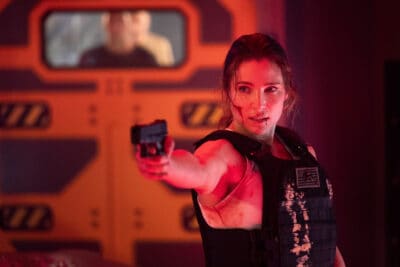 Interceptor: June 3
Film, Thriller, Action
If you're looking for a high-stakes, woman-led action thriller, Interceptor is one for your watchlist. Captain JJ Collins (Elsa Pataky) finds herself in charge of a lone nuclear missile interceptor base in the middle of the Pacific Ocean. When a simultaneous coordinated attack then threatens the base itself, Collins comes face-to-face with the charismatic yet crooked Alexander Kessel (Luke Bracey), a former US military intelligence officer intent on carrying out an unthinkable plan. With only minutes on the clock, Collins must determine who she can trust and stop Kessel and his covert mercenaries from completing their twisted and terrible mission.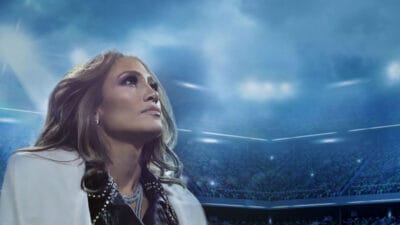 Halftime: June 14
Documentary, Music & Concerts
What makes Jennifer Lopez the iconic superstar we know and love? Find out in Halftime, an intimate peek behind the curtain at the second half of Lopez's career, revealing the grit and determination it took for her to get here. The documentary focuses on how she continues to inspire with her perseverance, creative brilliance and cultural contributions, set against the backdrop of her groundbreaking Super Bowl performance.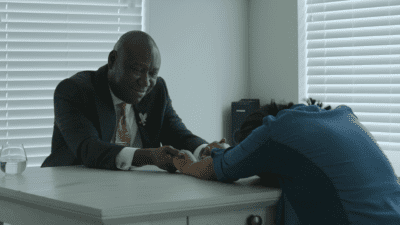 Civil: June 19
Documentary
Directed and produced by award-winning filmmaker Nadia Hallgren, Civil follows the life of maverick civil rights attorney Ben Crump as he challenges America to come to terms with what it owes his clients—including the families of George Floyd and Breonna Taylor. Sounds like a powerful and inspiring watch, releasing on Juneteenth.
July

Boo, Bitch: July 8
Series, Mystery, Comedy
In this 8-episode series, starring and executive produced by Lana Condor of To All The Boys I've Loved Before, a high school senior seizes the opportunity to change her narrative. After living her life safely under the radar, she decides to start living an epic life. Only to find out the next morning… she's a ghost. If you can't decide between a lighthearted coming-of-age story and something a little spookier, this will be the perfect combo. Something bitchy this way comes…

Persuasion: July 15
Film, Comedy, Drama, Romance
Adapted from the Jane Austen novel of the same, Persuasion is set to make us swoon. Living with her snobby family on the brink of bankruptcy, Anne Elliot is an unconforming woman with modern sensibilities. When Frederick Wentworth—the dashing one she let get away—crashes back into her life, Anne must choose between putting the past behind her or listening to her heart when it comes to second chances.

Purple Hearts: July 29
Film, Romance, Drama
In spite of their many differences, struggling singer-songwriter Cassie (Sofia Carson) and Luke (Nicholas Galitzine), a marine with a troubled past, agree to marriage solely for the military benefits. When tragedy strikes, the line between what's real and what's not begins to blur in this romantic drama, perfect for midsummer.
Date TBA: Summer 2022

Beauty
Film, Drama
Written and produced by Lena Waithe, this film centres on a gifted young Black woman who struggles to maintain her voice and identity after she's offered a lucrative recording contract.
The Man From Toronto
Film, Comedy, Action
A case of mistaken identity arises after a screw-up sales consultant and the world's deadliest assassin—known only as The Man from Toronto— run into each other at a holiday rental. After Turning Red, it's great to see another Toronto shoutout on our screens.