Spring is just around the corner, and we can't wait to dive into a new season of Netflix releases! Whether you're in the mood for dark thrillers, Regency romance, a culinary scam, or a Warhol documentary, March and April have some exciting titles in store for you.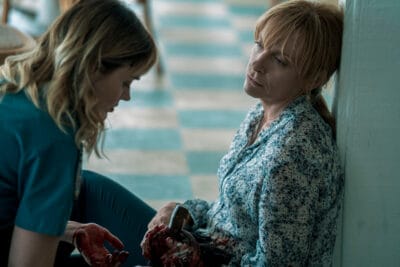 Pieces of Her: March 4
Drama, Thriller
The bestselling thriller novel by Karin Slaughter comes to life on screen in this new series. In a sleepy Georgia town, a random act of violence sets off an unexpected chain of events for 30-year-old Andy Oliver and her mother Laura. Desperate for answers, Andy embarks on a dangerous journey across America, drawing her towards the dark, hidden heart of her family. With a stellar cast including Jessica Barden (The New Romantic), Bella Heathcote (The Man in the High Castle, The Neon Demon), and Toni Collette (Little Miss Sunshine, Muriel's Wedding), we have high hopes for this one.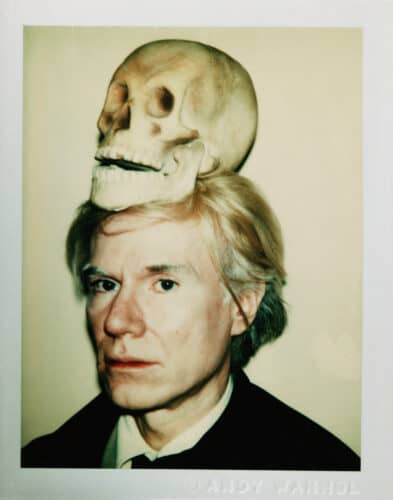 The Andy Warhol Diaries: March 9
Series, Documentary
This breathtakingly expansive, six-part documentary series chronicles the remarkable life of Andy Warhol from the intimate vantage point offered by the artist's own posthumously published diaries. The series traces Warhol's journey fluidly moving between mediums and eras as an artist: from director to publisher to TV producer to celebrity and much more. While he was a larger-than-life figure, Warhol was intensely private regarding his personal life; the series reveals truths about the complex man through his own words. The Andy Warhol Diaries validates Warhol's belief that the idea is not to live forever but to create art that will.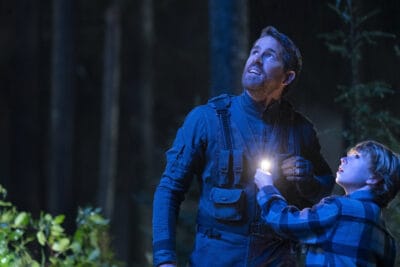 The Adam Project: March 11
Film, Adventure, Comedy
Starring Ryan Reynolds, Mark Ruffalo and Jennifer Garner, The Adam Project follows a time-traveling pilot as he teams up with his younger self and his late father to come to terms with his past while saving the future. Sounds like some family fun just in time for March Break.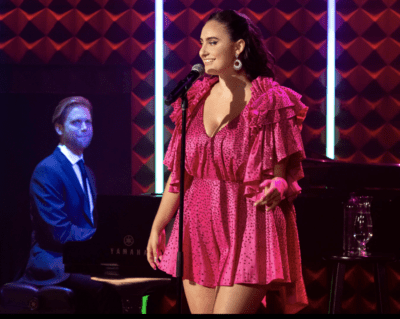 Catherine Cohen: The Twist…? She's Gorgeous.: March 15
Stand-Up, Comedy
Actress, comedian, and author Catherine Cohen makes her Netflix comedy debut in The Twist…? She's Gorgeous. Filmed at Joe's Pub in New York City, Catherine uses her musical expertise to hilariously divulge details about relationships, modern feminism and being the main character of her own life.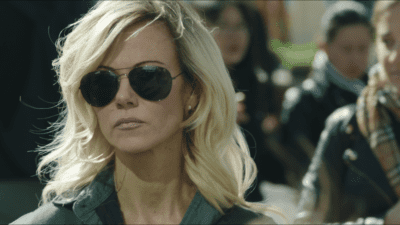 Bad Vegan: Fame. Fraud. Fugitives.: March 16
Series, Documentary
This wild four-part documentary series explores how celebrity restaurateur Sarma Melngailis went from being the queen of vegan cuisine to the "Vegan Fugitive."
Melngailis becomes a fugitive when she goes on the run with a man who cons her out of a fortune by convincing her that he holds the key to making her every dream — from expanding her food empire to making her beloved pitbull immortal — a reality. BAD VEGAN: FAME. FRAUD. FUGITIVES. takes viewers on a journey more bizarre than fiction. Sounds like an exciting watch for The Tinder Swindler or Tiger King fans!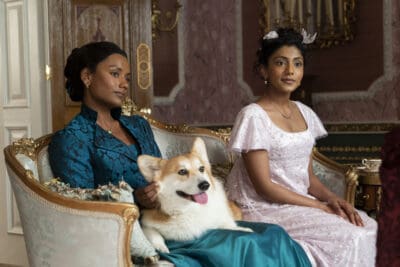 Bridgerton Season 2: March 25
Series, Romance, Drama
Bridgerton returns this month and we're so ready for another season of the lavish and bold drama that captured our hearts.
The second season of Bridgerton follows Lord Anthony Bridgerton (Jonathan Bailey), the eldest Bridgerton sibling and Viscount, as he sets out to find a suitable wife. Driven by his duty to uphold the family name, Anthony's search for a debutante who meets his impossible standards seems ill-fated until Kate (Simone Ashley) and her younger sister Edwina (Charithra Chandran) Sharma arrive from India.
When Anthony begins to court Edwina, Kate discovers the true nature of his intentions and decides to do everything in her power to stop the union. But in doing so, Kate and Anthony's verbal sparring matches only bring them closer together, complicating matters on both sides. Across Grosvenor Square, the Featheringtons must welcome the newest heir to their estate while Penelope (Nicola Coughlan) continues to navigate the town whilst keeping her deepest secret from the people closest to her. Check out the trailer for Bridgerton's second season.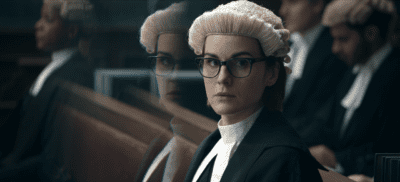 Anatomy of a Scandal: April 15
Series, Thriller, Drama
A psychological thriller and gripping courtroom drama, the series infiltrates Britain's elite through personal and political scandal, where the truth lies between justice and privilege. James and Sophie Whitehouse live in a blissful and rarified world. A Minister in Parliament, a loving family at home, James' trajectory appears without limits. Until a scandalous secret suddenly comes to light. Barrister Kate Woodcroft has a trajectory of her own, and her prosecution threatens to tear into Westminster, the Whitehouse marriage, and her own personal esteem. We've seen the first couple of episodes and can assure you that this UK series, starring Sienna Miller (American Sniper, The Loudest Voice) and Michelle Dockery (The Gentlemen, Downton Abbey), will be a total binge watch.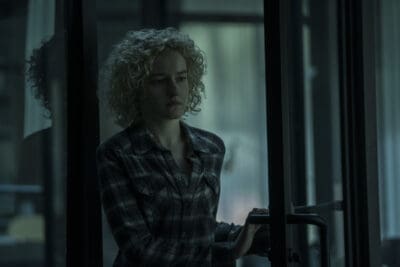 Ozark Season 4, Part 2: April 29
Series, Thriller, Drama
The first half of the final season of Ozark dropped in January, and the thrilling saga continues later this spring. Marty and Wendy are rid of Helen and climb to the top of Navarro's empire. They find another opportunity to get out of the Ozarks but some past sins won't stay buried and the most dangerous threats come from blood. Don't miss the highly-anticipated conclusion to this gripping show.
Watch the chilling teaser trailer for Part 2!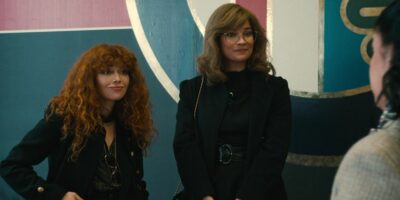 Russian Doll, Season 2, Episodes 201-204
Spring 2022
Discovering a fate even worse than endless death, this season finds Nadia (Natasha Lyonne) and Alan (Charlie Barnett) delving deeper into their pasts through an unexpected time portal located in one of Manhattan's most notorious locations. At first they experience this as an ever-expanding, era-spanning, intergenerational adventure but they soon discover this extraordinary event might be more than they bargained for and, together, must search for a way out. Annie Murphy (Schitt's Creek) joins for Season 2, and we can't wait to see how she figures in. The Canadian award-winning actor has already alluded to the fact that this is a very different role to the Alexis Rose that fans adored. Pretty sure Season 2 will have us booking a ticket to NYC.
We don't know the exact date yet, but as soon as we do, we'll let you know.