Being invited to the media preview for Le Dolci's  Market Class was just one of those glorious emails that cannot be ignored.  Le Dolci's owner Lisa Sanguedolce has done a fantastic job of creating the quintessential French bakery on Dundas West, but she has also expanded well beyond the standard offerings. Beyond croissants and macarons, Le Dolci also offers fly away, all-inclusive cooking class excursions to Paris and Northern Italy  via their sister-company Foodie Trips.  But when time is of the essence and you want some cooking fun closer to come, Le Dolci has many other classes that will do the trick. This time, off to Trinity Bellwoods Farmer's Market we go!
First, we met  Sanguedolce and Christophe Measson, the French chef whose cooking was as damn fine as his buttery smooth Lyon accent. The plan: Go to the market, see what's fresh and in season, whip together a menu, make it and dine together. Through the market, we followed the timbre of his French accent like ducks after their mother. Hopping from food stall to food stall, we discerned  the best ingredients for our meal. We had a general idea of what we wanted, but sold-out meat? No problem—we negotiated some trout! Not enough fruit for our large dessert? Not an issue—we found homemade preserved lemons!
We went back to the kitchen and broke up into groups. MTV's Sharlene Chiu  and I were Team #3—Team Daquoise! This means we had a french pastry to master… Not my personal speciality, but no matter. There was always someone to guide us if/when we were lost.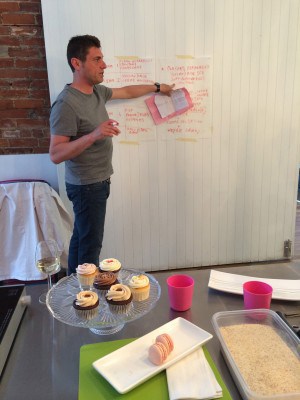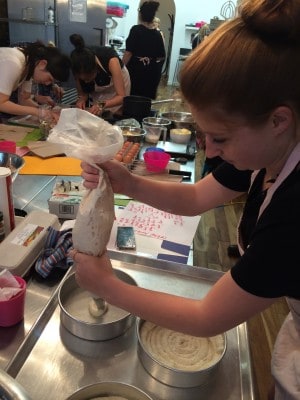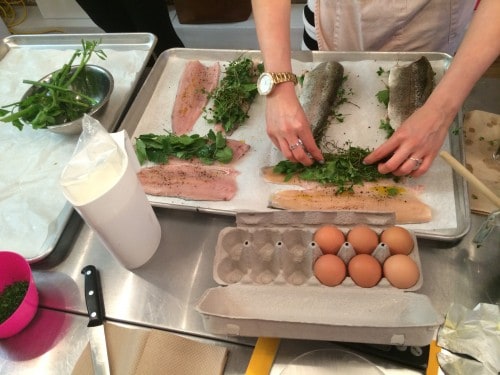 After a couple hours of work and a huge team effort, dinner was served! We dined on our delectable multi-course meal over Rosewood Wine, singing praises every step of the way. Girl power (all are welcome)! What a beautiful way to spend a summer's day. We ended up sticking around until 10 PM without even realizing. #yesnewfriends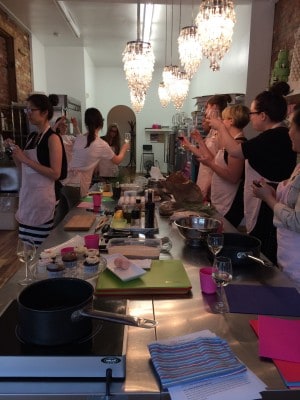 Final Menu
Monteforte ash-rinded water buffalo milk cheese atop St. John's sourdough bread with baby kale
Filet of Trout, garnished with thyme and lovage
Foraged roasted potatoes
Shitake mushrooms with ramps
Ontario asparagus topped with hollandaise sauce, St. John's rye bread croutons & soft boiled eggs
Almond dacquoise with Meyer lemon icing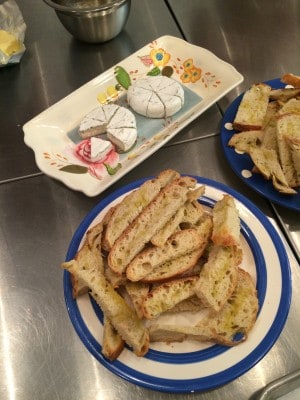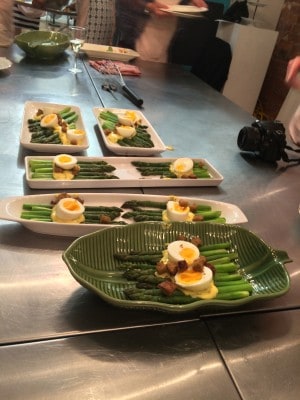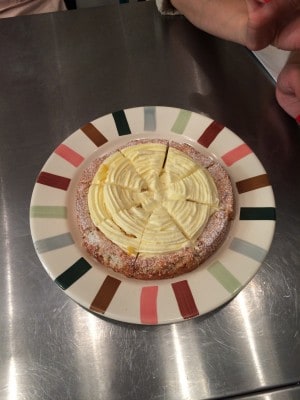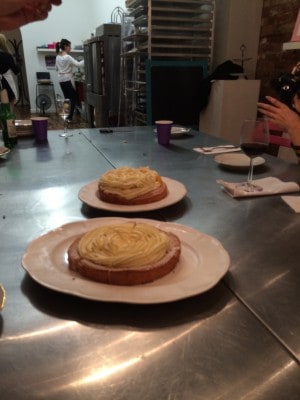 Check out Le Dolci online for their upcoming classes to learn how to make everything from Parisian macarons, souffles, marshmallow and candy, cake and cupcake decorating and so much more deliciousness!