It's almost that time of year again…
The Toronto Outdoor Picture Show (TOPS) continues to deliver the hits with high-quality, FREE (or pay what you can) programming that makes summer in Toronto simply MAGIC.
In addition to expanding to another outdoor screening venue (Fort York), this year's festival will be a celebration of the city itself with Cinematic Cities, eighteen curated screenings of great films about cities, in four parks across Toronto. Cinematic Cities will showcase unique depictions of urban spaces–think Before Sunrise, Amélie, In The Mood For Love, Casablanca, Porch Stories, Hairspray and more!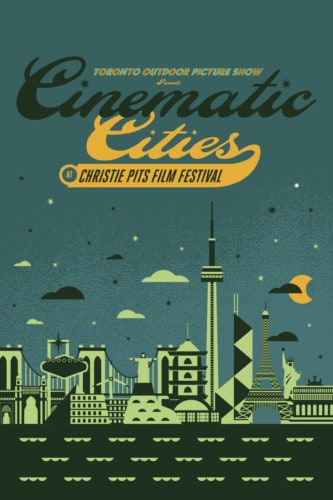 Plus, as an ode to the city we love, every screening in the Cinematic Cities program will be paired with short films by local filmmakers that portray Toronto in all its many guises, from "the Good" to "the 6ix" to "Toronto Strong."
The series kicks off June 17 at Fort York with Do the Right Thing, Spike Lee's 1989 masterpiece about urban race relations during a summer heatwave in multi-ethnic Brooklyn. It will be screened along with A Tribe Called Red's energetic music video "Indian City" feat. Black Bear, which similarly engages with Toronto's own fraught history.
Check out the full lineup on the TOPS site.