Summerworks is back! The city-wide festival is returning with 30+ theatre, dance, music and live art performances and events happening across 13 Toronto neighbourhoods from August 4th-14th.
Many of the performances will be held in public spaces and lots offer interactive elements, if you're looking to fully immerse yourself. It's an excellent opportunity to explore a new part of the city and take in the work of some talented local artists and performers. Plus, many of the performances will be free to attend, or have pay-what-you-can options.
Read on for our guide to some shows you can catch at Summerworks over the next couple of weeks.
Half n Half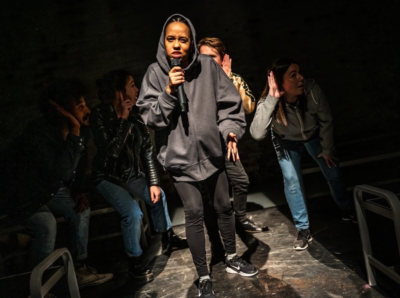 This show has it all: a live band, spoken word, comedy and audience interaction. Watch award-winning artist Natasha Adiyana Morris dissect all your relationship questions — addressing toxic situations, pregnancy, abortion, sexual liberation, motherhood and more. Natasha will be performing this punchy solo show for three nights from August 11-13.
Higher Hair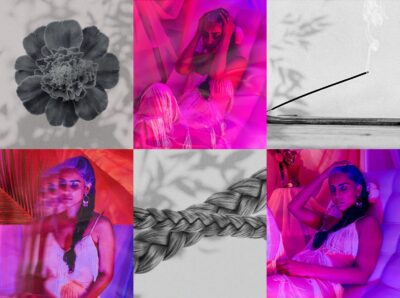 We love the interactive concept of Higher Hair. This "super-natural spa" invites you to contemplate the all stories held in your hair, and how it connects you to your ancestors. Happening August 8-10, the immersive experience led by Hima Batavia and Nikola Steer includes consensual hair play with a focus on healing, wellness, and community.
Long Distance Relationships for Mythical Times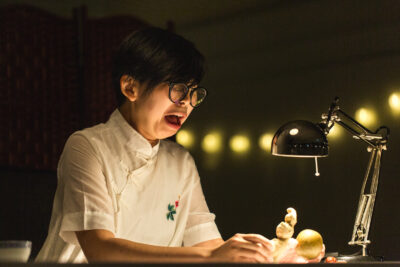 There is lots to explore when it comes to love at a distance. In this intimate performance, Gloria Mok blends a personal story about long distance relationships and immigration with an ancient Chinese folktale about forbidden love. Centred around a small dinner table, and using food and conversational Cantonese, you can see this story unfold on August 9-10.
Closer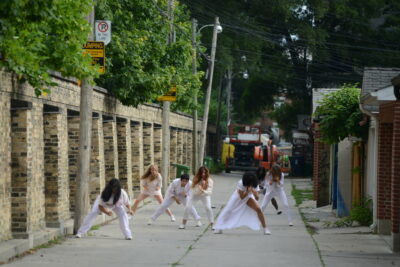 This dance performance is inspired by both the empowered and oppressive experiences of women. Choreographed by Jenn Goodwin, this piece explores solidarity, justness and the feminization of space, as well as how the pandemic has influenced what being "close" means. Closer will be performed outdoors in the Queen West neighbourhood on August 4.
Switching Queen(s)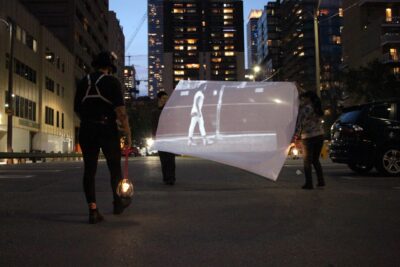 On the streets of Parkdale from August 5-7, learn about the history of QTBIPOC and Mad/disabled resistance in the area, in this multimedia street performance developed over several years by community activists, organizers and local residents. This political street performance will use tell a story using movement, song, shadow puppetry, poetry, and live video projections, tracing the experiences of marginalized communities in the area, and their dreams for a liberated future.
You Are Here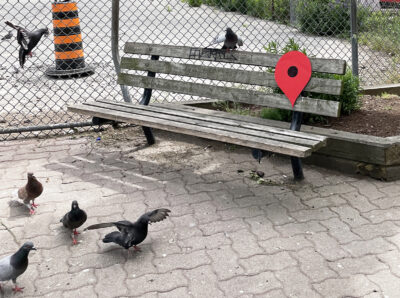 Explore an area of the city you may have overlooked with this whimsical walking tour. Artist Shari Kasman will lead you to all the hot spots and hidden gems around the Bloordale neighbourhood. With a blend of fact and fiction, discover some of the area's landmarks and quirkier features at one of 3 tours happening August 5-7.
Transfers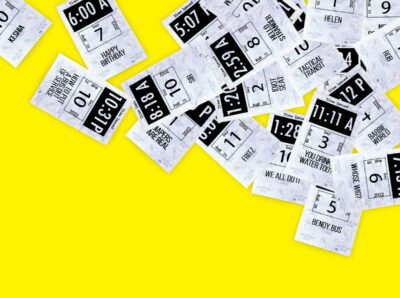 If you like to let your mind wander during a long commute, you might want to check out Transfers, a curated audio experience you can participate in by taking the 75 Sherbourne bus. Ride the bus, reflect and ruminate on what it means to be part of a community while listening to stories gathered from TTC operators across the city. This experience is running from August 11-13.
Visit the Summerworks website for their full lineup of performances and to get your tickets.