Here's how to do a holiday craft night the right way: best friends, easy project for Crafty Cathy's of all levels, tasty bevies, fun playlist and LOTS OF GLITTER!
DRINKS! An obvious first place to start.
We were lucky that Moskato Life came on board as a sponsor and supplied us with a case of Moskato Life White and Rose. We whipped out our sexiest champagne flutes and went for it. First, we tried the Rose. It was light, fruity and sweet. We liked the taste but by the third glass, the sweetness led half the group to mix with OJ and the other with cranberry juice (equal parts of each) – both combos were delish.
Recently launched in Canada, you can buy this tasty beverage at your local Beer Store for $6.95 a bottle! (Now sold at approximately 80 Ontario Beer Store locations!) Since this time of year is all about serving up pretty bubbly and saving money, you should definitely try Moskato Life!
THE CRAFT: Super Cute Mason Jar Cookie Recipe. You can do this at home!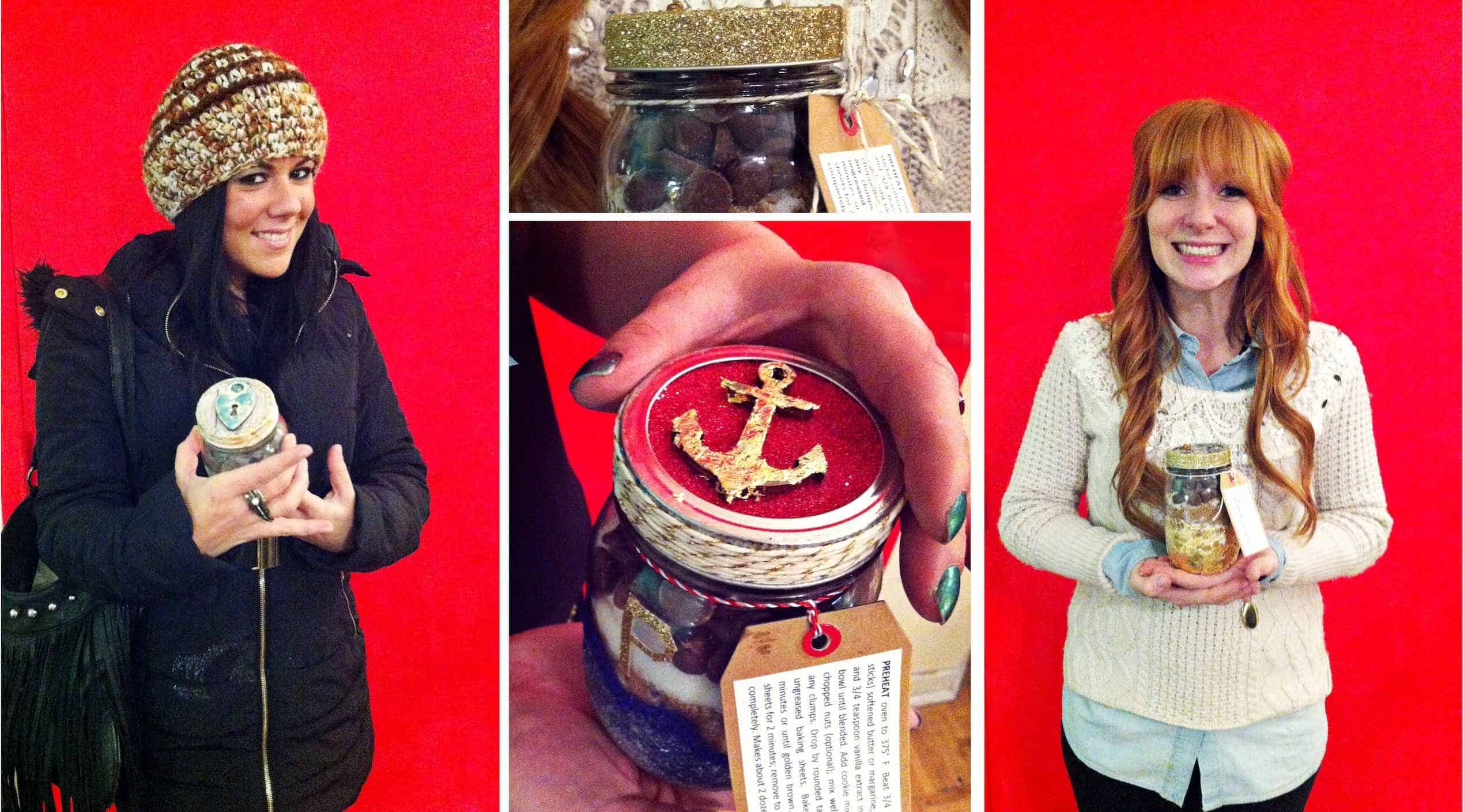 Step 1: Fill a table with fun things to glue. Beads, buttons, sparkly anything, origami paper, old toys, BE CREATIVE!
Step 2: Glue it with a gun or slop on the Mod Podge! E-A-S-Y!
Step 3: Personalize with a label! We used ready-made labels, but you can also print your own on sticker paper or go the overachieving route with chalkboard paint and chalk.
Step 4: Attach a recipe card using twine.
Step 5: Once jar is ready, pour in dry ingredients of your favourite chocolate chip recipe! We tossed in all-purpose flour, baking soda, brown sugar, white granulated sugar, a dash of salt and milk chocolate chips!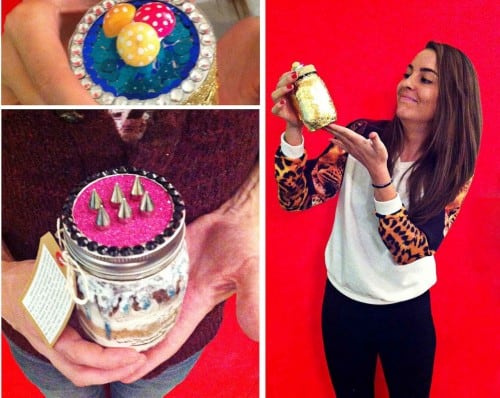 So cute! So yummy! Everyone will love this gift! Make one for the next holiday party you attend and pair it with a bottle of Moskato Life: A crowd-pleasing gift that will get people talking.
Learn more about this exciting new bevy at www.moskatolife.com and join us for the Moskato Life Night Twitter Party on December 17th to chat about all things holiday entertaining. Aaaaand, you can win Moskato Life vouchers just in time to spice up your very own shindig!
Live the Moskato Life Responsibly.