Superb performances, smart screenplay, and the kind of suspense that gives us body shivers: The Gift is the brilliant thriller we've been waiting for. It's the kind of film that holds your attention from the intro music to the credits, and then just as it finishes, you want to re-watch it to look for clues, and double-check the dialogue for subtext. (We love that feeling!) Indeed, this is the summer popcorn blockbuster that will have you jumping out of your seat.
Desperate to start a family with the hopes of overcoming a tragic loss, Simon (Jason Bateman) and Robyn (Rebecca Hall) relocate to California, hoping to begin a fresh chapter, both personally and professionally. Soon after moving into their gorgeous mid-century home in the Hills, Simon bumps into Gordo (Joel Edgerton), an 'old friend' eager to reconnect. Small gestures welcoming Simon and Robyn to the neighbourhood begin to take a freaky turn, and with each gift also comes a small reveal of a troubled history between the men.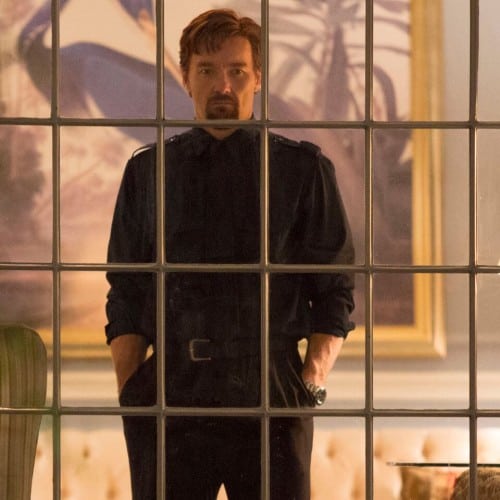 After watching The Gift, a few titles came to mind: Se7en, Fatal Attraction, Usual Suspects, The Talented Mr. Ripley – it competes with the best. And we're not the only ones who drew these comparisons!
"A modern day Fatal Attraction. Just when we think we know where it's going, we're surprised…and then surprised again." Says Richard Roeper, Chicago Sun-Times.
Gripping, compelling and spooky, The Gift will hold you tightly with it's dramatic tension and hair-raising uncertainty.
The Gift opens in theatres August 7th. Watch the trailer now.