Heather Drudge's journey took her from a job in banking to becoming a Digital Communications Consultant and Content Creator. She's a multi-talented creative with an eye for colour, space and great design. She uses these talents to help brands and individuals showcase themselves, their products and their values online through HER Creative Communications. When she's not working with clients (such as The Leslieville Flea), Heather is busy building a community space and event venue at her family's farm, just north of Toronto.
SDTC: When did you decide you wanted to work independently?
HD: I've always wanted to work independently–it was just a matter of time. My independent and entrepreneurial streak has been there from the start. I've never taken no for an answer very well, even as a child, and when I'm passionate about something, I pursue it with my whole heart.
As I kid I was always creating little businesses and forcing my sister and grandmother to work for me. I was always the boss. I had a toy cash register and really took pride in running my little grocery store. I'd fill bottles with coloured water and set them up on shelves, making my imaginary shop look exactly how I wanted it. Of course it was just a fun little game, but I also remember taking it very seriously! We would play dress-up and I would pick everyone's outfits. I was definitely the creative director and stylist.
My dad was self-employed and my mom has always worked for a small business, so I was surrounded by those perspectives and experiences from the start.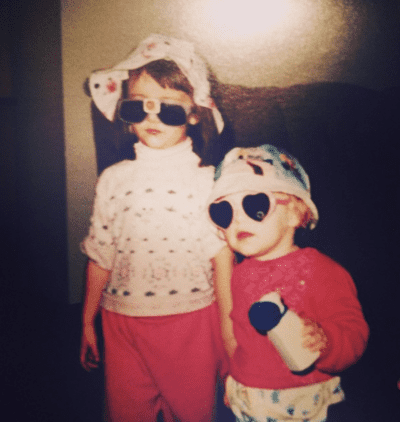 Where did you work previously?
During university I worked in the corporate banking world here in Toronto part-time, and I moved to full-time when I graduated. I knew I didn't want to stay there, but it paid for school and allowed me a couple leaves of absence to study and live in Europe and the UK. Before transitioning to full-time self-employment, I worked for a small business in the interior design industry and had a brief but storied stint in the art world.
While working full-time, did you have a side hustle?
I created my website, bestofher.com in 2012 out of the desperate need for a creative outlet while I worked in banking. Since then it has morphed into a travel diary, a portfolio and a personal journal of sorts. While living in the UK, I worked restoring antique furniture and when I came home I did that for a while on the side.
In 2013, I co-hosted an exhibit and sale with an artist friend. I sold restored furniture and home accessories and she sold her art and photography. It was a fun project, and I've always been one to create new opportunities and experiences. I took fashion illustration and styling courses at George Brown on the side while working full-time, and I would occasionally take time off to help my aunt (Christine Roberts, co-founder of the Leslieville Flea) on prop styling gigs.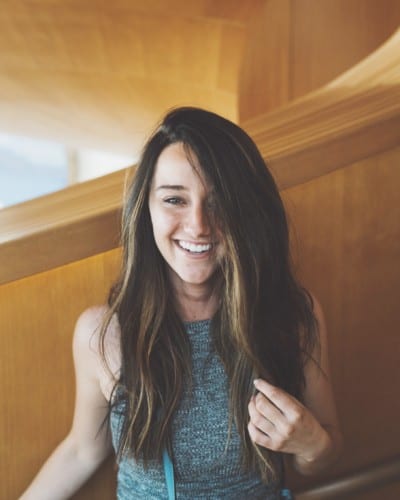 What was the tipping point for you to turn your side hustle into a full-time reality?
At the end of 2016, I left my job in the interior design world for another gig in the art world. It sounded like an opportunity that would give me more responsibility, and it felt like the right move professionally. Unfortunately (or fortunately, which is how I see it now!) it turned out to be a nightmare. I resigned after a drama-filled business trip to Miami just four weeks after I'd started.
It was around the holidays and I was in no rush to find a new job. I gave myself a month to chill out and when I started looking in the new year, I just wasn't inspired by any of the positions I was applying for. I found myself half-heartedly applying for things I didn't actually want to do.
About a month into 2017, a family friend asked if I'd help him with some admin and social media stuff for his real estate business, so I started doing that and hit a real stride with the social media and online marketing aspects of the work.
From there, I reached out to other businesses and contacts, and over the course of a year was able to build enough of a client base and income to continue working solely for myself!
I've definitely had moments of doubt, wondering if I would be better off going back to work for someone else, but whenever I entertain that option, I realize I'm already on the path I'm meant to be on. I'm in a place I worked hard to get to.
By far my favourite thing about working for myself is the freedom to choose how my time is spent. It takes a lot of discipline and self-starting to ensure I'm fulfilling my obligations to my clients, but when it means I get to decide where I spend my days, it all feels very worth it. It has allowed me to spend more time with family and friends, travel more and yes, work from my bed on those days where I just don't feel like getting out!
The Leslieville Flea is a curated flea market in Toronto's east end. This popular market attracts entrepreneurs who are making their dream job a reality. Whether it's a side hustle or a full-time gig, the Leslieville Flea applauds the courage of the small biz entrepreneur! The first Leslieville Flea of summer 2018 is Sunday, June 10.