Girls-only camps and clubs provide a safe space for girls, trans, non-binary, and gender non-conforming youth to build confidence and gain new skills in supportive and fun environments. These essential and valuable spots allow girls to confidently explore their interests—especially ones that are typically monopolized by boys. Check out these clubs and camps in and around the city where girls can feel free to express themselves in a judgment-free zone.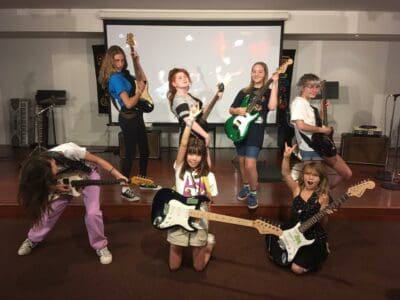 For music lovers: Girls Rock Toronto (ages 8 to 16)
Not only is this cool camp a great place to rock out, it's also an environment where kids can develop an understanding of feminism. Girls Rock Camp is an international movement, empowering girls, trans, non-binary, and gender non-conforming youth through an inclusive community of music creation. Toronto's camp is no exception, inspiring girls and gender non-binary kids to feel comfortable being themselves. In this space, kids can learn an instrument, form a band and rock out on a (virtual) stage. Co-organizer Savhanna Wilson says last year's camp was digital, and they are currently working on a plan for this year's camp and getting the website back up and running. In the meantime, look for updates about registration on their Facebook page.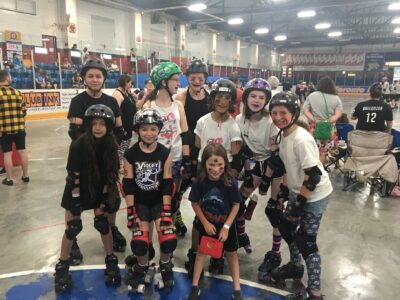 For extreme sports fans: Hogtown Juniors Roller Derby (ages 9 to 18)
Roller derby is an inclusive sport, which champions diversity and empowers all people who play. The Hogtown Juniors Roller Derby welcomes youth of all genders (including boys). There are no tryouts and beginners are encouraged to join. Hogtown Roller Derby Jr.'s mission is to bring kids from diverse communities together and help them develop their self-confidence, leadership skills, healthy decision-making, athleticism and overall fitness.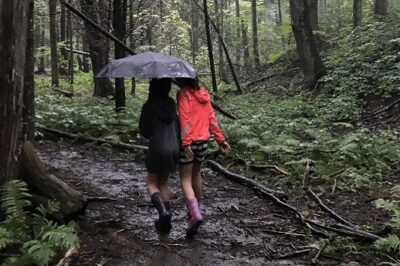 For connecting with nature: Riversong Camp for Girls (ages 7 to 12)
Riversong (run through TRCA at Claremont Nature Centre) is a program for girls who love connecting with nature and exploring the woods with new friends. Teacher Brianna Shields (she/her), who designs and implements the programming, describes it as an "inclusive and safe space for all female-identifying, non-binary, and gender non-conforming youth." With equal parts focus on nature, naturalist skills and human connection, this program is a special place where every girl can be seen and accepted just as they are. Each session starts with introductions using everyone's pronouns. While the club is currently running on select Saturdays in the winter and spring, Shields says there is a possibility of expanding as a summer camp (fingers crossed!)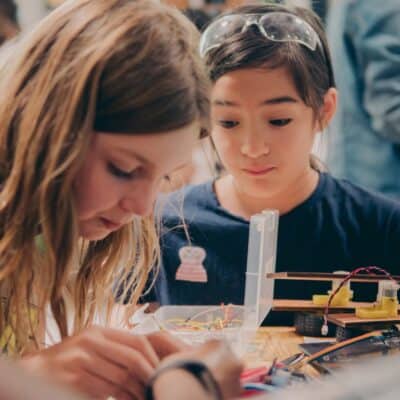 For STEAM fun: Powered by Girls Tech Camp at The Maker Bean cafe (ages 6 to 12)
At this inclusive and positive camp, kids discuss how people and cities interact and collaborate on ideas for improving public spaces. They use electronics, robotics and woodworking (to name a few) to bring their ideas to life. Their tech projects focus on initiatives that would positively contribute to their communities (past prototypes include model ferris wheels and community bike racks). Parents get to check out their presentations at the end of camp.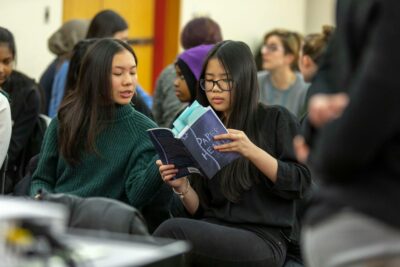 For Bookworms: A Room Of Your Own Interactive Book Club (ages 13 to 18)
This book club, which was started in Toronto at Lillian H. Smith library by Tanya Marie Lee, has expanded nationally. Teen girls (including transgender and non-binary youth) between the ages of 13 and 18 are welcome. The girls read the book ahead of time, and discuss it via Zoom with the book's author and Lee, who hosts. Book clubs will be held this summer on Saturdays at 2PM EST. Admission is free minus the cost of the book (or the book can be borrowed from your local library). All registration info will be posted on their Facebook account.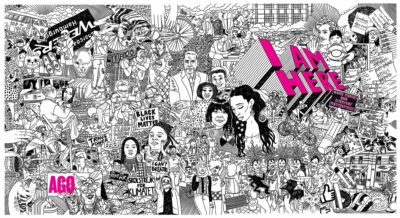 For artists: Online Cartooning at the AGO (10 to 13 years)
Inspired by the exhibition I AM HERE by local feminist painter, illustrator, cartoonist, and educator Fiona Smyth (co-creator of the brilliant graphic novel Sex is a Funny Word), this online cartooning course will teach students the art of drawing, storyboarding and character development. No matter their specific interests, students will find something to love about the program, as they work on storyboards, flip books, trading cards and comic book anthologies.