We've partnered with We-Vibe® to host an erotic writing contest with some extremely hot-ass prizes. People from all across Canada are invited to send us their sensual, steamy, downright dirty stories. This is your LAST CHANCE to get in on this!
Writing is an act of pleasure in itself, especially when searching for the right words to describe an intimate act or arousing moment, but more than that, you want to win these prizes…
First Place: $500 and a collection of We-Vibe® vibrators
Runner-Up: $200 gift card to Stole My Heart Lingerie
Second Runner-Up: Army of Sass Toronto Unlimited Sass Pass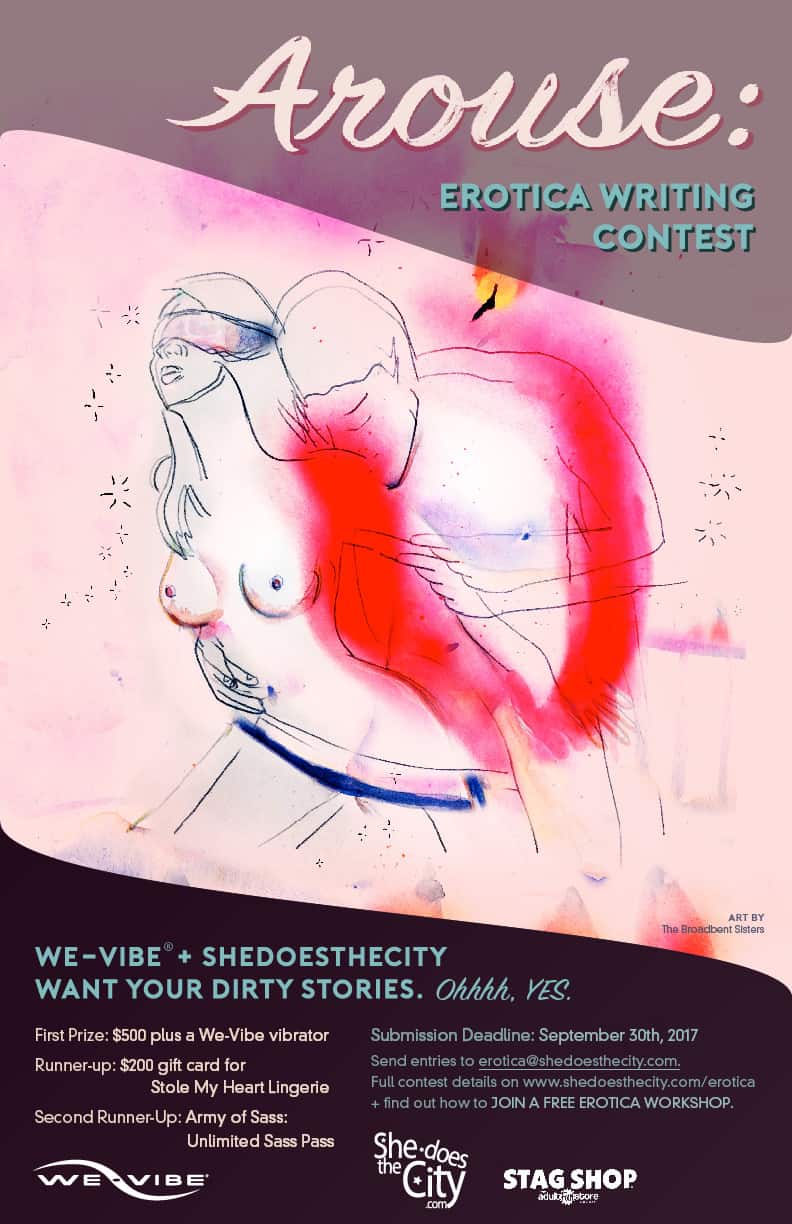 We all have moments, or fantasies, that deserve to be tasted, over and and over and over again. Let your inner sexual goddess connect with your creative mind, and the possibilities are endless.
Contest Entry Details:
Make it short, make it long, make it dirty, make it strong. We are not specifying a word count; write what feels right. (Suggested word count: 500-900.)
Submit up to 2 entries to erotica@shedoesthecity.com (submissions must be received by September 30th at 9pm EST).
Top 5 submissions will be published on Shedoesthecity.com and can be published under writer's name or pseudonym. Anonymity is respected.
Must be over 18
Open to all Canadians
By entering, you agree to the terms that your work is original, and not copied from any other forum or publication.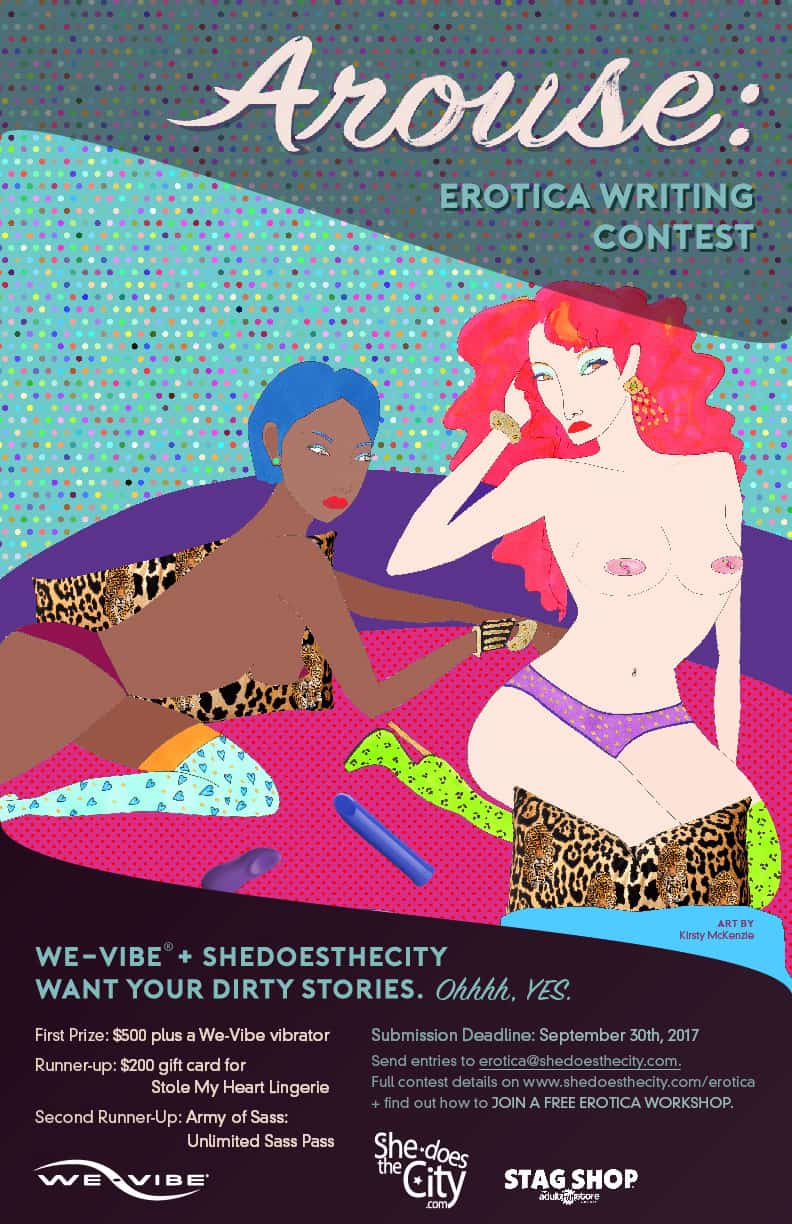 Shedoesthecity editors will select the top 5 submissions, which will then be sent to our esteemed judging panel, who will carefully review and notify us of their top 3 picks. Winners will be contacted mid-October, in advance of publication. Winners will be announced on Shedoesthecity.com on October 30th.
This contest ends very soon, so get writing and inspire yourself to try new things, be it with yourself, a friend, a lover, or long-time partner. Pleasure for one, pleasure for all.
Exquisite Arouse Contest artwork by The Broadbent Sisters, Kirsty McKenzie, Meags Fitzgerald. Poster design by Meags Fitzgerald.