We couldn't be prouder of our girl Danielle Finestone who, in addition to being a SDTC contributor, is the founder of @tofoodies, an Instagram account that features Toronto's best food offerings and whatever else she's eating. We caught up with Danielle last week to chat about her fast-growing empire and new line of branded dad hats, which we're completely OBSESSED with.
SDTC: Describe ToFoodies in one sentence.
DF: ToFoodies is a food media brand in the form of a fashion blog, in the form of a food blog.
ToFoodies is now at 60K on Insta – congrats! What have you learned over the last year?
Thank you! This has been a wild year. The biggest thing that I have learned (and continue to learn) is the importance of prioritizing. This includes and goes beyond just day-to-day tasks, because you also have to listen to yourself and learn how to prioritize in overall life. ToFoodies started as a side hustle, and this year I made the leap. 
What do you enjoy most about running ToFoodies? What do you find the most challenging?
I really feel that Toronto is having renaissance of sorts. Running ToFoodies means having the audience to shine a light on different places and happenings in the city, which is both unbelievably amazing and precious to me. I know that I am not a chef; I still just love eating, participating and sharing.
The most challenging part is balancing it all. Running the daily operations, while also dreaming up the best ways to expand and executing that expansion can be a lot for one person. But, the pace excites me at the same time.
Tell us your reccos! What are your fave spots to go for…. 
Brunch: Aunties and Uncles! There tends to be a long line on weekends, but it's so tasty, cute and kitschy in there. Whenever I go with another person, I manage to make them order the breakfast pocket and then I order the breakfast tacos, and we switch a taco for a half sandwich. Trust me and do this.
Casual Lunch: Grand Electric, especially in the summer in their back patio oasis.
Dinner: Buca – pasta, mains, everything. I've been to all locations/iterations and they hit the nail on the head every time.
After-work Drinks: Bar Fancy A.K.A. my answer for everything. Great staff and great food that is served for as long as they are open. I can barely walk by the storefront without ordering fried chicken.
What's your favourite thing about the Toronto food scene right now?
How adventurous people are! At this point, I think that you could open a spot with just about any cuisine, however specific, from any country, and if you build it out right, the people will come. Just this season I've heard and/or written about Hawaiian poke, Thai ice cream rolls and Ethiopian meat pies to name a few.
Let's talk about your sick dad hats; we love them! What was the inspo behind them and where/when are they available?
Over summer '16, I started off just selling the hats online on tofoodies.com/shop. They're still available there but! We just got the hats in their first store, a really great bakery and gourmet food shop in West Queen West called OMG on the Park.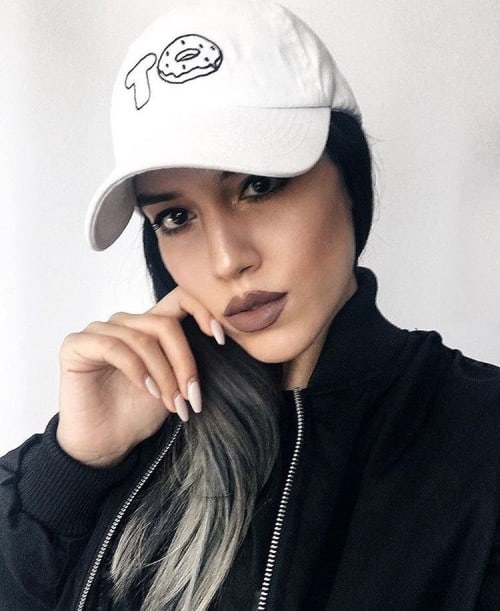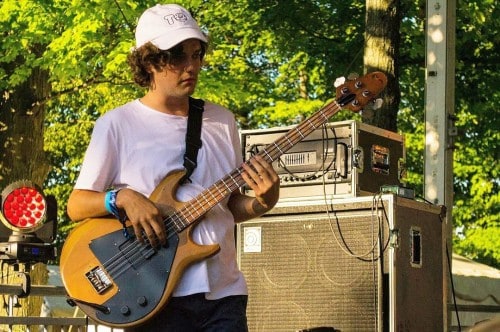 Like I said earlier, I've always thought of ToFoodies as a bit of a "fashion blog for food" so some hat inspo came from that genre. There are many fashion blogs with web shops, but when I looked around (at the time) I didn't see food blogs with merchandise that people both younger and older would actually want to wear/use. I've always been a bit obsessed with the ToFoodies logo, which is based off food emojis (designed by Shedoesthecity writer and my friend Sarah Brown) and a dad hat felt like the perfect thing to showcase it. A unisex, on-trend, yet easygoing accessory and we released just in time to catch festival season. A high point of this summer was seeing Chester Hansen from the band BadBadNotGood wear one up on stage at WayHome.
Where do you see yourself and ToFoodies in five years?
These digital things move so quickly, so it is especially hard to predict, but the bucket list is getting long! For myself, I'd like to be still happy, still eating professionally, still working for myself and travelling more. For ToFoodies, I'm hesitant to give too much detail, but I'm very excited to grow the team. In the next five years, it'll be all about hopping onto new platforms – ones that already exist and ones that will surely be invented and shake everything up. I am mentally prepared for ToFoodies to adapt.
CONTEST
We have five ToFoodies hats to give away!
To enter on Twitter:
Tweet: "Hey @Shedoesthecity, I need a #TODadHat from @ToFoodies_ to wear around the city this fall, please pick me!"
To enter on Instagram:
Like + comment on the @ToFoodies image we post on @Shedoesthecity.
Contest closes on October 10 at 4pm EST.