Sometimes dressing yourself can get booooring, so why not let TopShop's personal shoppers do it for you? Whether you feel like channeling your inner T-Swift in cutesy dresses and graphic T-shirts about living, laughing, and learning, or becoming more like supermodel Kate Moss in badass leather pieces and ripped denim, TopShop's FREE personal shopping will provide you with pieces in your size that you'll likely be carrying to the cash register at the end of the session. (Note: Do not forget they offer a student discount. Never. Forget.)
Last week, we headed to the elusive Soho House for a post-Fashion Week party celebrating TopShop Personal Shopping services. Racks of clothing cleverly pulled in a variety of styles showed off everything that TopShop does best. Perfect denim staples (I'm looking at you, denim overalls) mixed with on-trend basics and colourful jewellery made for an eye-catching display in the middle of Soho.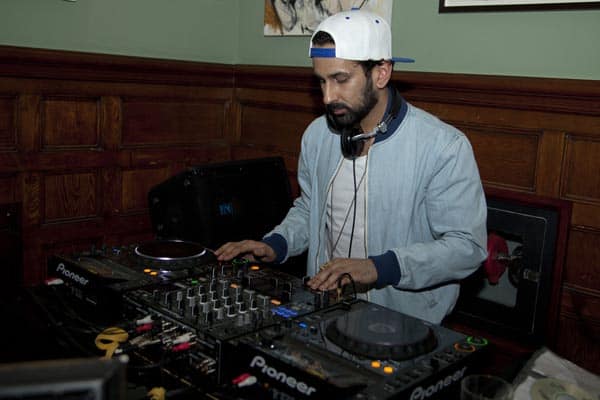 Amongst the crowd that was sipping on "Season Pushers" (which was gin, grapefruit, lemon, and sugar) was the ex-VJ Jesse Giddings and current VJ Liz Trinnear, as well as socialite/party planner extraordinaire Ainsley Kerr. The DJ played sweet beats for the babes in attendance, including Joe's classic "Stutter," as they entered to win $300 towards a TopShop shopping spree.
So with a pretty hip fan base and a super FREE service, what are you waiting for? Call one of TopShop's locations that offer personal shopping—Yorkdale Mall and the Eaton Centre—and set up your appointment!