Learn to vogue dance, experience the ROM after dark, or take in wisdom from women storytellers. These and more arts events in Toronto to look forward to this week: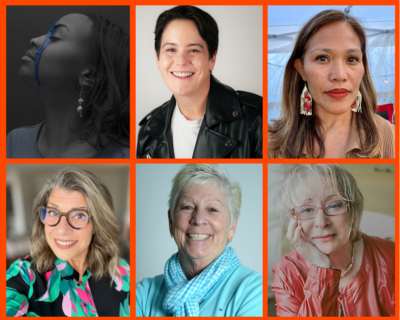 Generation Women: The Words that Changed Me
Generation Women, an intimate storytelling event, brings together a lineup of women of all ages to share their experiences. This week, performers in their 20s, 30s, 40s, 50, 60s, and 70s+ will reflect on the best advice they're ever received. Whether it was from a parent, friend, stranger, or even a film, hear about the wise words that have made a lifelong impact for these women. See the stories unfold live on April 18.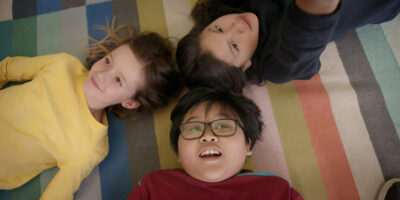 Free Screenings for National Canadian Film Day
This Wednesday, April 19, is National Canadian Film Day! Celebrate the best in Canadian film with free screenings of some incredible recent releases in theatres across the city. Catch past TIFF favourites like Scarborough, To Kill A Tiger, and Black Ice, compelling documentaries like Buffy Sainte Marie: Carry It On, Subjects of Desire, and many more! Free screenings are happening across Canada with plenty in Toronto—see the full list here.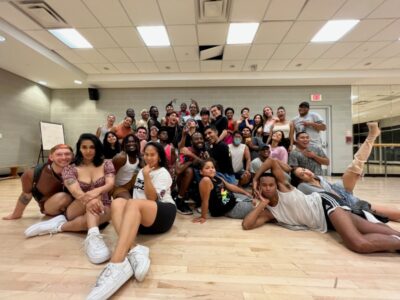 Learn to Vogue Dance
This spring, learn to vogue dance at the AGO with Toronto Kiki Ballroom Alliance. These beginner-level workshops will cover the five elements of vogue, ending each week with a ball. Anyone who wants their first voguing experience is welcome to participate. Join in this week's class on Wednesday, April 19 at no cost!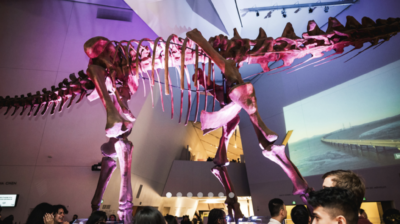 ROM After Dark: Force of Nature
Celebrate Earth Day with this climate-themed edition of ROM After Dark on April 21. Experience environmentally conscious art, climate change videos and scenes from across the world, a Climate Clock that tracks global warming in real time, and a new sustainable superfood. Plus, all ROM special exhibitions will be open for exploring: T. rex: The Ultimate Predator, Canadian Modern and your last chance to see Wildlife Photographer of the Year 2022. Get your tickets here.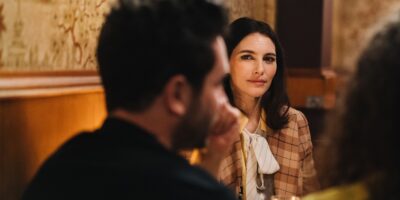 Midnight at the Paradise
This romantic drama is a cinematic love letter to Toronto. Shot on location at The Paradise Theatre, (where it will premiere this Friday!) Vanessa Matsui's directorial debut explores love, forgiveness, hope, sexual chemistry, and romance across generations. Vanessa is a CSA-nominated actress best known for creating, writing and starring in the dark comedy series Ghost BFF. Midnight at the Paradise stars Liane Balaban, Allan Hawco, Ryan Allen, Emma Ferreira, and the late Kenneth Welsh. Tickets for the premiere on April 21 are available here!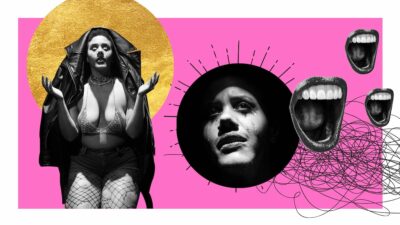 Body So Fluorescent
In this electrifying solo performance, two friends retrace their steps from the night before to figure out how it all ended in an explosive fight. Reimagined by co-creators Amanda Cordner and David di Giovanni following a national tour, critical acclaim, and a short film adaptation, Body So Fluorescent asks difficult questions about Blackness, otherness, and appropriation. This hit show is on stage at Buddies in Bad Times Theatre until April 23. Tickets are available here.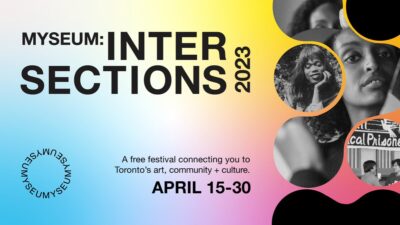 Myseum Intersections Festival
Myseum's annual city-wide festival invites you to reconnect with Toronto and enjoy free art, exhibitions, and experiences. Some of the festival highlights for this week include: an exhibit and roundtable discussion on trans histories and activism in Toronto, an interactive and experimental game in Allan Gardens, a unique outdoor art installation woven throughout the forest of Black Creek Community Farm, a captivating multimedia exhibition about the diversity of Ontario's Jewish community, and many more. See here for more details about all the festival events.