From a vibrant celebration of Caribbean culture, to a pandemic-inspired art exhibit, to an inspiring workshop hosted by Jully Black, here are the must-do arts events in Toronto this week.
Dusk Dances
Dusk Dances, one of Toronto's beloved outdoor dance festivals, has returned to Withrow Park until August 6, with a range of unforgettable performances, all taking place at sunset. From contemporary dance to traditional forms, the festival celebrates the beauty of nature and the power of dance. Denise Fujiwara's Moving Parts will take audiences on a journey through the many facets of human emotion and experience, complete with high-spirited choreography and captivating music. More info here.
SummerWorks
The SummerWorks Performance Festival always has one-of-a-kind creative programming, and it is returning to Toronto this year from August 3-13. From theatre, dance, and music performances to interactive installations, to community gatherings, there is plenty for any arts lover to take in. For more info, see our guide to some of the most exciting offerings at SummerWorks 2023.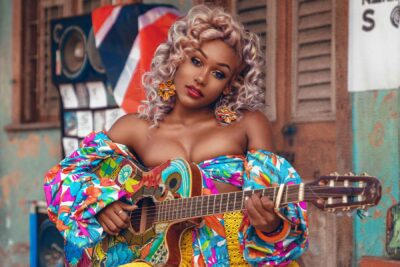 Island Soul at Harbourfront
Head over to Harbourfront Centre from August 3-7 for a celebration of Caribbean culture at the Island Soul Festival. Island Soul will showcase a unique blend of Caribbean cultures through music, film, food, and a wave of interactive and multidisciplinary arts and cultural activities. One of the highlights is Empress Mashup, featuring female reggae band and solo performers Tiffanie Malvo, Donna Makeda, Chelsea Stewart and Natural Fyah—join them for an evening of vibrant island sounds on August 5. More info here.
Femme Fatale Film Festival
Celebrate emerging filmmakers at The Femme Fatale Film Festival! On August 5 at Revue Cinema, this grassroots film festival will screen a selection of films from young women and gender-diverse creatives. Grab a ticket here.
Think Like a Champion: Journey to Freedom
Renowned artist Jully Black is hosting a women's wellness program this month, incorporating retro step aerobics and choreography to empower the mind, body and soul. Hosted in partnership with Toronto History Museum, the classes are designed for all ages and abilities. The first session, Journey to Freedom, will be hosted by Jully Black at Montgomery's Inn on August 6. Participants will explore the history of emancipation, and learn step routines that symbolize the resilience, determination and triumph of those who fought for liberation. More info here.
Breathe Exhibit
In response to the pandemic, Métis artists Nathalie Bertin and Lisa Shepherd launched Breathe, inviting people around the world to create hand-crafted masks in any traditional medium authentic to their culture. The exhibit is on display now at the Textile Museum of Canada, featuring more than 85 masks from 50+ artists from across Canada. More info here.