Make the most of these final days of August and the upcoming long weekend! There is lots to do in Toronto this week, from bustling festivals to engaging art exhibits and more.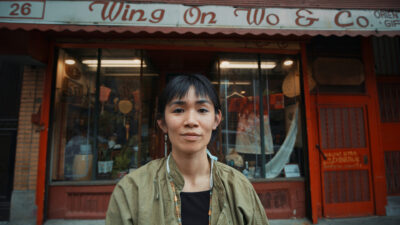 Big Fight in Little Chinatown
This heartfelt documentary from Montreal filmmaker Karen Cho tells the stories of Chinatowns in Toronto, Montreal, New York, San Francisco, and Vancouver, fighting back against the pressures of the pandemic, gentrification and discrimination. Check out this screening followed by a Q&A with Chinatown-based artist Hannia Cheng, artist and Alexandra Hong, grassroots organizer with Friends of Chinatown. More info here.
When: August 30
Where: Hot Docs Ted Rogers Cinema
Brutalist Toronto: The Walking Tour
Inspired by Toronto artist Jen Aitken's concrete sculpture exhibition The Same Thing Looks Different, this engaging walking tour explores connections between Toronto architecture and Aitken's art. Led by award-winning architect Alex Josephson, the group will walk from The Power Plant building to St. Andrew's station. More info here.
When: August 30
Where: The Power Plant Contemporary Art Gallery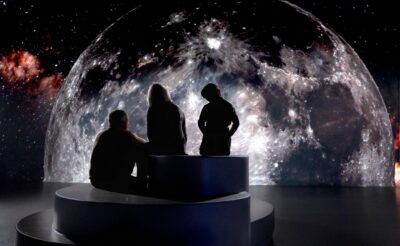 Illuminarium at The Distillery
A new entertainment venue is launching in The Distillery District, offering two out-of-this-world immersive experiences with cutting-edge audio, visual and projection technology. Starting this week, check out Space: A Journey to The Moon & Beyond, and Waking Wonderland, a new story inspired by Alice in Wonderland. More info here.
When: Opens August 31
Where: The Distillery District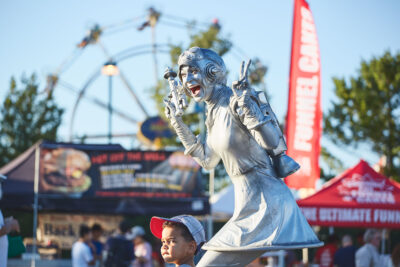 Toronto International Buskerfest
Witness spectacular feats at Ontario's largest gathering of buskers from around the world! Buskerfest is a fun-filled, action-packed festival, featuring circus artists, acrobats, magicians, mimes, and so many more one-of-a-kind performers. Plus, all proceeds support Epilepsy Toronto. More info here.
When: September 1-4
Where: Woodbine Park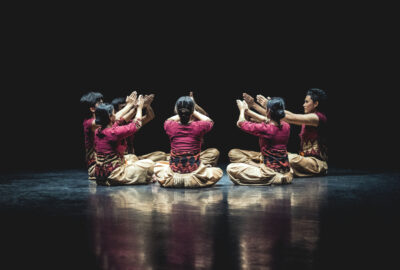 Hot and Spicy
This weekend, enjoy entertainment from some of India's top performers at Hot and Spicy, a celebration of Indian culture. Check out free concerts, a Bollywood-inpsired dance class, film screenings, panels and much more. More info here.
When: September 1-4
Where: Harbourfront Centre
View this post on Instagram
Toronto Plus Size Fashion Show
Canada's largest body positive fashion show is happening this weekend! The event is a celebration of diversity and inclusivity in fashion, featuring more than 400 guests working in plus size fashion. The event includes a red carpet, runways, a pop-up marketplace, a discussion panel, networking opportunities and more. More info here.
When: September 2
Where: Artscape Daniels Launchpad
DiverCITY on the Hill: End of Summer Celebration & Mural Unveiling
Witness the unveiling of a new mural in Little Jamaica from artist Isabelle Loobie. The mural is part of DiverCITY on the Hill, a project exploring local stories and histories, creativity and feelings of belonging in the Little Jamaica community. Share your own stories of Little Jamaica and enjoy refreshments at this free community event! More info here.
When: September 2
Where: Z Bar & Grille
Last week for Cassatt-McNicoll: Impressionists Between Worlds
This is your final week to take in this eye-opening exhibit at the AGO, spotlighting paintings, prints and sketchbooks from Impressionist painters Mary Cassatt and Helen McNicoll, both renowned for their depictions of modern womanhood. More info here.
When: Now until September 4
Where: Art Gallery of Ontario