As February arrives this week, Toronto is kicking off the month with a bunch of exciting events. Mark the start of Black History Month on Wednesday with a live celebration featuring Jully Black. Also: learn about the talented women behind modern art, attend a chocolate tasting or hit a new skating rink!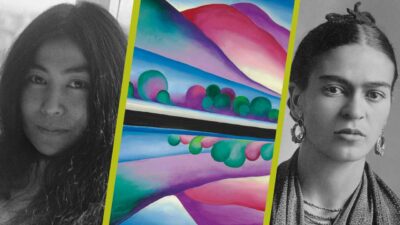 The Women Who Made Modern Art
Art critic and art historian Barbara Isherwood will lead this speaker series celebrating the achievements of legendary women artists, and exploring all the challenges they faced in realizing their creative visions. Meet the women of modern art, from icons like Georgia O'Keeffe, Emily Carr, Frida Kahlo and Yoko Ono, to the many women artists who have been under-recognized for years. The first session, on Jan 30, will focus on Modernist Pioneers who paved the way for women in modern art. The series is running on Mondays from Jan 30-March 13 at Hot Docs Cinema.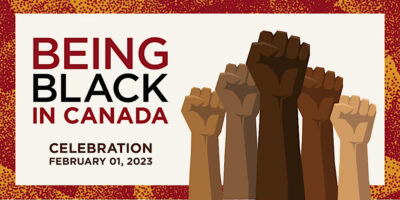 Being Black in Canada Live
CBC's Being Black in Canada is hosting a free live celebration on February 1 to kick off Black History Month. Hosted by broadcast journalist Marcia Young and Canadian musician Odario Williams, this event will feature a keynote by singer, actor, and speaker Jully Black, as well as performances by New Dimension Steel Orchestra, spoken word artist Keosha Love, and musical artist Tracey Kayy. Attendees can also look forward to a preview of the upcoming 2023 programming for Being Black in Canada. Reserve your spot.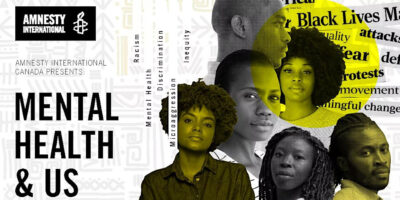 Black Mental Health & US
Recent years have reinvigorated conversations about the impact that racism, discrimination and microaggressions can have on the mental health of Black individuals, and the barriers that Black communities face in seeking mental health care. Learn from experts in the field at this panel hosted by Amnesty International Canada, featuring Dr. Krissy Doyle-Thomas, Stacy-Ann Buchanan, Roxanne Francis and Nicole Waldron. This event on February 1 is free to attend.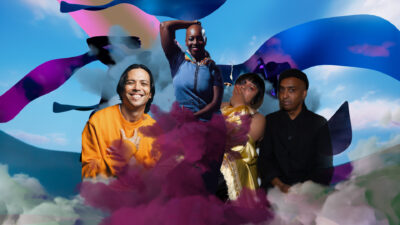 The Magic of Assembly at Toronto Dance Theatre
The Magic of Assembly brings together street dance artist Ashley Colours Perez, Toronto-based protest electronic music duo LAL, and the Toronto Dance Theatre, as they take an experimental approach to the act of assembling with each other as artists. Viewers will witness three distinct artistic points of view in this dynamic and collaborative production. Perez's performance will showcase the dance style of waacking (which emerged in the 70s in LA's underground gay clubs, and reemerged on TikTok early in the pandemic). Check out this unique project on stage at the Winchester Street Theatre February 2 – 4 and 9 – 11.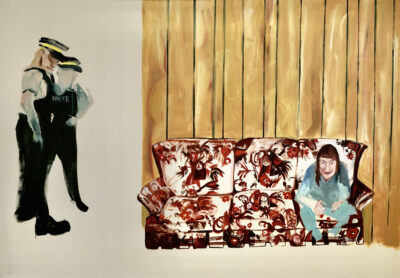 Visit The Power Plant's Winter 2023 Exhibition for Free
Enjoy a free visit to The Power Plant Contemporary Art Gallery this winter, starting on February 3. As part of its 35th anniversary, the gallery is launching two solo exhibits: Cree painter Brenda Draney's Drink from the river, examining the complex nature of intimacy, and UK-based Amartey Golding's first solo exhibition in Canada, a collection of films, sculptures and photographs exploring intimacy, vulnerability, and physical strength. See more about the gallery's free programming.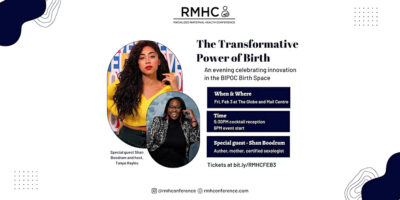 The Transformative Power of Birth
Join Shan Boodram, certified sexologist, and Tanya Hayles, founder of Black Moms Connection, for a special discussion about racialized maternal healthcare on Feb 3. This live Q&A will celebrate innovations in the BIPOC birth space and open an honest discussion about the journey of motherhood. Artist Solana Cain's photography exhibit, Honouring Black Motherhood, aimed at celebrating and empowering Black Mothers, will also be showcased at this event. Tickets on sale now.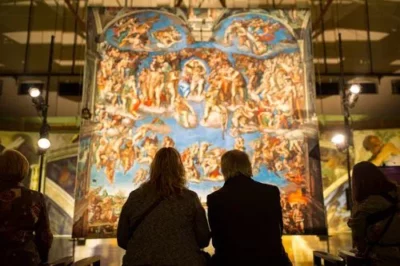 Michaelangelo's Sistine Chapel: The Exhibition
Experience the beauty and awe of this iconic Italian masterpiece, without leaving Toronto. Michaelangelo's Sistine Chapel: The Exhibition opens on February 3. The exquisitely painted ceilings of Rome's Sistine Chapel have been brought to life using special realistic printing techniques. Visitors can engage with the artwork up close, from a new perspective, and take in even the smallest details. More info here.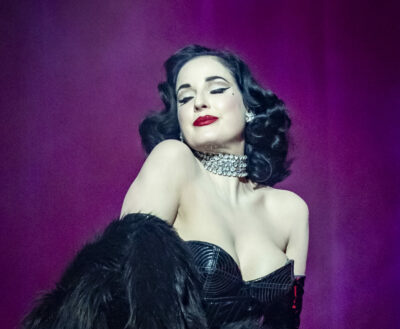 Dita Von Teese: Glamonatrix
Burlesque star Dita Von Teese is bringing her show-stopping performance to Toronto for two nights this weekend, February 4 and 5, at The Queen Elizabeth Theatre. Described as the world's biggest and most lavish burlesque show, this extravagant production promises to modernize the art of burlesque. Featuring revered burlesque performers and diverse casting, Glamonatrix will celebrate beauty, sensual power and individuality. Tickets are still available!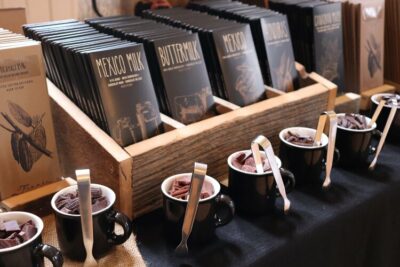 The Winter Chocolate Show
This event is a must-visit for the chocolate enthusiasts out there! The Winter Chocolate Show will feature tasting sessions, seminars from chocolate experts and delicious treats from 20 Canadian chocolatiers for sale at the chocolate marketplace. Head over to the Enoch Turner Schoolhouse on Saturday, Feb 4 for a tasty celebration of all things chocolate. Grab your tickets.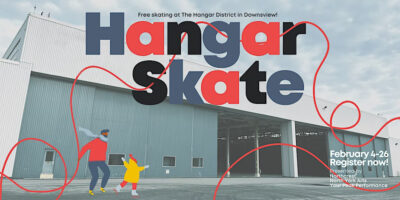 Free Skating at Downsview's Hangar District
Lace up your skates and head out for a day of free winter fun at this new ice rink in Downsview, located in front of an 80,000 square foot airplane hangar! Starting on Feb 4 and continuing every weekend in February, skate for free, and take advantage of complimentary skate and helmet rentals, as well as free skating lessons. Get outdoors, stay active and spend time with the family — it's a great activity to fill up a long winter day, or for the fast-approaching Family Day long weekend. See dates and times here.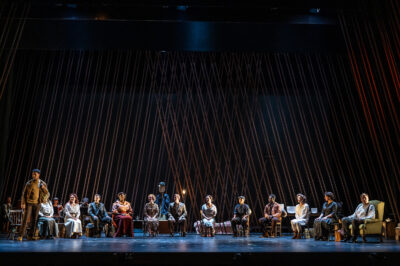 Fall on Your Knees
This is your final week to experience the sweeping stage production of Fall On Your Knees in Toronto, before it tours to London, Ottawa and Halifax. The two-part stage adaptation of Ann-Marie MacDonald's internationally acclaimed and best-selling novel chronicles three generations of Cape Breton Island's Piper family, taking us into the lives of four unforgettable sisters. Created by an unprecedented partnership between five theatre companies, the production will be on stage at the Bluma Appel Theatre until February 5. Tickets available here— and see our interview with MacDonald about seeing her novel transformed for the stage.