Here are the Toronto arts and culture events you need to know about this week! Don't miss these film screenings, art exhibits and other local happenings.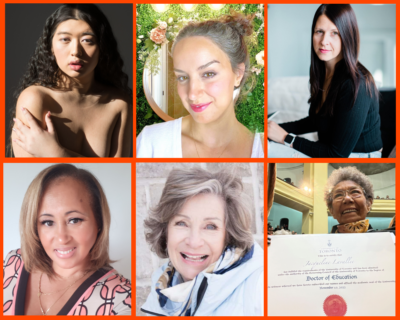 Generation Women Storytelling Event
Generation Women is an intimate literary salon that brings together six women storytellers across generations. Of those performers, one is in their 20s, 30s, 40s, 50s, 60s, and 70s+. This edition will explore the theme Promises Made, Promises Broken. The fearless performers will dig into the catalytic moments of their lives and look back on the times when a broken promise was the only way to forge ahead. See the lineup of speakers for this event on January 24 and more details here. (Shedoesthecity contributor Charlotte Schwartz will be representing Team 40s).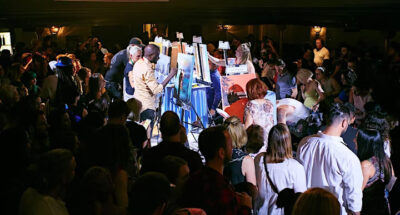 Art Battle
This live painting competition promises a lively night of community, creation and artistic competition. Artists will have 20 minutes to showcase their skills, facing off against each other to paint original works of art in front of a live audience. The crowd will vote on their favourites in each round, until a winner is crowned. See the talented featured artists on Instagram, and join in at The Great Hall on January 24.
Mary Ellen Mark: Ward 81
Ward 81 sheds light on the invisible lives of women institutionalized for mental illness, captured by renowned American photographer Mary Ellen Mark. This must-see exhibit showcases Mark's unflinching and compassionate photographs of women living in a high-security psychiatric facility. Launches January 25 at Toronto Metropolitan University's The Image Centre.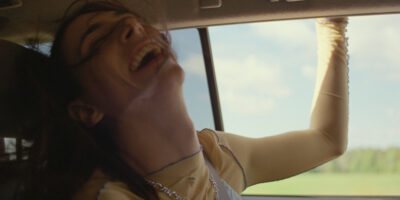 Canada's Top 10 at TIFF
Watch some of the best Canadian films of 2022 and hear from their directors at this TIFF programme, running January 26-29. Catch up on this diverse selection of films that made an impact last year, including Chandler Levack's I Like Movies, Luis de Filippis' Something You Said Last Night, Gail Maurice's ROSIE, Anthony Shim's Riceboy Sleeps, David Cronenberg's Crimes of the Future, and more, screening at TIFF Bell Lightbox.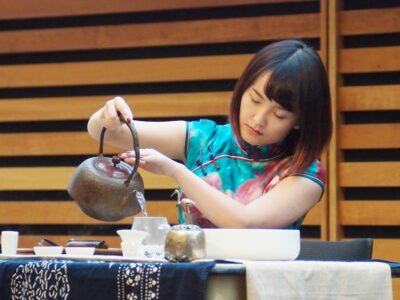 Toronto Tea Festival
Tea lovers can look forward to the Toronto Tea Festival taking over the Toronto Reference Library this weekend. Taste some of the world's finest teas, learn about tea culture, and explore traditional and modern varieties from across the world. Enjoy a wide variety of samples and shop the marketplace to bring home your favourites. More info here.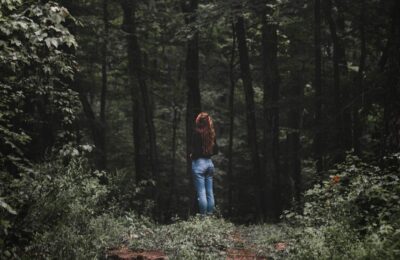 Guided Forest Bathing Journey
If spending more time outdoors is a goal of yours, check out this guided forest bathing experience, happening at High Park on January 28. Forest bathing is a meditative practice that involves connecting to the natural world through guided invitations and prompts. It has been shown to reduce stress, increase relaxation and boost the immune system — give it a try!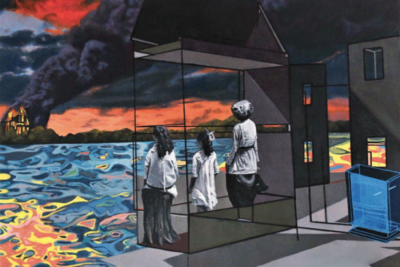 Jill Letten: Watching the World Burn
Contemporary realist Jill Letten has painted a body of work that encapsulates narratives of climate change, industrialization, mass consumerism, and societal ignorance. Watching the World Burn recontextualizes imagery from the 1950s, prompting the viewer to question if society has changed or progressed in any meaningful way since then. This one will make you think. See the exhibit at the Cedar Ridge Gallery from January 28-February 16.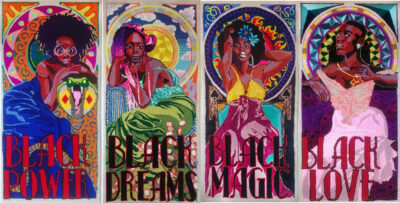 Last Chance: Simone Elizabeth Saunders u.n.i.t.y.
This week is your last chance to take in Simone Elizabeth Saunders: u.n.i.t.y. . This stunning exhibit incorporates motifs from the artist's Jamaican heritage, art history, literature and current events to depict inspirational Black female figures. U.n.i.t.y. explores themes of Black joy, belonging, community and sisterhood, and shows off Saunders' extraordinary talent in textile art. Go see this bold exhibit at the Textile Museum of Canada before it closes on January 29.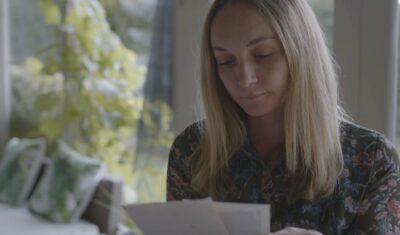 Malcom is Missing Screening
When her father Malcom went missing in Mexico in 2018, Brooke Mullins soon found evidence that he had most likely been murdered. That began a more than 3-year fight to bring her father's killers to justice, as she faced corrupt legal systems and authorities who dismissed "smoking-gun" evidence. Malcom is Missing is a riveting and suspenseful true-crime doc. See its debut in Toronto on January 29th, followed by a Q&A with Brooke and the filmmakers.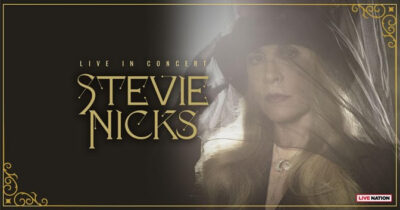 Stevie Nicks in Toronto — Tickets on sale Jan 27!
Stevie Nicks is coming to Toronto this summer! Don't miss your chance to see the legendary singer-songwriter live in concert at the Scotiabank Arena on June 20th. Tickets go on sale this Friday, January 27, at 10AM— be ready!