So many arts events are happening outdoors in Toronto this week, from movie screenings to art workshops to circus performances. Get out there and enjoy what summer in the city has to offer!
BLOOM: Dance+Circus in the Garden
This week, Toronto's Top Aerial Artists will perform at the Toronto Botanical Garden, in an immersive indoor/outdoor, high-flying dance, circus, and garden experience with storytelling and aerial tricks. This joyful performance celebrates the beauty of the garden and the life within it. Watch the artists swing through the sky and dance above the hedges at this lively event. More info here.
Art and Narrative in the Park
This creative and immersive workshop at Trinity Bellwoods Park celebrates the fusion of art and storytelling. Hosted by Luisa Ayala, a Toronto-based architectural designer and multidisciplinary artist, these workshops offer participants a chance explore the power of narratives through artistic mediums, including watercolour painting and writing. Enjoy the vibrant setting of the park while unlocking your imagination. Sessions are offered from Mon-Fri for the month of July! More info.
'Turning Red' Under the Stars at Regent Park
Watch the Disney favourite 'Turning Red' under the stars at Regent Park this Wednesday! This heartfelt story from director Domee Shi is set in Toronto, and has so many beautiful sentiments about family and coming-of-age. The screening starts at sundown, but be sure to arrive early for plenty of family-friendly arts activities, including community sing-a-longs, crafts, giant games, henna, and free book giveaways. More info here.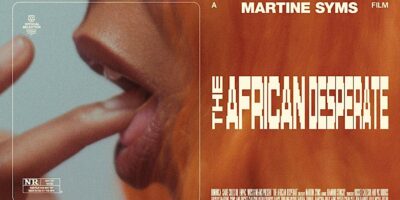 'The African Desperate' Screening at Stackt Market
This Saturday, at STACKT Market's festival showcasing Black + Indigenous talent, catch a screening of The African Desperate, presented by MUBI. This riotously funny debut feature from visual artist Martine Syms follows a hallucinatory day-in-the-life of a Black artist in a rollicking satire of art-world pretensions and a rowdy portrayal of sex and drugs in the Internet age, exploring thought-provoking themes of identity, resilience, and the human spirit. More info here.
Watch 'Viking' in Christie Pits Park
This Sunday at Christie Pits park, the Toronto Outdoor Picture Show will screen Québécois filmmaker Stéphane Lafleur's recent festival favourite, Viking! This absurdist sci-fi comedy is about the crew of a space mission simulation sent to the middle of the desert to assume the roles of faux astronauts, trying to problem solve scenarios that could happen on the real mission to Mars. Settle in at sundown for a magical evening of cinema and get lost in a new world.
Toronto Fringe Festival
This is your final week to catch a show at the Toronto Fringe Festival! Venues across the city are being lit up with one-of-a-kind theatre, comedy, dance and musical performances. Discover a hidden gem on their schedule, or check out our guide to 10 of the must-see women-led productions.