Looking for some fun events in the city to fill up your week? Here are some must-do Toronto festivals, Pride events, and other arts happenings you should check out.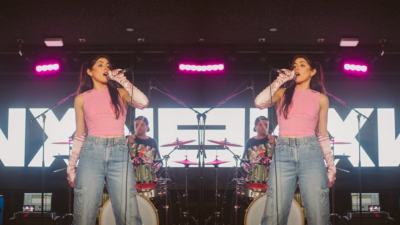 NXNE
NXNE returns to Toronto this week, showcasing close to 300 emerging artists at 20 live music venues across the city! Discover up-and-coming musical acts from Canada and around the world at intimate live concerts from June 13-18. Browse through all of the featured artists here, and get access to 5 nights of live music with your ticket.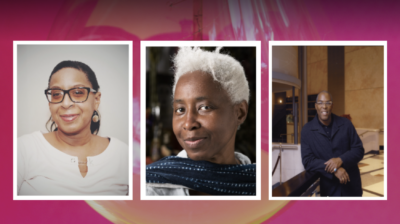 Words, Music and Black Experience
This powerful panel event explores words, music and the power of Black experience in Scott Joplin's Treemonisha and Loss, both productions part of this year's Luminato Festival. Donna Bailey Nurse will be in conversation with leaders in the realm of music, theatre and history: D. Brainerd Blyden-Taylor, founder, Artistic Director and conductor of The Nathaniel Dett Chorale, and ahdri zhina mandiela, founder of the legendary b current performing arts. Head to Harbourfront Centre for this impactful discussion on June 15— tickets are free.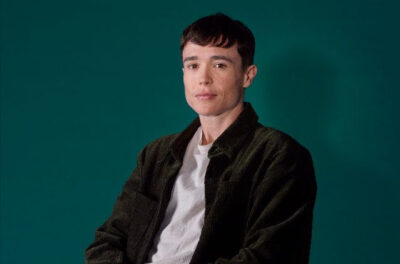 TIFF In Conversation with… Elliot Page
Actor and trans advocate Elliot Page will be at TIFF on June 16 for the exclusive Canadian launch of his highly-anticipated coming-of-age memoir Pageboy. Page will join TIFF to discuss his personal journey, his starring role in the hit series The Umbrella Academy, and the process of establishing himself as a key creative force. Grab your tickets—10% of the proceeds will go to trans artists in Toronto.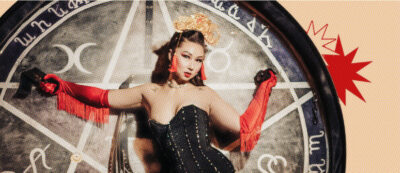 Les Femmes Fatales: Showgirls! Glitter and Grime
Dainty Smith's Les Femmes Fatales are Canada's premier woman of colour burlesque troupe. For Pride this year, their newest revue celebrates Black and POC burlesque— the beauty, tough, tenderness, glitter and grime of resistance and survivorship. Les Femmes Fatales are always showstoppers — don't miss this performance on June 16 at Buddies in Bad Times Theatre. More info.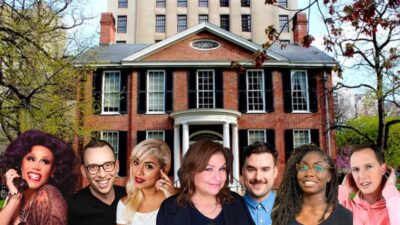 ​​Gay AF Comedy Pride-Stravaganza
Pride Toronto is bringing an all-star lineup of queer comedians to the scenic Campbell House Museum on June 17 for a special Pride edition of Courtyard Comedy. This outdoor standup event will be headlined by Martha Chaves, with special guests Rush Kazi and Ben Sosa-Wright, with performances by Sashka DC, Dylan Mahaney and Messy Margaret. Don't miss out on an afternoon of fun in the sun and guaranteed laughs from some of the country's top queer comics. More info here.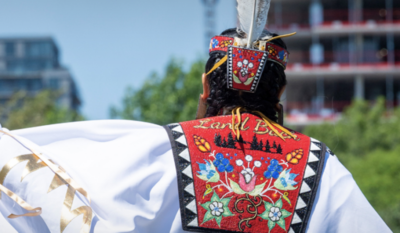 Na-Me-Res Pow Wow
Celebrate National Indigenous People's Day on June 17 with this traditional Pow Wow at Fort York. Featuring traditional dancing, drumming, performances, food and craft vendors, this vibrant and inclusive event honours the unique heritage, diverse cultures and outstanding contributions of First Nations, Metis and Inuit cultures in our communities. This event is free to attend, and all are welcome. More details here.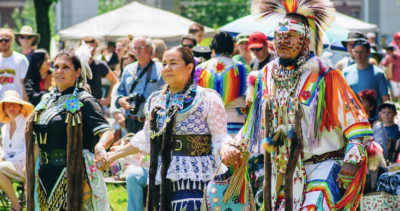 Indigenous Arts Festival
The celebrations at Fort York continue on June 18 with the Indigenous Arts Festival! This full-day live concert features contemporary and traditional Indigenous musical performers. Plus, discover beautiful handmade items at the Artisan Market — meet and learn from the Indigenous artists who create stunning beadwork, garments, visual art, jewelry and more. There will also be diverse and rich array of Indigenous dishes for you to enjoy. More info here!
Toronto Japanese Film Festival
See an incredible selection of Japanese films at the Toronto Japanese Film Festival, on now until June 22 at Kobayashi Hall. The festival showcases popular genres in Japanese cinema, such as historical (samurai) jidaigeki, contemporary dramas, comedies and action, children's, art-house and anime films. Plus, enjoy visiting filmmakers, musical performances, art exhibitions, and great Japanese food! Tickets are available here.