Kick off Pride Month with plenty of vibrant arts events celebrating the 2SLGBTQ+ community in Toronto, and enjoy the warm weather this week with outdoor festivals and concerts!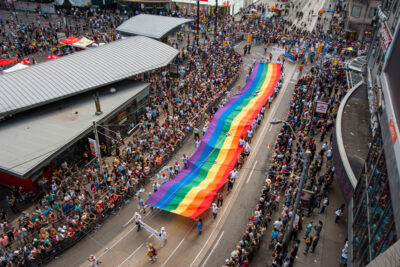 Joy. Sorrow. Anger. Love. PRIDE: A Celebration of Toronto Pride
This multimedia art exhibit focuses on the journey of Toronto Pride from 1970 to the present day. See archival photographs, print media, memorabilia and writings by community leaders and the Toronto 2SLGBTQ+ community, spotlighting beloved and vital organizations like Buddies in Bad Times Theatre, Black Lives Matter, Casey House, 2-Spirited People of the 1st Nations, and more—interspersed with photographs and other materials such as t-shirts, buttons, issues of XTRA Magazine, protest signs, zines, and posters. This exhibit is an incredible way to learn about the history of Pride in our city. The print publication and visual art exhibition will launch June 1 at Collision Gallery—more info here.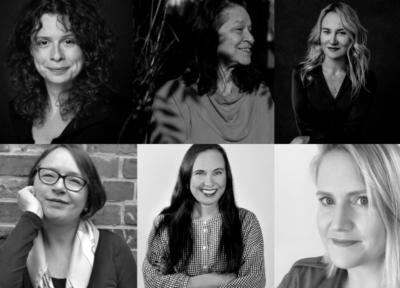 MOTIVE Crime & Mystery Festival
Crime and mystery enthusiasts, don't miss out on MOTIVE Festival this week! Canada's largest crime and mystery writing festival is returning to Harbourfront Centre from June 2-4, with a full lineup of 40+ readings, conversations, book signings, masterclasses and more. Grab your tickets here, and see our list of MOTIVE events featuring women crime and mystery authors that will keep you on the edge of your seat.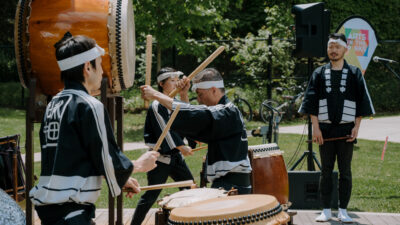 Arts in the Parks Kickoff
This week, celebrate the start of the 2023 season of Arts in the Parks with community, fresh air and captivating performances. Arts in the Parks is a city-wide initiative bringing free, family-friendly arts events to public parks near you. This Friday at Amos Waites Park, enjoy performances and arts workshops featuring Japanese Taiko drumming, street dance, an aerial circus show, and more! More info here.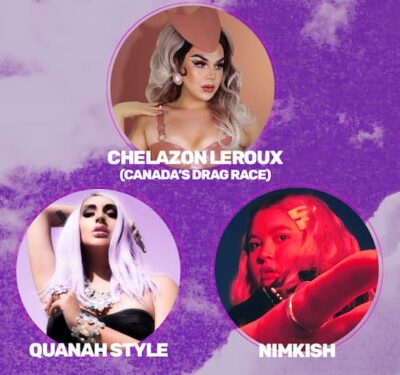 International Indigenous Music Summit 2023 Pride Party
Mark the start of Pride Month with this celebration on June 2, hosted by the International Indigenous Music Summit (May 31-June 4). This Pride Party will include performances from artists Quanah Style and NIMKISH, plus an appearance by Canada's Drag Race superstar Chelazon Leroux. This is just one of many events happening this June at Buddies in Bad Times Theatre — see here for more info.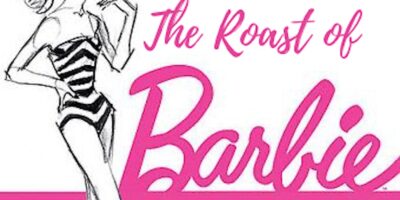 The Roast of Barbie
If you're eagerly awaiting the release of the Barbie movie, this show is for you. This comedy show features a battle of the dolls, as the worlds of Barbie, Polly Pocket, Bratz Dolls and GI Joe collide on stage. Hosted by The Whore Store and Roastmasterbash, this comedy roast will take the audience on a wild adventure through the world of Barbie and all of her friends, complete with a Barbie and Ken Photo Booth, prizes and giveaways. Head over to Comedy Bar West on June 4 for a friendly roast of the iconic doll. Tickets available here!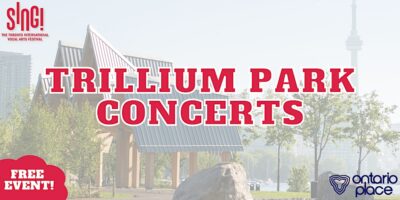 Sing! Free Concerts at Ontario Place
The season of outdoor concerts is here, and this weekend you can enjoy two full days of free vocal performances at a waterfront park. 11 local acts will perform on June 3-4 at Trillium Park in Ontario Place, showcasing a range of musical styles, from acapella to beatboxing to choir music, and much more. Bring your blankets and lawn chairs and enjoy a beautiful day of music by the water. See the full artist lineup here.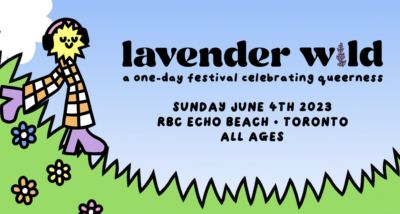 Lavender Wild
Lavender Wild is a one-day music and arts festival celebrating queerness with a stacked lineup of 2SLGBTQ+ artists. Alt-pop artist Girl in Red will headline the festival, along with performances by Hayley Kiyoko, Daya, The Aces, G Flip and many more. Happening at Echo Beach this Sunday, the festival will also showcase local queer artists, art, and drag. More info here.