The exhibits, openings, fashion events, concerts and new films we think you'll want to know about.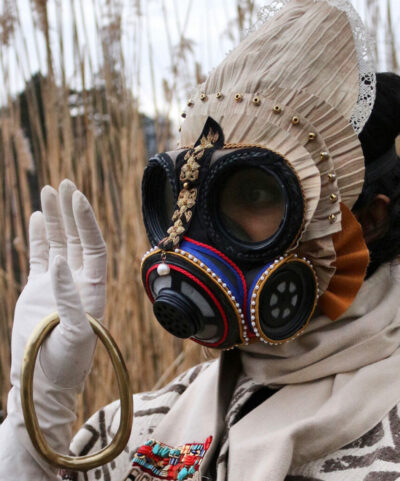 Rajni Perera: Futures opens at the McMichael + Artist Talk
On November 18, the McMichael Canadian Art Collection will debut its new special exhibition, Rajni Perera: Futures, and it's not to be missed. Futures includes early examples of Perera's mutated goddesses as well as more recent abstractions and sculptures. Drawing deeply on the artistic traditions of her birthplace, Sri Lanka, as well as Indian miniature painting, medieval armour, and science fiction, Perera has created a body of work that spans feminist and diasporic themes, while contemplating survival in an environmentally degraded future.
On Saturday, November 19 join McMichael Chief Curator Sarah Milroy and artist Rajni Perera for a public talk on feminism, diaspora, environmental threat and the utopian promise of science fiction. Rajni Perera: Futures runs until May 7, 2023. Make the trip to Vaughan! The McMichael is an exquisite gallery situated on 100 acres of forested land which you can hike and explore—and this is a must-see show.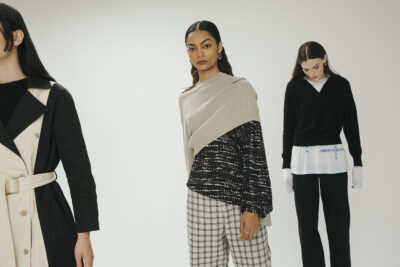 INLAND Pop-Up: Meet-the-designer shopping event!
Have you visited INLAND's pop-up concept shop at Bayview Village? Shop the marketplace featuring contemporary Canadian designers. This Saturday, from 1-3PM, stop by to meet the designers behind labels Anavi, Claudia Amaral, Diane Kroe, dotty., NUIT Clothing Atelier, and Studio. The INLAND pop-up shop runs until December 27, and offers a perfect excuse to venture to Bayview Village, which is especially beautiful this time of year. Plan your visit and check out featured designers and eye-catching pieces here.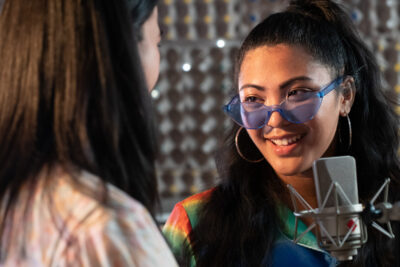 Reel Asian runs until Nov 20
From eye-opening documentaries to innovative web series and endearing rom-coms, this showcase of contemporary Asian cinema has become one of Canada's most beloved film festivals. You only have a few more days to take it in! We love that the Wee Asian programme for kids is totally free and available to watch online. Check out this delightful collection of short films that presents stories of tenderness, curiosity, and possibility. See the full Reel Asian schedule here.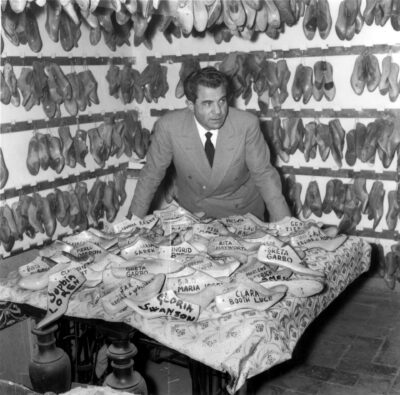 Salvatore: Shoemaker of Dreams
Like a fascinating fashion doc? Luca Guadagnino's Salvatore: Shoemaker of Dreams tells the story of famed Italian shoemaker Salvatore Ferragamo, whose clientele included the who's who of Hollywood. Narrated by Michael Stuhlbarg from Ferragamo's 1955 memoir, the film tracks his life from humble beginnings in California to a storied studio in Florence, Italy. The film includes 100-year-old archival footage, as well as commentary from filmmaker Martin Scorsese, shoe designer Manolo Blahnik, VOGUE creative director Grace Coddington & more. The film opens on Friday, November 18 at Toronto's Scotiabank theatre.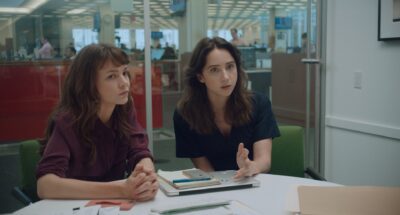 She Said
Two-time Academy Award® nominee Carey Mulligan (Promising Young Woman, An Education) and Zoe Kazan (The Plot Against America, The Big Sick) star as New York Times reporters Megan Twohey and Jodi Kantor, who together broke the Harvey Weinstein story— a story that shattered decades of silence around the subject of sexual assault in Hollywood and altered American culture forever. She Said is directed by Emmy winner Maria Schrader (Unorthodox limited series), and we can't wait to watch it. The film opens on November 18.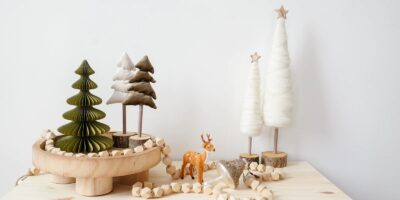 Grand Opening of Socco Living Queen West
For the design lovers, Socco Living at Queen & Ossington is excited to officially open their gorgeous new shop, which includes a 4000 sq foot renovation. Pop in to browse their modern and earthy collection of furniture and home decor items. We adore their holiday collection, which includes stylish tree ornaments, a great selection of host gift ideas, and more. Find the new brick & mortar location at 1020 Queen Street West.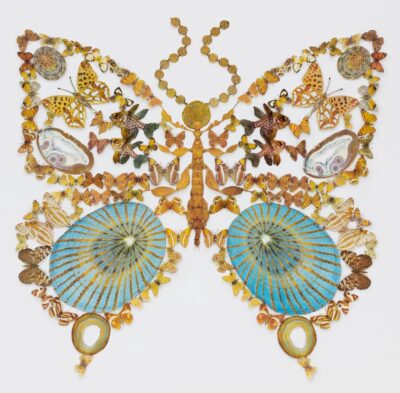 Jennifer Murphy Exhibit at Clint Roenisch Gallery
Jennifer Murphy's intricate and striking nature collages will blow your mind, and we're here to remind you to make time to visit this astounding exhibit before it closes. For more than twenty years Murphy has pursued her vision of the natural world, one that mimics and exalts and runs parallel to the delicate web of actual interconnections found among the plants and animals that remain with us today and that once lived long ago. In that time her work – painstakingly held together by thread and pins – has taken on a new urgency, and what began as loving homage to feather and leaf, to beak and bone, to gleam of mineral and fold of petal, has become one of alarm and lament. This remarkable show ends November 26. Read more here.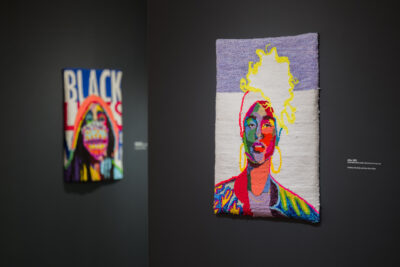 Simone Elizabeth Saunders: u.n.i.t.y at The Textile Museum
Simone Elizabeth Saunders: u.n.i.t.y. is a stunning exhibit that incorporates motifs from the artist's Jamaican heritage, art history, literature and current events to depict inspirational Black female figures. U.n.i.t.y. explores themes of Black joy, belonging, community and sisterhood, and show's off Saunders' extraordinary talent in textile art. We've been a fan for many years, and encourage you to carve out time to check out this exhibit. During these colder months, the Textile Museum provides a cozy retreat, and the space is full of breathtaking and fascinating works. Go already.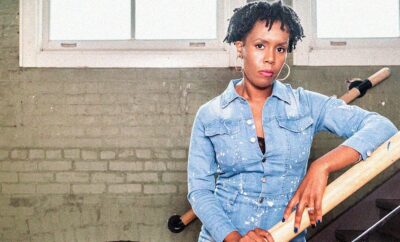 Our Place
Looking to sink into a riveting piece of theatre? Our Place, by Kanika Ambrose, opens at Theatre Passe Muraille Mainspace on November 18. The powerful drama takes audiences to Jerk Pork Castle in Scarborough where newcomers Andrea and Niesha work in exchange for cash under the table. As the two scrape out a life in Canada, they must also navigate their status as undocumented workers. This funny, keenly observant script unveils the lives of these undocumented Caribbean workers who go to desperate lengths to get Canadian citizenship — a moving, timely story of those rendered invisible in a 'welcoming' Canada. Get your tickets now.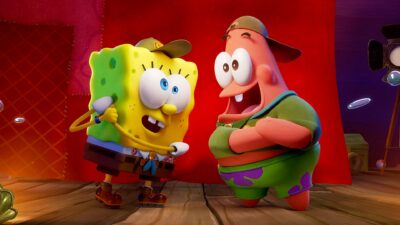 Enjoy a free film at Cineplex Community Day
Canadian movie-lovers are invited to kick off the holiday season and visit their local Cineplex theatre to celebrate Community Day by enjoying a FREE movie and helping raise money for BGC Canada (formerly Boys & Girls Clubs of Canada) the morning of Saturday, November 19. This year's Community Day line-up of free family-friendly favourites includes Paws of Fury: The Legend of Hank, Sonic the Hedgehog 2, The Lost City and The SpongeBob Movie: Sponge on the Run. As well, guests can enjoy popular concession items like popcorn, soft drinks, and select candy for just $2.50 each in the morning. FUN!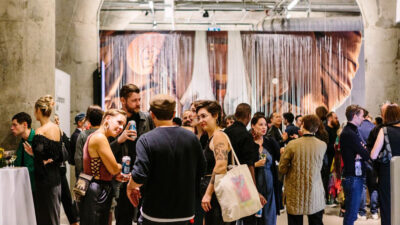 Free Friday Nights at MOCA Toronto
MOCA Toronto is now offering free admission on Friday nights! From 5-9pm every Friday, enjoy the museum's contemporary art exhibits and take in the historic building for no cost. The museum will come to life with live performances, installations, pop-ups and activations, as well as special events on select dates. Book an entry timeslot in advance to guarantee entry or drop in on the day.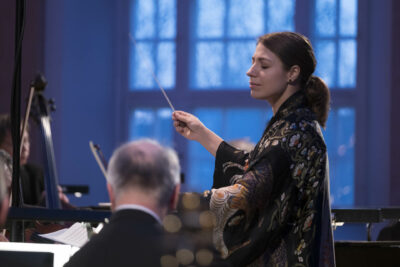 Next Week: The TSO performs Tchaikovsky
Next week, world-renowned Ukrainian-Finnish conductor Dalia Stasevska will be in town to lead the Toronto Symphony Orchestra as they perform Tchaikovsky's most monumental works: Piano Concerto No.1. and Symphony No. 6 in B minor, as well as Birds of Paradise II by beloved contemporary Swedish composer Andrea Tarrodi. Brighten up November with a magical and moving evening at Roy Thomson Hall! You have four nights to choose from.