Kick off fall this week with a variety of city-wide festivals, art crawls and more Toronto events.
Toronto International Festival of Authors
Celebrate all things literary at the Toronto International Festival of Authors! Hundreds of authors will attend the festival, featuring exciting programming ranging from readings to performances to workshops. Margaret Atwood, Sarah Polley, Catherine Hernandez, and many more are confirmed to be attending! More info here.
When: Sept 21-Oct 1
Where: Harbourfront Centre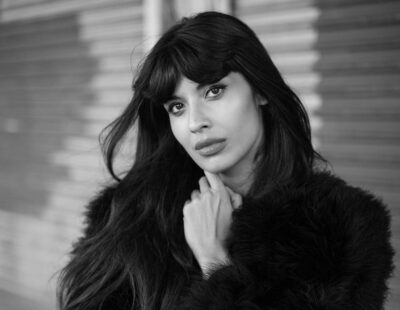 Just For Laughs Toronto
Just for Laughs returns to Toronto this week! Get ready to laugh with shows from top-notch comedians from around the world, including The Office Ladies, Nicole Byer, Leslie Jones, Jameela Jamil, Alison Leiby and many more. Plus, check out Just For Laughs' free outdoor festival from September 22-24, for tons of comedy, music and drag performances. More info here.
When: Sept 21-30
Where: Venues across Toronto
Without Precedent: The Supreme Life Of Rosalie Abella
On September 21, the International Day of Peace, don't miss this documentary telling the story of former Supreme Court Justice of Canada Rosalie Abella, who was known for advocating for marginalized communities during her long legal career. More info here.
When: September 21
Where: Hot Docs Ted Rogers Cinema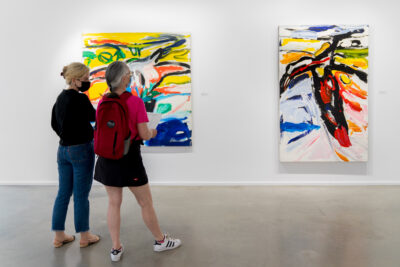 Gallery Weekend
Explore art across all corners of the city this weekend! Select Toronto galleries will open their doors to the public for opportunities to discover new exhibits, meet artists and more. This year, find hidden artistic gems in alleyways, basements and other unique spots. More info here.
When: Sept 21-24
Where: Locations across Toronto
ROM After Dark: Being and Belonging
This month's edition of ROM After Dark is inspired by Being and Belonging, the museum's groundbreaking exhibit featuring women artists from the Islamic world and beyond. Access the exhibit, see live performances, a comedy showcase, tarot reading, henna and more! More info here.
When: Sept 22
Where: ROM

Nuit Blanche
One of Toronto's most iconic art events is happening this weekend…all night long! Check out boundary-breaking and genre-defying works of art across Toronto neighbourhoods at Nuit Blanche. This year's theme, "Breaking Ground", is sure to present some one-of-a-kind projects. We're excited to check out 'The 52: Stories of Women Who Transformed Toronto', the latest project from Myseum. More info here.
When: Sept 23 7pm – Sept 24 7am
Where: Locations across Toronto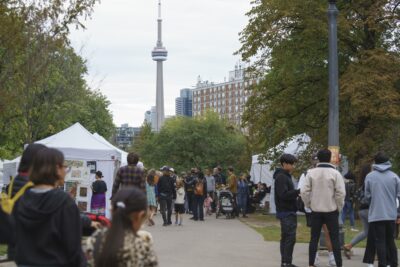 Queen West Art Crawl
More than 100 local artists will be displaying their work in Trinity Bellwoods Park this weekend. Shop for one-of-a-kind art, meet the artists, enjoy free entertainment and more! More info here.
When: Sept 23-24
Where: Trinity Bellwoods Park
Geary Art Crawl
The vibrant neighbourhood of Geary Avenue will come to life with an art crawl this weekend, featuring music, visual art installations, pop-ups, and more creative delights. More info here.
When: Sept 23-24
Where: Geary Avenue